Corporate tax cuts top businesses' wishlist for Budget 2020, but SBF chief says they are unlikely
SINGAPORE — The Budget 2020 wishlist among businesses here has changed from previous years, with corporate tax cuts and corporate tax rebates topping the list this year, in an annual survey conducted by the Singapore Business Federation (SBF).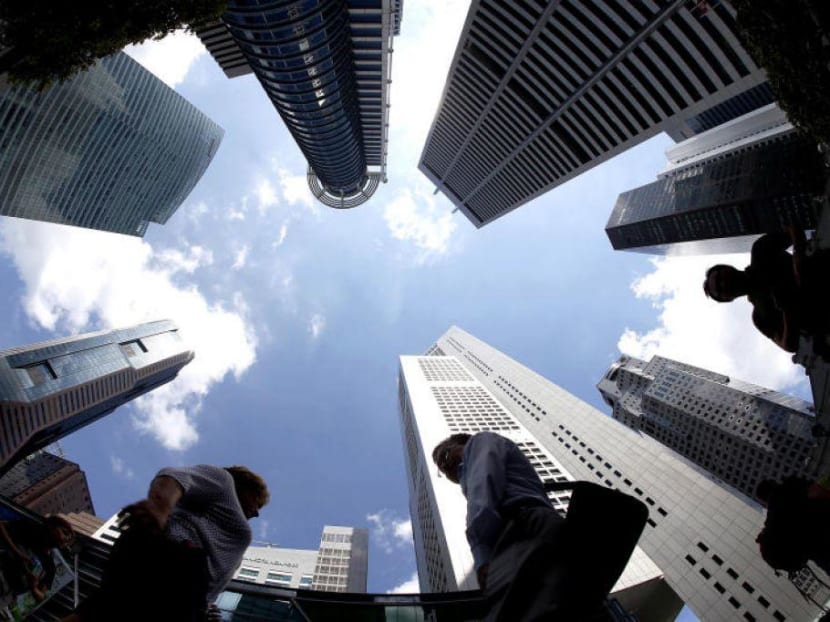 SINGAPORE — The Budget 2020 wishlist among businesses here has changed from previous years, with corporate tax cuts and corporate tax rebates topping the list this year, in an annual survey conducted by the Singapore Business Federation (SBF).
However, SBF chief executive officer Ho Meng Kit said those tax breaks are not likely to happen in the Budget, which will be delivered by Deputy Prime Minister and Finance Minister Heng Swee Keat on Feb 18.
Speaking to the media on Tuesday (Jan 14) at the launch of the latest annual survey that measures business sentiment, Mr Ho said: "Those companies that are profitable, that are paying taxes, should not expect the Government to be willing to (provide) relief by way of reduction of corporate taxes, nor a tax rebate."
"I personally feel that this year's Budget for businesses will still continue to focus very much on the longer-term structural issues of pushing companies to continue on the journey of transformation, to improve their productivity," he added.
Singapore's corporate tax rate stands at 17 per cent, which is among the lowest in the world. In recent years, other countries have sought to reduce their corporate tax rates to attract investments.  
More than half (55 per cent) of the survey respondents, which numbered about 1,000 consisting of both large companies and small- and medium-sized companies, hoped for a corporate tax cut in this year's Budget.
Corporate tax rebates enjoyed the same level of support from respondents at 55 per cent.
Other popular measures, with just under half of respondents in support, included the Government to provide easier access to information and resources, and incentives for industry-related training and corporate venturing.
SHIFT IN PRIORITIES
Tax cuts or rebates did not feature in the Budget wishlist for the past two surveys conducted by SBF, reflecting a marked change in sentiment in the latest survey.
Back then, their main concerns were more support for digital transformation, and some form of easing in the foreign workers' quota and levy, but those items were not among the top wants in this year's wishlist.
This is despite manpower challenges, brought about by high labour costs, tight foreign worker quotas and a local talent crunch, being cited by survey respondents as their top concerns.
When asked what could have contributed to this shift, Mr Ho said: "Maybe they (are) looking at (this year's Budget) as an election (Budget)."
Industry observers have widely tipped that this year's Budget is set to be more generous than previous years, given that a General Election is expected to be called sometime in 2020.
A General Election has to be called by April 2021, and the Government has to have a balanced budget by the end of its term. So far it has accumulated a surplus of about S$15 billion since the beginning of its term — money it can now spend before the election.
Despite the huge surplus, Mr Ho said he expects the Government to be "judicial in using it rather than dishing it out generally".
The Budget wishlist in this latest survey also reflects a return to short-term needs for businesses as they grapple with the uncertainties arising from the trade tensions between the United States and China, pointed out Mr Ho.
"This year is back to the basics, the nuts and bolts, near-term issues. I guess it is because they are challenged, because of the uncertainty," he added.
Mr David Black, the managing director of BlackBox, the market research firm commissioned by SBF to conduct the survey, said that another reason could be that firms know that the Government would not budge on changes to the foreign worker quota in the services sector.
"Companies have got the message… 'You can stop barking up that tree, it's not happening,'" he added.
Mr Heng's announcement to cut the foreign worker quota for the services sector, otherwise known as the dependency ratio ceiling (DRC), in last year's Budget got some SMEs in a fix, with some saying that the curbs would exacerbate their existing manpower woes.
Despite calls to loosen the restrictions over the past year, the Government has remained firm.
"We don't think we should even ask for the DRC quota not to be implemented," said Mr Ho.
Instead, what Mr Ho hopes to see is that existing levies do not get raised.
OPPORTUNITIES IN TRADE WAR
The SBF annual survey also found that companies are increasing their presence overseas, with 80 per cent of respondents expanding outside Singapore in 2019, compared with 71 per cent in the year before.
Among the businesses that have operations overseas, 80 per cent of them are engaged in economies of member countries of the Association of Southeast Asian Nations (Asean), while 76 per cent have plans to expand to that region.
Mr Ho said this trend probably arose because companies saw the need to diversify as part of their long-term plans as they don't foresee the global trade environment being the same as before despite the anticipation of the initial "phase one" trade deal between the US and China set to be signed this week.
The survey showed that 30 per cent of respondents expanded due to opportunities afforded by the trade tensions between the world's two biggest economies.
One example is how Singapore real estate companies that have operations in Vietnam are benefitting from Chinese and Taiwanese factories moving to that country, Mr Ho pointed out.
With more factories coming in, more provinces in Vietnam are looking to develop their towns and industries and this is where Singapore companies could come in.
However, Mr Ho said it's only certain sectors that have benefitted and others such as manufacturing and logistics have suffered.
GENERATIONAL GAP
Besides high labour costs and tight foreign worker quota, the survey also looked at other manpower challenges.
It found that 41 per cent of companies found it hard to attract or retain younger workers and 37 per cent felt that job hunters lacked the right work attitude.
Mr Black said that difficulties faced in work attitudes tend to be more prominent among SMEs than larger corporates.
He suspects that it has to do with how expectations of younger workers do not align when they join SMEs, compared with larger companies.
"You have to have a Google-type workplace and all those sorts of things that maybe don't occur so much as SMEs so I think SMEs are feeling more of the cultural dislocation with younger workers as they kind of adjust," he said.