Couple acquitted of murdering 5-year-old son but could face alternative charge
SINGAPORE — A married couple accused of abusing their five-year-old boy, who eventually died from severe scald injuries, were acquitted in the High Court on Friday (April 3) of murdering him by common intention in 2016.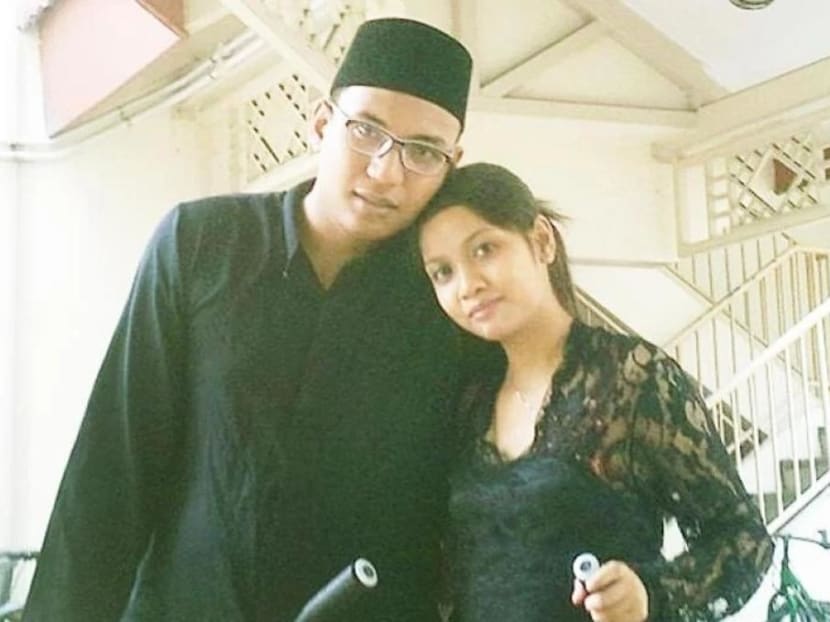 SINGAPORE — A married couple accused of abusing their five-year-old son, who eventually died from severe scald injuries, were acquitted in the High Court on Friday (April 3) of murdering him by common intention in 2016.
Justice Valerie Thean ruled that Azlin Arujunah and her husband Ridzuan Mega Abdul Rahman, now both aged 27, should be convicted of an alternative charge instead — although that charge has yet to be determined.
The judge ordered both sides to make submissions on what the alternative charge should be. She then adjourned the case.
Azlin and Ridzuan remain in remand.
In acquitting the couple of the capital offence, the judge noted that legally, "common intention" needs to be formed before the first alleged offence is committed. However, she said she could not infer such an intention from the medical evidence, which showed only a "collective injury".
Prosecutors argued for the charge to be replaced by one of causing grievous hurt by a dangerous weapon or means, but the couple's lawyers opposed this.
Azlin — who turns 28 later this month — is defended by Mr Thangavelu, Mr Terence Tan and Ms Cheryl Ng, while Mr Eugene Thuraisingam and Ms Syazana Yahya are representing Ridzuan.
The murder charge was premised on four acts of abuse — namely of burning or scalding, from Oct 15 to 22 in 2016. But Justice Thean pointed out that not all of them involved both parents.
The couple could have faced life imprisonment or the death penalty if convicted of murder.
Ridzuan was also cleared of another charge of causing hurt by means of heated substance — burning the boy's palm with a heated metal spoon around September 2016. His wife was acquitted of abetting him to do this.
Azlin and Ridzuan face another four and seven charges respectively, which are pending before the courts. These are mostly for ill-treatment of the boy under the Children and Young Persons Act.
Ridzuan is still accused of burning his palm with the heated spoon on two occasions.
The couple had admitted to abusing their son over three months, including confining him in a cage meant for their pet cat, scalding him with hot water and punching him on the face. 
The boy died on Oct 23, 2016. He had suffered second to third-degree burns over two-thirds of his body from being scalded with hot water, with the prosecution saying its temperature was between 86.5°C and 98.7°C.
He cannot be named to protect the identity of his surviving siblings.
Prosecutors said that he showed "classic signs" of physical abuse — cuts on his head and face, nasal bone fractures and extensive bruises over his limbs and back. His skin had turned yellowish, whitish, wet and raw, with parts peeling off.
The boy's injuries included substantial bleeding under his scalp measuring 18cm by 10cm, which was "almost the entire head", a forensic pathologist testified during the trial.
The couple chose not to take the witness stand in their defence. They had admitted to abusing the boy in several police statements that they gave after their arrest.
The prosecution had urged the court to draw an adverse inference from their refusal to testify, as only they knew what had happened then.
The court previously heard during the trial that Ridzuan had a troubled childhood and once stayed in the Singapore Boys' Home.
His lawyers argued in his defence that he was suffering from attention deficit hyperactivity disorder (ADHD), intermittent explosive disorder, and hypnotic use disorder, a condition associated with repeated use of sedative-like drugs.
Nevertheless, a psychiatrist said that his abuse of the boy "clearly described an escalating pattern of physical punishment in response to persistent bad behaviour" from his son. 
As for Azlin, she told police officers that she had disciplined the child only when he gave her "attitude", stole milk powder and told lies, and that she did not mean to kill him. 
A defence psychiatrist who examined her said that she abused methamphetamine to cope with the stress of taking care of her children. At the time of her offences, she had been going through withdrawal symptoms as her supply was drying up.
The psychiatrist also opined that she suffered from an adjustment disorder with depressed mood at the time, which substantially impaired her mental responsibility.
Ridzuan had allegedly been having an affair and left her alone for three weeks in April to look after the children.
The boy's foster mother, Azlin's close friend Zufarina Abdul Hamid, took care of him from when he was one month old until he was four.