Appeals court orders review of its own decision to overturn trafficker's acquittal
SINGAPORE — In the latest twist to a high-profile drug trafficking case, the Court of Appeal on Wednesday (Aug 2) ordered a review of its own decision two years ago to overturn the acquittal of Ilechukwu Uchechukwu Chukwudi.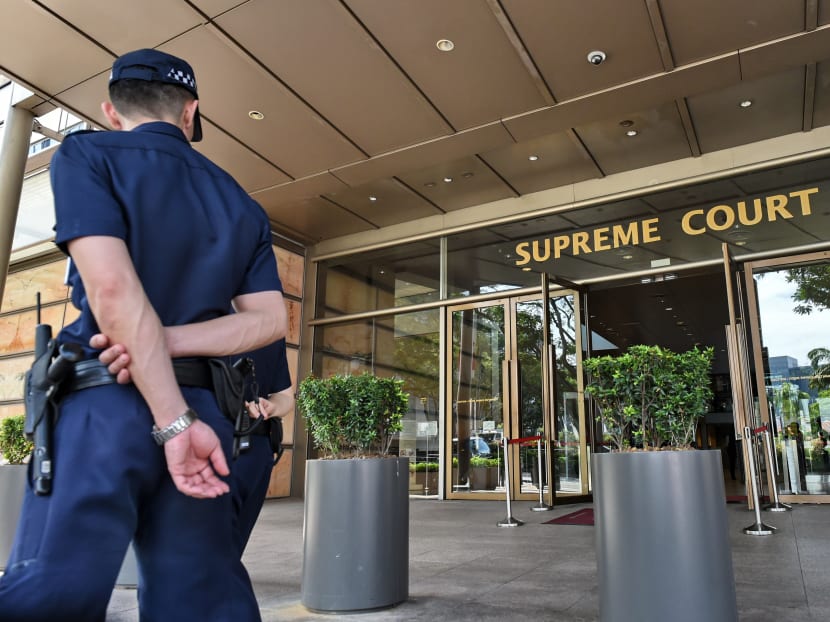 SINGAPORE — In the latest twist to a high-profile drug trafficking case, the Court of Appeal on Wednesday (Aug 2) ordered a review of its own decision two years ago to overturn the acquittal of Ilechukwu Uchechukwu Chukwudi.
Nigerian Ilechukwu was facing the death penalty or life imprisonment, after he was convicted of trafficking nearly 2kg of methamphetamine.
In a written judgment, the panel of judges — comprising Justice Chao Hick Tin, Justice Andrew Phang and Justice Tay Yong Kwang, the same trio who quashed the acquittal in 2015 — allowed the motion filed by Ilechukwu's lawyers to review the conviction due to  the "unique turn of events in this case". A report by a Institute of Mental Health (IMH) psychiatrist, prepared by the prosecution for sentencing consideration, diagnosed Ilechukwu as suffering from post-traumatic stress disorder (PTSD) which arose as a result of childhood trauma.
The psychiatrist, Dr Jaydip Sarkar, found Ilechukwu's PTSD symptoms were triggered after he was told by Central Narcotics Bureau (CNB) officers that he faced the death penalty, and those symptoms were present when he gave statements to the CNB. 
Dr Sakar also said the suspect's PTSD was "likely to have led to an overestimation of (the) threat to his life which could have prompted him to utter unsophisticated and blatant falsehoods in order to save his life".
But the judges made clear they were "not making a finding that (Ilechukwu) does indeed suffer from PTSD or that he was affected by it when he made his statements to the CNB". "We are likewise not implying that he is innocent. His guilt or innocence is a matter to be determined at the subsequent review of our (earlier) decision," the judges said.
According to Dr Sarkar's report, Ilechukwu was a "young Christian child living in a Muslim-dominated town", who had witnessed an attack by a Muslim tribe. Ilechukwu was playing outside his mother's provision store when he saw people being attacked, the report said. 
He has an "abiding image of them being chased by assailants who raised bladed weapons above their heads" and recalls "seeing a lot of blood around a well near the shop into which bodies were chopped and thrown". 
Dr Sarkar said the childhood trauma of "being nearly killed and viewing the killing of others" had caused Ilechukwu to suffer intermittently from PTSD symptoms throughout his life.
The judges pointed to Dr Sarkar's opinion as to how Ilechukwu's PTSD was likely to have caused him to lie in his statements to the CNB as the "material part of the IMH report" which is relied upon by the accused in seeking a review of his conviction.
"This opinion is said to contradict key portions of our (earlier) decision," the judges noted, citing an example of how they previously held the position that Ilechukwu's lies could only be explained by "his realisation of his guilt".
Given the quantity of drugs trafficked, Ilechukwu could be sentenced to death. 
On Sept 18, 2015, his lawyer Eugene Thuraisingam asked Changi Prison's Complex Medical Centre for a psychiatric report on him, with a view to considering whether Ilechukwu  had grounds to argue that he should instead be sentenced to life imprisonment on the basis of diminished responsibility. The centre issued its report on Nov 30, 2015.
To get a second opinion, Mr Thuraisingam also obtained a psychiatric report dated March 28 last year from Dr Ung Eng Khean, a psychiatrist in private practice. 
After Dr Ung's report was served on the Prosecution the following month, it arranged for Ilechukwu to be assessed by the IMH. The IMH report by Dr Sarkar was issued on March 6 this year. The following month, Ilechukwu filed the motion requesting that the court rehear the Prosecution's appeal against his acquittal, relying on the IMH report as fresh evidence of his innocence.
In his report, Dr Ung stated that Ilechukwu suffered from attention deficit hyperactivity disorder (ADHD) at the time of the offence, and that his had "substantially impaired" his mental responsibility for the offence. 
Dr Sarkar disagreed with Dr Ung, and found Ilechukwu did not suffer from ADHD. Instead, he diagnosed him as suffering from mild neurocognitive disorder but concluded  that this had not substantially impaired his criminal responsibility. Apart from assessing Ilechukwu's mental state at the time of the offence, Dr Sakar also examined his mental state at the time he gave his statements to the CNB in the course of the investigations.
In their written judgment, the judges referred to the high profile case of Sarawakian Kho Jabing who was executed in May last year after a series of failed appeals following his murder conviction. "In (the case of) Kho Jabing, this court recognised the importance of upholding the principle of finality," they said. 
"In order to 'better vindicate the importance of the principle of finality', this court set a high standard in (the Kho Jabing case) for its power of review to be invoked so as to ensure that reviews of concluded criminal appeals would be allowed 'only in truly exceptional cases'."
The judges added: "The present motion is, in our view, such a 'truly exceptional' case because of the unique turn of events. In future, an accused person who seeks a review of a concluded criminal appeal which was decided against him should not expect that a diagnosis that he was suffering from PTSD (or any other psychiatric condition), whether at the time of the offence and/or at the time he gave his statements to the investigating authorities, will automatically entitle him to a review. Much will depend on the actual evidence, as well as the facts and circumstances of each case."
The Court of Appeal has asked trial judge — High Court Judge Lee Seiu Kin to hear the case — again, and rule on matters including whether Ilechukwu did suffer from PTSD, and the extent to which it affected his statements to the CNB. 
After the judge rules on these matters, the Court of Appeal will review its earlier decision.
Caught with 2kg of methamphetmine
Ilechukwu Uchechukwu Chukwudi, 32, arrived in Singapore on Nov 13, 2011. He had passed luggage containing nearly 2kg of methamphetamine to Singaporean stall assistant Hamidah Awang, at a Clarke Quay bus stop. 
Hamidah was caught at Woodlands Checkpoint as she was driving out of Singapore with the suitcase, while Ilechukwu was arrested in his hotel room the next day. Hamidah was subsequently found guilty of attempting to export the drugs to Malaysia.
In November 2014, Ilechukwu was acquitted by High Court Judge Lee Seiu Kin, who accepted that the accused had come to Singapore on business and did not know that the luggage — which was handed to him by an acquaintance who asked him to pass it to Hamidah — contained drugs. But the prosecution appealed, arguing that Ilechukwu's lies indicated guilt and that the judge had erred in his findings.
In June 2015, the Court of Appeal overturned his acquittal and convicted Ilechukwu, after it found no innocent explanation for his "numerous lies and omissions" in statements given to the police.