Court settles acrimonious custody battle over 11-year-old son with neurodevelopment disorders
SINGAPORE — After being together for almost 10 years, a couple's marriage broke down and they began fighting for custody of their 11-year-old son, who suffers from multiple neurodevelopment disorders.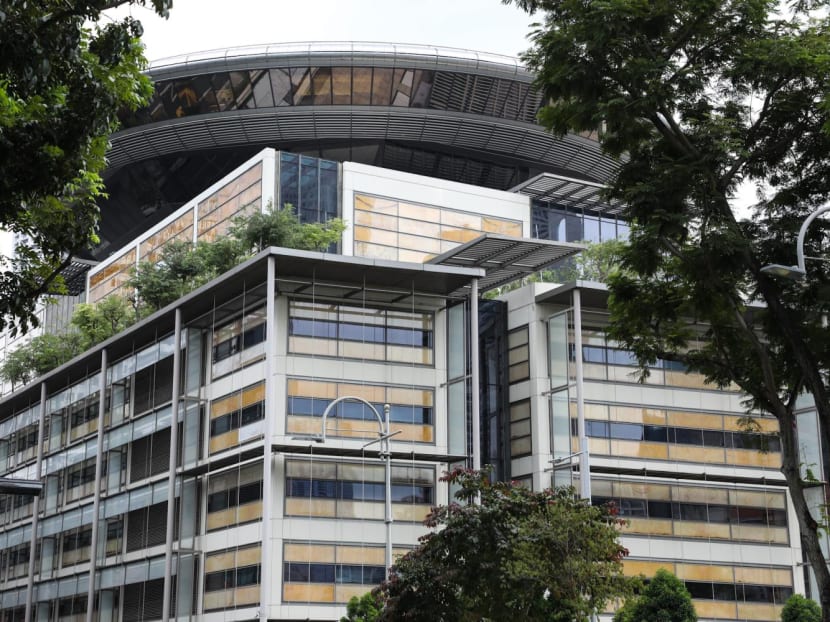 SINGAPORE — After being together for almost 10 years, a couple's marriage broke down and they began fighting for custody of their 11-year-old son, who suffers from multiple neurodevelopment disorders.
Both sought sole custody, pointing fingers at each other, but a judge ordered them to look beyond the haze of their acrimony and to share custody of the boy in a judgment released on Thursday (March 9).
The couple got married in 2011 and had a son together. The woman earns about S$48,000 monthly, while the man last drew a monthly salary of about S$37,000 in 2018, before he was made redundant. 
He has since been unemployed and draws rental income of about S$2,900 monthly.
Their son was diagnosed with refractory frontal lobe epilepsy at the age of three and has other neurodevelopmental disorders that affect his ability to read, write and count.
In 2018, he went for an operation to remove a lesion in the brain, in a hospital in the UK. 
When the couple returned to Singapore, they began sleeping in separate bedrooms. They subsequently filed for divorce, which was granted.
The man sought a personal protection order for himself and his son, claiming that his wife's "abusive behaviour" towards the child led to "a return of seizures" in the boy. 
He also claimed that the "level of therapists" obtained by his ex-wife was not needed or justified, and that his ex-wife was alienating his son from him by criticising him in front of the boy.
The woman, on the other hand, said their son is her sole priority and she is the parent who is involved in his daily life and schedules, paying for and arranging for all his therapies.
She said co-parenting was "impossible" as her ex-husband was constantly diminishing her as a mother and making allegations against her in front of the boy.
JUDGE'S VIEWS
Judge of the Appellate Division Debbie Ong ordered that both parents have joint custody of the child, named only as C in her judgment.
Justice Ong said she could see that both parents love their son deeply, and that the son displays love and affection to both parents.
"Both parents have their own strengths in how they parent and care for C," said Justice Ong. "Both parties must look much harder, beyond the haze of acrimony, in order to see clearly that C (needs) his parents to allow each other to have a place in caring for him."
She said the mother has shown her love by showering the boy with material comfort, providing him with many opportunities and access to various therapies and learning opportunities including engaging occupational therapists, a speech and language therapist and a play therapist.
"She is meticulous and organised, and has taken much initiative in ensuring that (her son's) medical and educational needs were attended to," said Justice Ong.
The father, on the other hand, is sensitive to his son's emotional needs, said the judge.
"He is empathetic to C's learning disabilities and tries to come up with creative solutions in engaging C," she said. 
"While the marital breakdown has adversely impacted the relationship between the parties, both parents must endeavour to recognise, accept and harness each other's strengths in co-parenting C."
However, the judge said both parents must also acknowledge their weaknesses, and this requires them to have "a truly open and humble spirit".
She said the mother was very focused on ensuring that C receives different kinds of therapy, and may be less attuned to his other needs such as having more resting space between therapy sessions and classes.
"More is not always better," said Justice Ong. "While she had made efforts to try to teach C herself, particularly during the period of Covid-19 restrictions, this had also caused her much anxiety and stress, which may have resulted in her negative reactions in C's presence." 
She said the father was aggrieved by the marital breakdown, and this may in turn have caused him to be lacking in the necessary insights in his parenting of C. 
"He opposed the wife's efforts in arranging for therapy and may not have sufficiently appreciated that some of the therapy arranged could afford C a structured, collaborative and supportive care environment," said Justice Ong.
She ordered the mother to have care and control of the boy from Saturday nights to Wednesday nights, and the father to have the rest of the time. 
They can adjust the care periods if they mutually agree, and they are to cooperate in facilitating C's attendance of educational or therapeutic sessions if it falls within their care and control time.
Care arrangements for special days such as birthdays and holidays are to be mutually agreed upon by the parents, with the judge reminding them to exercise flexibility and graciousness in making the arrangements.
If either parent wishes to take the boy overseas, they are to notify the other party with at least four weeks' prior notice in writing with relevant details. While the boy is overseas, the other parent is to have "liberal video call access" to him.
Both sides have agreed that there will be no maintenance for the ex-wife. 
Justice Ong found that C's reasonable monthly personal expenses excluding accommodation and household expenses amounted to S$8,170 and ordered both parents to share the amount equally.
"MUCH MORE TO THE LIFE AHEAD" 
She reminded the parents to approach the divorce proceedings as a "reorganisation of the family's living and financial arrangements instead of a forum to litigate over various matters".
"There is much more to the life ahead than a forensic account of monetary matters in the marriage," said Justice Ong.
When a marriage breaks up, the spouses' contributions, financial and non-financial, are translated into economic assets, she said, citing a past judgment.
"Apart from such economic assets, there are immeasurable 'gains' in a marriage that the court cannot divide," said Justice Ong. 
"These 'gains' are not insignificant, and include the relationship that parties had shared over the years, the life they built together, and most significantly, their children."
She said the family justice system does not belittle the pain that often overshadows the joy experienced in the days before the marriage was broken, but it does "exhort parties to reach deep to find a way forward". CNA