18-month-old boy who died from Covid-19 was cheeky, curious and friendly; loved cars, says father
SINGAPORE — Zaheer Raees Ali loved cars so much that the 18-month-old would always have at least two by his side when he went to bed.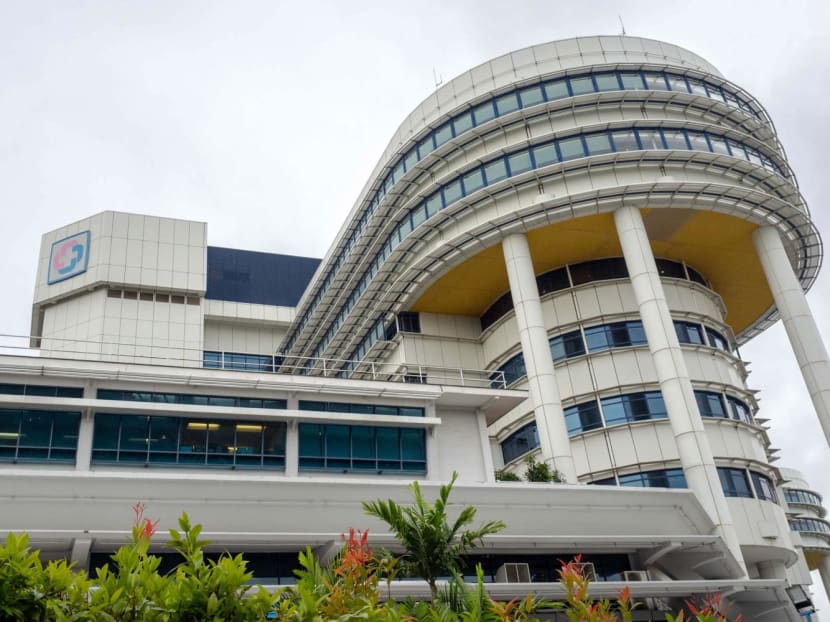 Zaheer Raees Ali loved cars, and was described as a cheeky and friendly boy
The 18-month-old was the first patient under the age of 12 to die from Covid-19
His father told TODAY they sought the help of several doctors, but little could be done to save his son
SINGAPORE — Zaheer Raees Ali loved cars so much that the 18-month-old would always have at least two by his side when he went to bed.
Described as a cheeky, curious and friendly boy who would always be smiling, Zaheer died of Covid-19 on June 27.
He is Singapore's first patient below the age of 12 to have died from the disease.
His father, Mr Basharath Ali, told TODAY on July 2: "Zaheer would smile at everyone when we walk around the neighbourhood, so people from other neighbouring blocks would recognise him but not us."
For the 33-year-old technical account manager, having his son jump onto his lap while he takes work calls from home is now but a memory.
"He would blabber away while on my lap, introducing himself to everyone while I'm on work calls," he said.
"Because I work from home, he would go into my study and play with my mechanical keyboard when I'm away from my computer, plucking the keys off. I had to learn how to pop the keys back in."
Zaheer especially loved his mother's pastries and would gobble up her cookies. For the toddler, his parent's "adult" food was always more appetising than his baby food.
"I wish we could've done more. That I could have done more or that a miracle had happened so Zaheer would still be here," said Mr Basharath.
'I REALLY WANTED… A MIRACLE BUT THAT DID NOT ACTUALISE'
At 4am on June 21, Zaheer started running a fever so the family tested themselves for Covid-19 — a protocol they adopted since the start of the pandemic in 2020. Zaheer tested positive.
"He was eating and drinking well at first, but his fever started fluctuating so we did our best to control his temperature and would sponge him," said Mr Basharath, adding that he used his medical knowledge from serving his National Service at the Singapore Civil Defence Force.
Despite their efforts, at 9.30pm, Zaheer's temperature hit 41°C, so they rushed him to KK Women's and Children's Hospital (KKH), leaving Zayan, his elder brother, with his grandmother.
"Zaheer was cranky in the taxi. Usually, he would keep saying 'car' when we're on the road, but halfway through the ride, he stopped speaking. As we did the paperwork to admit him into the hospital, he had lost consciousness," said Mr Basharath.
"My wife and I were in panic mode, and we were just trying to get any doctor's attention to save our son. When we did, the doctors said he had to be rushed into the ICU (intensive care unit)."
As only one parent was allowed in the hospital's ICU, Mr Basharath's wife, Ms Rahayu, who declined to share her full name or age, accompanied Zaheer, where doctors tried to reduce his fever.
"They took an MRI (magnetic resonance imaging) scan and it showed he was fine. But in just six hours, I believe, his brain had swelled and Zaheer wasn't the same," said Mr Basharath, adding that he had suffered seizures and was acting differently from his usual self. 
Mr Basharath was then allowed into the ICU, where he found out that Zaheer had meningoencephalitis, or the inflammation of the brain and membranes covering the brain and spinal cord, and there was little that could be done.
In a press statement on June 27, the Ministry of Health said: "The polymerase chain reaction test for the patient was positive for Covid-19 as well as two other viruses — rhinovirus or enterovirus and respiratory syncytial virus."
Doing what he said "any father would have done", Mr Basharath sought more opinions from other doctors, posting a call for help on his LinkedIn page for specialists to save his son.
"I wanted a second, third, even fourth opinion that perhaps, my son could be saved. I really appreciated the help offered through the (LinkedIn) comments but at that moment, I really wanted a guardian angel or a miracle. But that didn't actualise," he recounted.
A few days later, a doctor told Mr Basharath that his son was brain dead.
Zaheer died on June 27, after Mr Basharath had to pull him off life support. It was also the day his older brother turned three.
Mr Basharath added that many had gone out of their way to help in giving Zaheer a fighting chance at survival. One he named was his Member of Parliament, Foreign Affairs Minister Vivian Balakrishnan.
When contacted by TODAY on Thursday (June 30), Dr Balakrishnan said that Mr Basharath had "gone through the ultimate nightmare of a parent". 
"We will of course continue to support his family and stay in close touch," Dr Balakrishnan said.
Associate Professor Chan Yoke Hwee, the chairman of KKH's division of medicine, told TODAY: "We are very saddened by the passing of the toddler. We are in touch with the family and continue to support them through their loss."
'A LOT OF REGRETS'
Days after Zaheer's passing, Mr Basharath told TODAY the family is struggling to heal.
His eldest son Zayan suffered from a loss of appetite and has started becoming more "violent".
"He's young and doesn't know how to show his grief. But he has seen a counsellor who said he'll be fine," said Mr Basharath.
Mr Basharath described himself as a "dead man walking".
"I'm left with no more tears to cry, there's nothing I can do. I'm like a zombie," he said.
His eldest son was warded just two rooms away from Zaheer, as they quickly sought medical attention for him. But for Mr Basharath, he regrets being unable to save both of his children.
"I have a lot of regrets. People said not to pull the plug on the ventilator, that I should have fought for Zaheer to be kept alive. Looking back, I wish I could."
However, Mr Basharath added that he is thankful for the help and support of people around them — one of them being his children's godparents and his family friends, who wanted to be known only as Mr Husni and Ms Dienie.
"If it weren't for them helping run the household, making sure we were all right during the past weeks, I don't know how we would be able to function."
He added that he is thankful for the comments from people online, those who volunteered to help and offered their condolences.
"All I can ask is for forgiveness because I couldn't reply to everyone as I needed time for my family," he said.
"Our son is now our guardian angel. He's was, no, is... our lovely child."