Covid-19: Staff for non-residential eldercare services including day hospices, kidney dialysis centres to be tested
SINGAPORE — To detect Covid-19 cases in the eldercare sector early, staff at designated eldercare centres, day hospices, kidney dialysis centres and home care providers will be tested.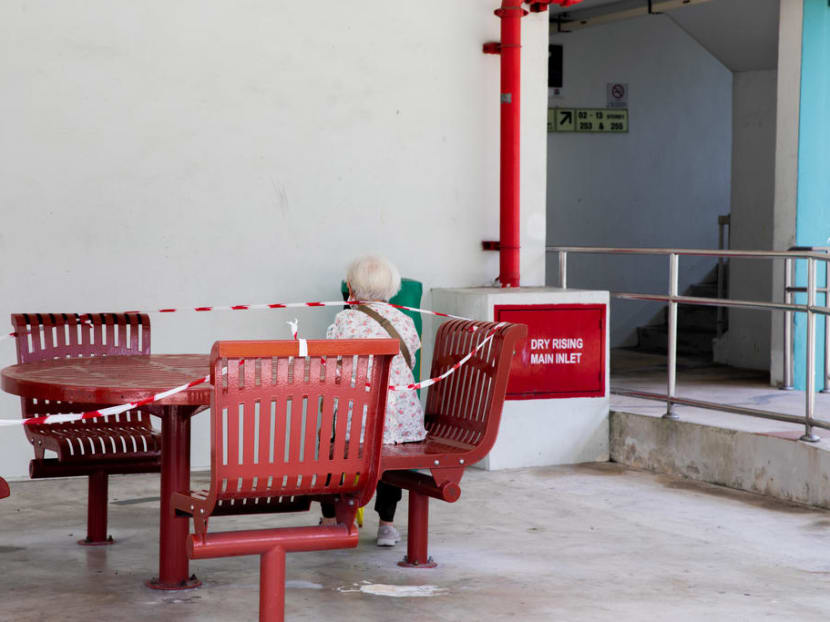 SINGAPORE — To detect Covid-19 cases in the eldercare sector early, staff at designated eldercare centres, day hospices, kidney dialysis centres and home care providers will be tested. 
The Ministry of Health (MOH) said this on Friday (May 22) in a release detailing its plans for seniors post-circuit breaker. 
Currently, surveillance testing has only been conducted for all staff of residential care homes with testing for all residents underway.  
"We will continue to complement our precautionary measures with surveillance testing," it said. "This allows us to pick up cases early and to limit further transmission."
TODAY has sent queries to MOH on how many staff for non-residential care services will be tested as part of this round of surveillance testing and when testing will begin.
The multi-ministry task force set up to deal with the Covid-19 outbreak had confirmed on May 19 that the country will exit the circuit breaker period after June 1 by taking a controlled approach especially when pertaining to its elderly population.
PHASE ONE
In the first phase of "safe opening", MOH said it is taking a more "conservative approach".
Most circuit breaker measures for seniors will still be in place with all senior-centric activities organised by the People's Association, Health Promotion Board, SportSG and the Council for Third Age remaining suspended.
Activities that involve interaction among seniors, such as interest groups, events and other gatherings targeted at seniors, will also stay suspended. 
However, to deal with the isolation which some seniors with little or no social support might be feeling, some activities for clients of Senior Activity Centres and Community Resource, Engagement and Support Team (Crest) providers will gradually resume to "address their psychosocial wellbeing", MOH said.
These activities will be limited to those that can be done individually, such as craftwork, reading and gardening, with restrictions on the activity duration and total number of persons each session can take. 
Meanwhile, all centre-based services will also remain suspended except for designated centres which serve seniors without alternative caregiving arrangements.
"We will increase the number of designated centres if there are more such seniors requiring these services as caregivers return to work," MOH said.
The ministry also stressed that seniors should not leave their homes to visit their family members. However, the family members may visit, provided that only two of them visit per day.
PHASE TWO AND THREE
If community transmission remains low and stable, the Government expects to be able to resume more activities a few weeks from June 2.
As part of this phase, MOH said it would review the restrictions on visits at residential care homes, as well as among different households, and increase the activities of centre-based care services.
However, the easing of these restrictions will remain gradual according to the Government's "risk assessment" before a "new normal" — or phase three — can be reached.
In phase three, seniors can resume their day-to-day activities and allow social activities in small groups albeit with safe distancing measures still in place.
Seniors may then look forward to activities such as cooking classes and fitness programmes, said MOH.
More details on the range of activities and services to be resumed in phases two and three will be announced later, it added.