Covid-19 vaccination: More than half of primary school pupils have taken up slots
SINGAPORE — More than half of all primary school pupils have booked their Covid-19 vaccination jabs, said Education Minister Chan Chun Sing on Friday (Jan 7).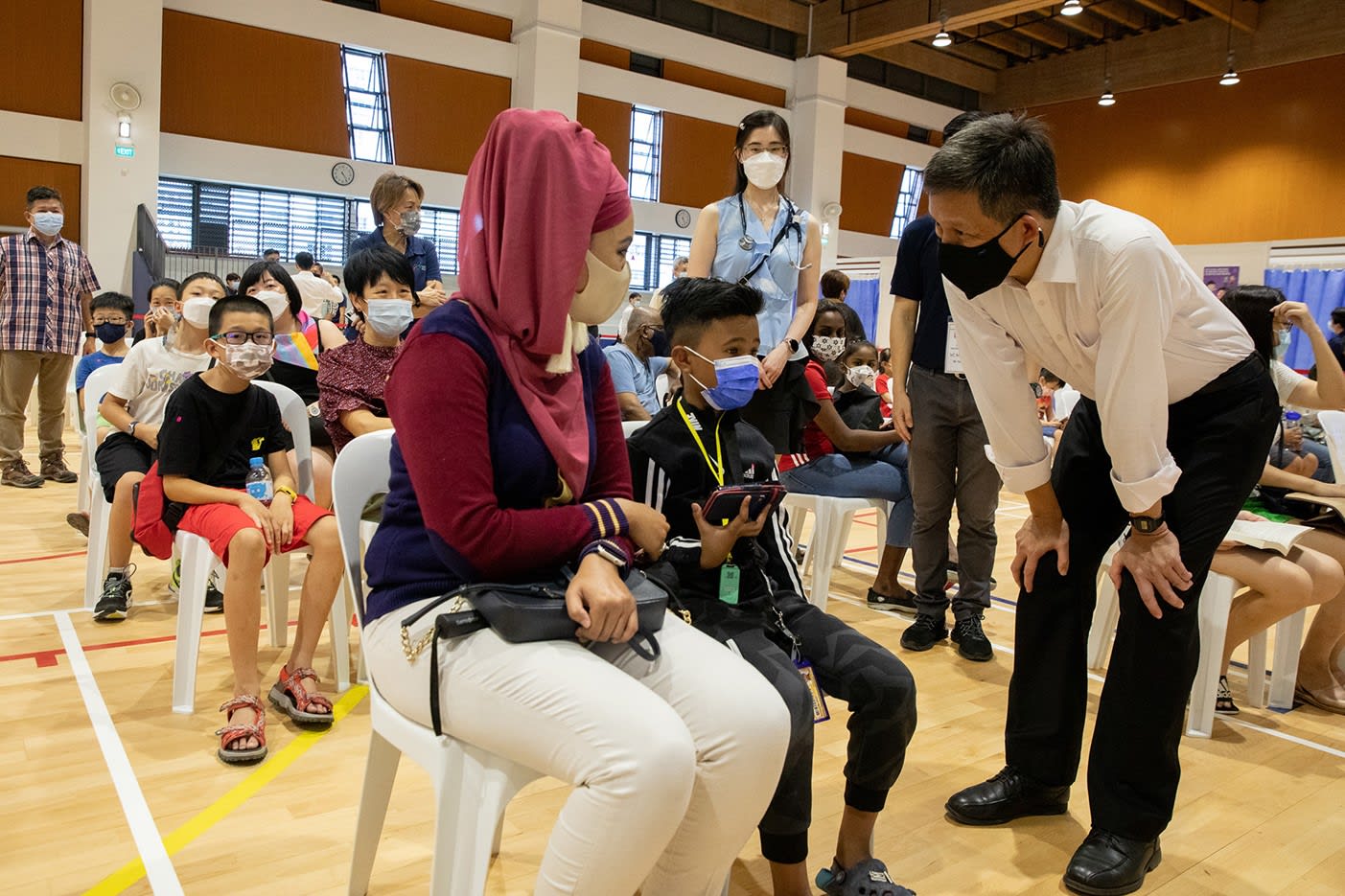 SINGAPORE — More than half of all primary school pupils have booked their Covid-19 vaccination jabs, said Education Minister Chan Chun Sing on Friday (Jan 7).
Giving an update on the sidelines of a visit to the paediatric vaccination centre at Yusof Ishak Secondary School, Mr Chan said more than 70 per cent of Primary 4 to 6 pupils have signed up to be inoculated against the coronavirus after registrations began late last year.
For Pri 1 to 3 pupils, who are able to register for their jabs after Jan 5, more than one in three pupils have booked a slot as well.
"We are happy and very encouraged by the progress that we have achieved so far," Mr Chan told reporters. "As we speak now, more than 42,000 of (primary school pupils) have already gotten their first shot... so this is all very encouraging."
He added that parents, having learnt more about the vaccinations, are signing up their medically eligible children for jabs as soon as they can, ahead of the Chinese New Year festivities.
Mr Chan urged other parents who have not done so to do likewise for their young children.
"There will be quite a lot of intermingling during the (Chinese New Year) period and we want to keep our children safe. And we also want our children to play a part in keeping their families safe, so we hope to continue to see the steady increase in the registration (of paediatric vaccinations)," he said.
Mr Chan was speaking at the secondary school following a tour of the vaccination centre there, which is meant only for children aged between five and 11.
Some 70 children received their first shot in a trial run on Friday. The centre, which will begin operations on Jan 11, is run by the Health Promotion Board, instead of private healthcare operators that typically operate other vaccination centres.
Centre staff members showed how the vaccination facilities are segregated from other areas of the school, where lessons are ongoing.
For example, barriers, designated exit and entry points, and ushers ensure that there is no mingling between students and those who come to receive their jabs.
The centre is also the only one that provides paediatric Covid-19 vaccinations in the Punggol and Sengkang area.
Mr Chan said HPB is operating the vaccination centre as it has been managing school vaccinations for children over the years, and is hence "very experienced".
Ms Agnes Ng, a nurse at HPB, said she and her colleagues have been trained to handle child vaccinations with the paediatric dose of the vaccine.
Presently, only the Pfizer-BioNTech vaccine is approved for use in children aged five to 11. The national immunisation drive will cover more than 300,000 children in this age group.
In Ms Ng's experience, there is little difference between children and adults when it comes to getting the jab, other than the need to spend more time to reassure kids about the process.
"We do encourage the kids to bring their favourite toys... We can let them watch a YouTube video just to divert their attention (from the needle) as well," she said.