Covid-19 White Paper debate: WP says it showed 'unity of purpose' in pandemic fight, calls for full review to be made public
SINGAPORE — Opposition parties overseas were "routinely attacking" their governments for political mileage at the height of the Covid-19 pandemic, but the Workers' Party (WP) did not do that here because "unity of purpose was the need of the hour", the party's chief Pritam Singh said.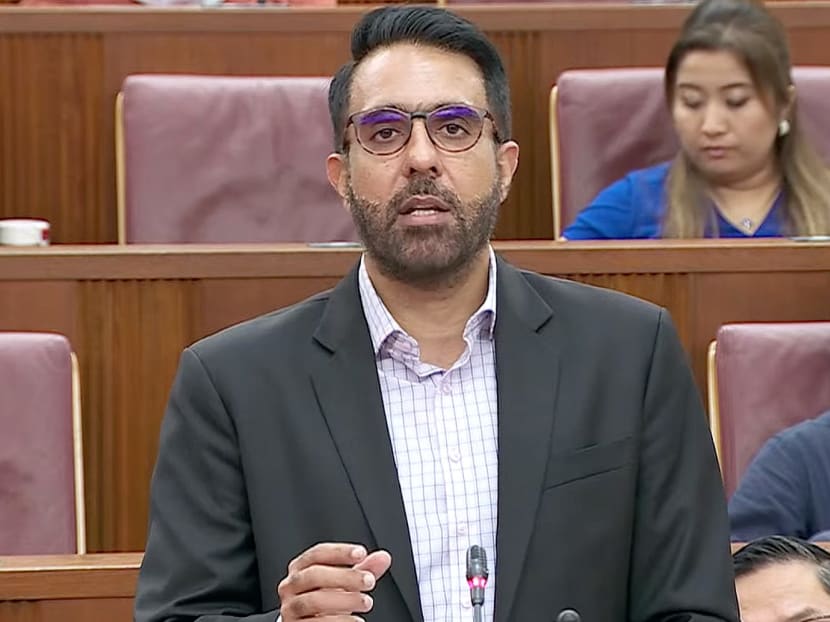 Opposition parties abroad were "routinely attacking" their governments for political mileage, WP chief Pritam Singh said
His party did not do that because "unity of purpose was the need of the hour", the Leader of the Opposition added
Mr Singh asked that the Government release an internal review by former head of the civil service Peter Ho
This review contributed to the final report of the White Paper on Singapore's Covid-19 response
At a debate on the White Paper, WP MPs questioned the role of Temasek Holdings, the lack of focus on mental health, among others
SINGAPORE — Opposition parties overseas were "routinely attacking" their governments for political mileage at the height of the Covid-19 pandemic, but the Workers' Party (WP) did not do that here because "unity of purpose was the need of the hour", the party's chief Pritam Singh said.
He noted that opposition parties in other countries rode on misinformation or contributed to misunderstandings over national policies purposely or unintentionally — and WP was mindful not to be caught up that way.
In Singapore, now that a White Paper on the country's response to Covid-19 has been published, Mr Singh and fellow party member Leon Perera urged the Government to make public an internal review report by former head of civil service Peter Ho from which the paper drew its findings.
Speaking during a debate in Parliament on Monday (March 20) over the White Paper, WP's Members of Parliament (MPs) raised various suggestions and questions such as how the Government may improve its communication with the public and involve more stakeholders in its pandemic response.
Even though the White Paper — released on March 8 — listed the shortcomings in the Government's response, Singaporeans are kept in the dark about whether any information has been excluded in the paper, the MPs said.
Mr Singh, who is Leader of the Opposition, suggested: "If there is confidential information within the after-action review that could harm national security if revealed, that could be redacted from the report."
The White Paper touched on the hits and misses in the Government's handling of the pandemic, as well as lessons learnt in preparation for future pandemics.
In detailing his party's response to the pandemic, Mr Singh said that WP "encouraged Singaporeans to be mindful of rumours or unverified information and to clarify their doubts through proper channels".
This was done without abdicating its role of holding the Government to account "as the design of our political system demands", he added.
"Even without the full suite of information available to the government of the day, we advanced concrete proposals on managing the Covid-19 crisis as part of our General Election 2020 manifesto."
Mr Singh was one of four WP MPs who spoke at the debate.
He said: "I reiterated in my speech on the Fortitude Budget (in May 2020), that the Workers' Party did not come in to publicly criticise the government on its handling of an unprecedented crisis. We were determined to support and not undermine the national effort.
"As a political party that is not in government, the Workers' Party will continue to lead with this approach in times of national crisis."
WP also thanked frontliners for their sacrifice and dedication during the crisis.
ENHANCE COMMUNICATION WITH THE PUBLIC
WP MP of Sengkang Group Representation Constituency (GRC) He Ting Ru said that the Government could have improved its communication with the public — especially for businesses that had to change the way they operated, often due to the Government's changes in safe-distancing measures.
"Our businesses, and our restaurants in particular, had to constantly change plans at short and sharp notice, lurching from trying to adapt their operations to cater from one highly complicated set of rules to the next," she said.
She thus repeated WP's call for the Government to develop a guide that lays out support measures pegged to specific restriction levels.
Although she acknowledged that this might be difficult to develop, having more information and understanding would allow the public to plan forward and "be psychologically prepared for the various ups and downs that come with any large-scale pandemic like the one we have just come through".
As for communication among various government agencies, it could be improved so that they may be more efficient in sharing and processing the information that it has.
"I make this comment after receiving feedback from residents and friends who were subject to quarantine orders, who told me that they often received numerous calls from different departments of various ministries, each asking them for the exact same information that they had already provided," she explained.
INVOLVE MORE PEOPLE IN COVID-19 RESPONSE
On the role of private companies in Singapore's Covid-19 response, WP MP of Aljunied GRC Gerald Giam took aim at state investment firm Temasek Holdings.
Noting that "almost all" of the private-sector partners named in the White Paper are linked to Temasek Holdings, Mr Giam questioned if this pointed to an over-dependence on the "Temasek ecosystem". 
"Would it be better to diversify the base of private-sector partners that can support the national effort in times of crisis?" he asked.
He also questioned how much Temasek Holdings and its related organisations spent on Covid-19 initiatives — such as giving away face masks and hand sanitisers — and if Temasek's expenditure was considered a draw on the country's reserves.
The WP MPs also spoke largely on involving more parties in the Government's crafting of its pandemic response.
This would help ensure that more voices were heard and more needs were considered from the get-go, Mr Giam said, proposing that people with disabilities be included in emergency task forces, for instance.
This group struggled with some of the infection controls and support for them were mostly "reactive", he added.
They faced difficulties when accessibility to public spaces or eateries and malls were controlled, when locating and scanning contact-tracing codes and when there was Covid-19 swabbing, to name a few.
"More importantly, all policies rolled out need to take into account the unique needs of persons with disabilities, to ensure that they are not excluded," Mr Giam added.
Mr Perera from Aljunied GRC said that non-government organisations should also be part of this group since they are in touch with people on the ground and can help refine policy approaches and decisions.
In order to improve the initial response of future pandemics in terms of vaccination and surveillance, Mr Perera also suggested tapping one more group — general practitioners (GPs).
Apart from making it more convenient for citizens since GP clinics can be found across the island, these doctors are also more familiar with their patients, resulting in better communication and a less anxious patient experience, he said.
"Anecdotally, it would seem that many GPs are not fully utilised throughout the day in terms of doctor consultation time, though of course, this is uneven.
"But I suspect that many would have the capacity to take on more of this sort of a role at certain times of day."
Manpower and equipment may also be deployed to these GP clinics from a central pool if needed, Mr Perera added.
IMPROVING MIGRANT WORKERS' WELFARE
The White Paper stated that the Government was found lacking in its response towards migrant workers — where Covid-19 clusters in dormitories could have been avoided and the late lifting of their lockdowns affected migrant workers' mental health.
To this, Mr Perera asked what is the Government's timeframe for improving standards in migrant workers dormitories nationally.
He also asked if the Government would develop a clear plan to manage an infectious disease outbreak in these workers' dormitories. 
Caring for migrant workers is not only an "urgent question of social justice and fairness", it can also help to draw more of these workers to Singapore, Mr Perera said.
With increased international competition for migrant workers, a robust workers' rights regime may help attract more skilled and productive workers.
This can help reduce the size of the overall migrant worker workforce in Singapore, lessening population pressures. 
TACKLING MENTAL HEALTH
The need to enhance mental health care in Singapore was another hot topic among WP MPs during Monday's debate.
Ms He pointed out that there was "scant mention" on the subject of mental health in the White Paper, despite the pandemic affecting many people psychologically.
"The pandemic led to job losses, business failures, school closures, and families spending extraordinary amounts of time together indoors, which in turn led to unprecedented stress and pushed our coping mechanisms to breaking point," Ms He said. 
"And on top of everyday anxiety over catching an unknown and possibly fatal illness, individuals, families and businesses had to cope with movement restrictions and ever-changing rules relating to what we can or cannot do."
Mr Perera said that the Government could do more by increasing the number of government scholarships dedicated to the study of clinical psychology, thereby adding to the population of psychologists and psychiatrists here.