CPF rate hikes: Older workers need to play their part too, say firms which could face higher costs
SINGAPORE — An increase in Central Provident Fund (CPF) contribution rates may be coming at the worst possible time for companies, as it would lead to higher business costs amid digital disruption and uncertain economic conditions.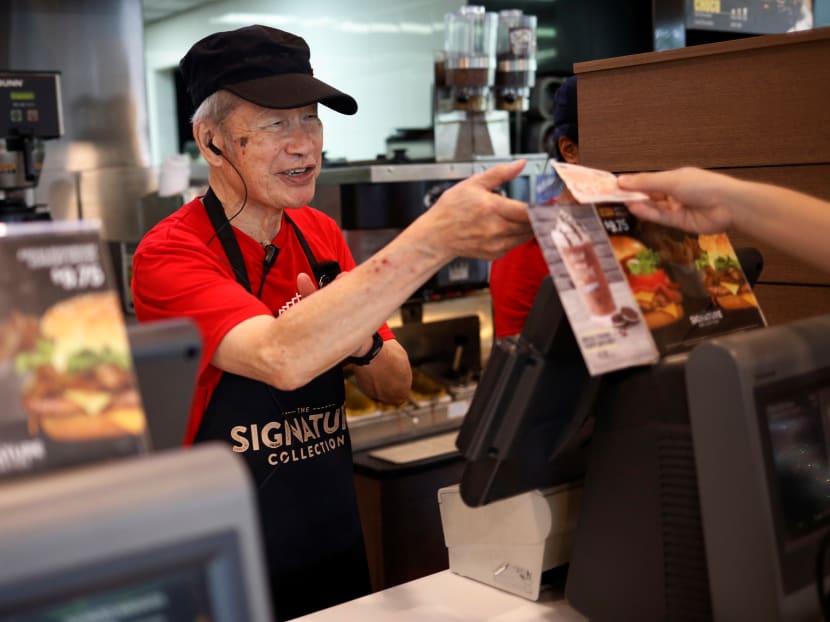 SINGAPORE — An increase in Central Provident Fund (CPF) contribution rates may be coming at the worst possible time for companies, as it would lead to higher business costs amid digital disruption and uncertain economic conditions. 
But most companies and business associations interviewed said they would bite the bullet, given that the move will help boost retirement adequacy for older workers. Still, a few firms hope that the Government would delay the hike and said they would pass on the added costs to customers. 
They were unanimous in stressing that it takes two hands to clap — mature workers need to take some responsibility and continually upskill themselves to stay relevant to the industry.  
Mr Ronald Ng, president of the Singapore Chinese Chamber of Commerce and Industry (SCCCI), said: "If you are not playing your role, you're not working hard and upskilling, of course we are not able to continue to employ you. It's everybody's effort, not just companies but also employees… They have to take responsibility."
On Tuesday (Aug 20), Trade and Industry Minister Chan Chun Sing said that the Government is "very cognisant of the business cost pressures" arising from the increased amount that employers have to contribute to workers' CPF. 
"But we think it's the correct thing to do for the long term to ensure that our workers have sufficient retirement savings," he said.
"And also by lengthening the career, they allow people who live longer the chance to contribute meaningfully to the society and that is something beyond money," he told reporters on the sidelines of a tour at seafood supplier Hai Sia Seafood.  
Prime Minister Lee Hsien Loong announced on Sunday at the National Day Rally that CPF contribution rates will be raised for workers aged between 55 and 70.
How much it will be raised will differ according to age bands, and these increments will take place gradually over the years, with a target to complete these hikes by 2030. 
For instance, for workers aged above 55 to 60, the target is to raise CPF contribution rate to 37 per cent (up from 26 per cent now), to be on a par with younger workers.
For workers aged 55 and below, the CPF contribution by an employer is 17 per cent, while the employee contributes 20 per cent, thus making a total contribution rate of 37 per cent.
A workgroup tasked to look into the issue of how to better support Singapore's older workers released a report on Monday recommending that the first increase takes place at the start of 2021, with employers having to increase their CPF contribution rates by 0.5 or 1 percentage point depending on the age band. 
MANAGING COSTS
At Benchmark Cleaning Services, more than 70 per cent of its staff members are older workers above 55 years old.
With labour costs expected to increase significantly, its director Jason Tan said that his only way to mitigate the extra costs is to pass it on to his customers.  
"We cannot be absorbing everything… We are running a business. When costs increase, we will ask from customer. Whether they agree or don't agree, we don't know." 
He added: "It's definitely no good when you are running a business like us, but if it's helping older people, then why not?"
Mr Toby Koh, managing director of security firm Ademco Security, said that with the uncertain economic outlook in the near term, he would prefer if the Government could hold off the CPF contribution rate hikes. 
Otherwise, he proposed that the process could be more dynamic, where the base contribution rate is fixed, but there is a variable component that could fluctuate depending on the economic circumstances.  
Most companies interviewed by TODAY said that although they would feel the pinch, they do not vehemently oppose the increase and some even welcome it. 
Mr Ponno Kalastree, managing director of security firm Mainguard Security Services, said that he "doesn't mind" the increase in CPF contributions since it would boost the welfare of older workers.
"Why do we want to discriminate against older workers? If they are happier, they can work better and are more motivated. We don't want unhappy staff," Mr Kalastree said, admitting that he tends to favour support for older workers because he himself is 70 years old. 
Other businesses also told TODAY that the 1 percentage point increase they have to bear by 2021 would "not make a dent" on their company's margins. 
Part of the reason is also because there is enough buffer time for companies to adjust before the new rates take effect in 2021. 
Mr Danny Lien, non-executive director of marine supplier Amos, said that the progressive increase makes it "easier for companies to absorb the increment". 
OLDER WORKERS NEED TO 'ADD VALUE' 
Another way that businesses may offset the higher labour costs among older workers is for these workers to make sure they continually add value to the company.
Several employers and business associations said that older workers have to "do their part" by constantly training themselves for new job roles and learning new skills that are relevant for the digital economy. 
Mr Ng of SCCCI said he recognised that the Government would have to make this move due to Singapore's ageing population, but he reiterated that older workers cannot take their employability for granted. 
Mr Lien said that it is not just the nominal figures that a company needs to consider.  
Older workers are able to add value by mentoring and coaching younger colleagues because they have the years of industry knowledge and experience. 
"If the employee is still relevant and brings value to the company, it outweighs the 1 per cent in CPF contributions," he added. 
MEASURES THAT COULD HELP BUSINESSES 
The hike in CPF contribution rates may be a welcomed move, but the employers and business associations who spoke to TODAY said that they are looking forward to the "support package" PM Lee promised in his National Day Rally speech.  
Details of the support package will be announced only during Budget next year by Deputy Prime Minister and Finance Minister Heng Swee Keat.
On Tuesday, Trade and Industry Minister Chan reassured companies again, telling reporters that the Government will work closely with the employers' federation as well as the union to "make this transition to the new equilibrium".  
Mr Kurt Wee, president of the Association of Small and Medium-sized Enterprises, said that it hopes the current wage supplement scheme will be expanded to help companies tide through this adjustment. 
Mr Ho Meng Kit, chief executive officer of the Singapore Business Federation, hopes to see the support being tailored more for small- and medium-sized enterprises, given that these companies do not have as much resources as multinational companies and may have more older workers in their workforce. 
Along with the increase in CPF contribution rates, PM Lee also announced that the retirement and re-employment age would be raised by three years. 
With older workers in employment for a longer period, Mr Kalastree pointed out that the medical costs which companies have to bear for their senior employees would go up as well, including paying for insurance coverage and continuing to keep them in employment even when they are not able to work regularly due to prolonged ill-health.   
He hopes that the Government would be able to provide a grant that goes towards the medical benefits for older workers which could help "ease the burden (of employers) paying for them". 
To help more seniors remain in employment, Mr Wee said that the job redesign and training programmes should also be expanded. 
"The needs of employees may be more complex when they get older and they have more medical and healthcare needs, (or want) more flexible work arrangements. There may be roles you cannot play anymore, and new roles you can play," he added. ADDITIONAL REPORTING BY NABILAH AWANG