'Crazy, weird, scary': Survey unveils negative labels youths associate with mental illness
SINGAPORE — Researchers have called for regular and compulsory education on mental health for youths, in the wake of a study that found a large proportion of this group having misconceptions of mental illness.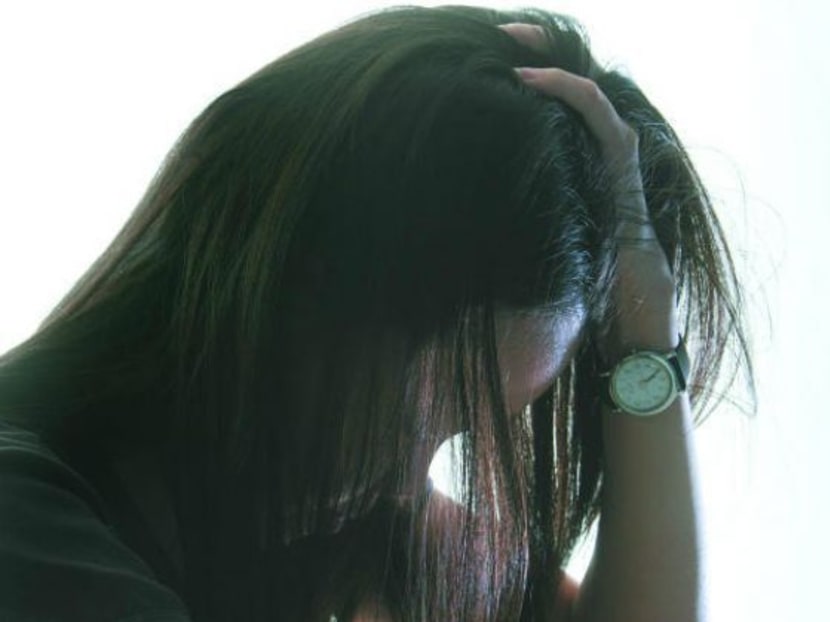 SINGAPORE — Researchers have called for regular and compulsory education on mental health for youths, in the wake of a study that found a large proportion of this group having misconceptions of mental illness.
Almost half (44.5 per cent) of 940 teenage students polled attached negative and pejorative labels to people with mental illness.
"Crazy", "weird", "scary", "stupid" and "dangerous" were among the words that came to mind then the respondents heard the term "mental illness", reported the study, which was presented at the Frontiers in Mental Health symposium organised by the Institute of Mental Health (IMH) and Nanyang Technological University's Lee Kong Chian School of Medicine on Tuesday (March 6).
Some 46.2 per cent of the respondents, who were aged between 14 and 18, also said they would be "very embarrassed" if they were diagnosed with a mental illness, while nearly a quarter (22.7 per cent) said they would not want others to know if their relative were mentally ill.
Led by IMH's research division, the study was published in medical journal BMJ Open last September.
The respondents were recruited from secondary schools and junior colleges, and completed a survey online in 2016.
Around 35.1 per cent said friends would perceive them as "weak" if they had a mental illness. About a third also felt people who are mentally ill "could be well if they tried hard enough".
This suggests mental illness is seen as a "mark of shame" among local youths, said the researchers.
"This is of concern as fear of stigma is thought to play a key role in the large treatment gap found in the adult population, and this could also present as an issue in the youth population. Besides avoiding treatment, youths may also lack social support if they find mental illness to be an embarrassing or taboo topic," they wrote in the 12-page paper.
A separate nationwide mental health literacy study completed in 2016 also found considerable stigma across all age groups which could hinder individuals from seeking treatment.
Despite their negative perceptions of mental illness, a majority of the youths surveyed demonstrated a sense of "social responsibility" towards peers with mental illnesses. For instance, 87.5 per cent said they would "stick up for someone who had a mental illness if they were being teased", while 83.6 per cent said they would visit a classmate hospitalised for a mental illness.
"While these positive findings are encouraging, there is room for improving mental health knowledge and reducing stigma among youths — possibly with the help of campaigns targeted towards youth that are age- and culture-appropriate," wrote the researchers.
Among other things, the study also found that Chinese respondents tended to feel more threatened by mental illness as a mark of shame but have a lower sense of responsibility towards the mentally ill, than respondents from the other ethnic groups.
This could be due to the Chinese concept of "face", which describes one's moral standing in society.
"Having a mental illness may be a mark of 'losing face' which can greatly affect one's access to social capital and bring shame to oneself and one's family… (Some researchers argue that) Chinese Singaporeans place more emphasis on 'saving face' than the other ethnic groups despite all participants residing in the same country," said the researchers.
Educational programmes could be in the form of talks by someone who has a mental condition — such as individuals who are part of the Peer Support Specialists programme organised by IMH and other partners — and should be run regularly or as part of the school curriculum, rather than ad-hoc events, to ensure a sustainable impact, they said.
There should also be greater emphasis on developing the education aspects of awareness campaigns, the researchers suggested, and their long-term outcomes must be measured and reviewed.
Under the Peer Support Specialists Programme, organised by the IMH, National Council of Social Service and other mental health organisations, people with mental health issues use their experiences to support others in their recovery journeys.
Speaking to TODAY, one of the researchers, Associate Professor Mythily Subramaniam, cited the Time to Change movement in England and Australia's beyondblue initiative as campaigns that the Republic can take a leaf from.
Both programmes offer an extensive suite of resources — including activities, assembly talk outlines and materials for parents — that schools can tap for free. Time to Change organises an annual "Time to Talk day" to get the nation talking about mental health issues, while beyondblue has online self-learning programmes customised for young Australians from different age groups.