Day 6 of debate on government spending: What you need to know
SINGAPORE — The Committee of Supply debates resumed for the sixth day on Wednesday (March 9), which allow Parliament to examine each government ministry's spending plans after the Budget statement was put out last month.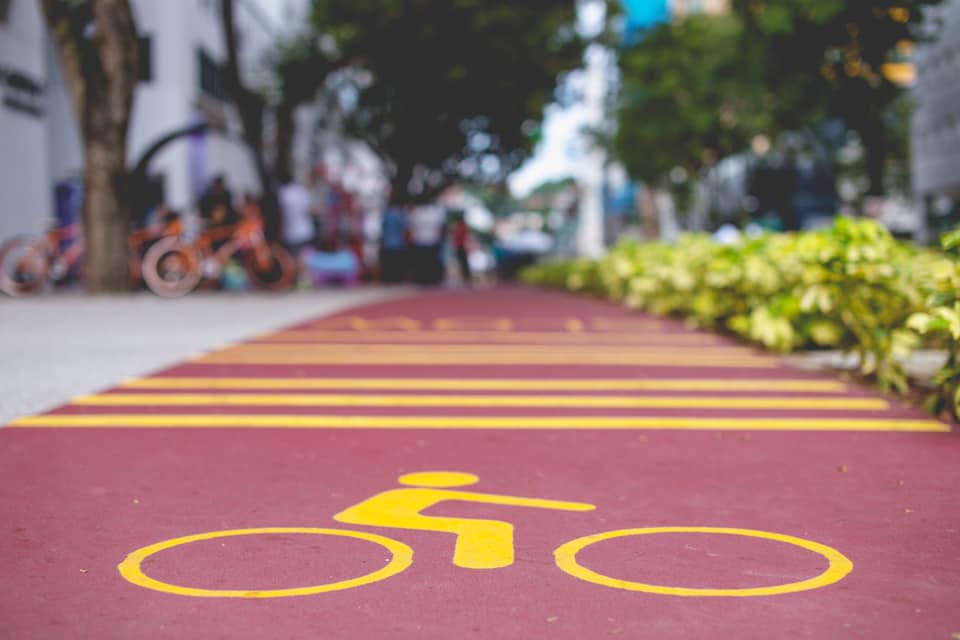 Debates on government spending for the various ministries continued for the sixth day in Parliament
Government leaders from the Ministry of Transport and Ministry of Health fielded questions on their spending
Some of the announcements made were on more MRT stations opening, dementia-friendly public transport infrastructure and jobs in the sea transport sector
The health ministry is also preparing a national strategy to improve the health of Singaporeans
SINGAPORE — The Committee of Supply debates resumed for the sixth day on Wednesday (March 9), which allow Parliament to examine each government ministry's spending plans after the Budget statement was put out last month.
Members of Parliament (MPs) file "cuts" to speak on issues under the various government ministries' purview.
Among the government leaders who fielded questions on Wednesday were ministers overseeing the Ministry of Transport (MOT) and the Ministry of Health (MOH). 
They announced several new initiatives including dementia-friendly public transport infrastructure and more jobs for Singaporeans in the sea transport sector.
MOH said that it is also preparing a national strategy to improve the health of Singaporeans.
The following are what you need to know.
1. MOT
Quarantine-free travel for the vaccinated: Singapore will move from offering vaccinated travel lane arrangements for travellers to vaccinated, quarantine-free travel. This means that all fully vaccinated travellers from countries and regions under MOH's "low risk" category, such as mainland China and Taiwan, and "general travel" categories, which include all other countries and regions that are not restricted, can enter Singapore without having to isolate themselves.
New MRT stations: Eleven more stations for the Thomson–East Coast Line will begin service in the second half of this year, on top of the nine that are now in operation. The new stations will open for commuters stopping at Great World City mall and along Maxwell Road and Shenton Way. When the line fully opens up over the next few years, more than 240,000 households will be within a 10-minute walk from a station along the line, Transport Minister S Iswaran said.
The Jurong Region Line, which serves the north-western part of Singapore, will open in stages from 2027. It will connect towns such as Chua Chu Kang, Tengah and Jurong to Nanyang Technological University and the Jurong Innovation District.
The Cross Island Line, which will serve developments in the eastern, western and north-eastern areas, will open in stages from 2030. The first stage of the line, comprising 12 stations from Aviation Park to Bright Hill and an extension of three stations — Elias, Riviera and Punggol, is expected to be completed by 2030. The second stage of the line will extend further west, running through areas such as Turf City, Sunset Way, Clementi, West Coast and Jurong Lake District.
Shorter peak-hour trips: Mr Iswaran said that the proportion of peak-hour walk, cycle or ride journeys completed within 45 minutes has increased from 66 per cent in 2019 to 71 per cent in 2021.
The Government's Walk Cycle Ride SG goal is to make walking, cycling and riding public transport a way of life, and it has set a target to have, by 2030, 75 per cent of peak-hour trips made using public transport.
The ministry now aims to raise this to 90 per cent by 2040.
More Transit Priority Corridors: Another 60km of Transit Priority Corridors, which integrate dedicated bus lanes, cycling trunk routes and pedestrian paths, will be built by 2030. 
One of them will be along Sin Ming Avenue, between Upper Thomson Road and Marymount Road. Residents in the area can more seamlessly ride a bus, walk or cycle to the amenities near them such as schools and Bright Hill MRT Station along Thomson–East Coast Line.
Worker safety on lorries: To improve the safety of workers travelling on lorries, speed limiters must be installed on all lorries of maximum laden weight above 3,500kg. Right now, speed limiters are mandated for all goods vehicles with a maximum laden weight of 12,000kg and above.
The Ministry of Manpower will introduce new measures to require employers to give their drivers enough rest, in particular those who play dual roles as a driver and ground worker.
Pass rate of tests for riders of personal mobility devices (PMD) and power-assisted bicycles: Close to 31,000 riders have passed a mandatory online theory test for riders of PMDs and power-assisted bicycles since the start of the year. Mr Baey Yam Keng, Senior Parliamentary Secretary at MOT, said that this is a "significant number" considering that Singapore has about 40,000 such registered devices.
Public transport for users-in-need: To better support communication between commuters and public transport workers, MOT is working with the Singapore Association for the Deaf to introduce a visual communication tool in all MRT stations and bus interchanges by the end of this year. The tool will contain pictures and keywords that commuters can point to in order for transport workers to understand their needs more easily.
With conditions of dementia expected to be more prevalent as the population ages, the ministry is working with public transport operators to list all public transport nodes as Dementia Go-To Points by the end of this year. Members of the public may take commuters who look lost or show signs of dementia to these points and enlist the help of staff members who are trained in dementia awareness.
All MRT stations along the Jurong Region Line and Cross Island line, as well as new bus interchanges, will have a baby care room each to support families with young children. 
More jobs in sea transport sector: The sector aims to create 1,000 jobs for Singaporeans between 2020 and 2025. The roles will be in traditional maritime jobs such as seafarers, as well as emerging roles such as supply chain managers.
Maritime Singapore decarbonisation blueprint: Under the new blueprint, Singapore will seek to reduce its emissions in its port terminals and harbour craft, and support global efforts to decarbonise international shipping. The Maritime and Port Authority of Singapore will also commit another S$300 million in funding over the next 10 years to these efforts.
2. MOH
More psychiatric services: To increase hospital capacity for psychiatric services beyond the Institute of Mental Health (IMH), the National University Health System will set up psychiatric services at the redeveloped Alexandra Hospital. The National Addictions Management Service at IMH will also be extended to other hospitals, including Changi General Hospital and National University Hospital.
Facility for youth experiencing mental health crisis: Some of the youth who are hospitalised for risk of suicide or severe self-harm may require post-discharge residential care to allow for space and time to integrate back to the community. MOH will develop a new intermediate residential facility to address this. The facility will provide a therapeutic environment for young patients.
Singaporeans' poorer health: Health Minister Ong Ye Kung said that Singaporeans are getting less healthy, with more suffering from high blood pressure and high cholesterol. The obesity rate also went up from 2017 to 2020. 
Besides ageing, one reason for Singaporeans' deterioration in health is their lifestyles, which are too sedentary, and they lack exercise. They also include too much sugar, salt and fat in their diets and put off looking after their health until it is too late, he added. 
Healthier SG strategy: MOH will prepare a national healthcare strategy to improve the health of Singaporeans. The strategy will comprise five components:
First, the ministry will integrate primary care providers into the public healthcare system. It will support family doctors, who tend to be general practitioners, by building up their clinics' capabilities for preventive care 
Second, the ministry will put forth a healthcare plan that is accessible and attractive
Third, it will build community partnerships between doctors and agencies such as the People's Association and Health Promotion Board. These agencies run various activities and programmes in the community, and family doctors may refer patients to them
Fourth, there will be a national enrolment programme where each Singapore resident will commit to seeing one family doctor and adopt a care plan 
Fifth, MOH will build support structures to make the Healthier SG strategy work. For example, it will increase the number of doctors and nurses in primary and community care from 20 per cent now to at least 25 per cent by 2030
More polyclinics to offer integrated health support for mother and child: Services that integrate maternal health and child health were piloted at Punggol Polyclinic in 2019 and Yishun Polyclinic in 2020. Such services allow mothers and their children to receive health support at the same time without having to make multiple trips to the polyclinic. MOH will extend the integrated services to 12 more polyclinics over the next three years.
Family Nexus: This programme, which will be piloted later this year, will bring together selected health and social services at the same location, such as at a polyclinic, a general practitioner clinic or social service agency office. This will give families easy access to various services within their community. For example, families may attend parent support groups and receive vaccinations or developmental screening for their children at the same location. 
The programme will be implemented at Tampines, Punggol, Sembawang and Chua Chu Kang.
Embrace Plus programme: The programme by the National Healthcare Group Polyclinics identifies and supports young children under the age of three from low-income families living in rental flats to address their potential health risks.
Children will be systematically screened for both health and social needs when they visit the polyclinic for their regular check-ups, for example, whether the child's family may be facing any financial difficulties that could affect their health and well-being.