Days of making a 'quick buck' from property are over: Analyst
SINGAPORE — Although still a good hedge against inflation, the days of making a quick buck from property are over, declared a senior property analyst on Tuesday (July 17).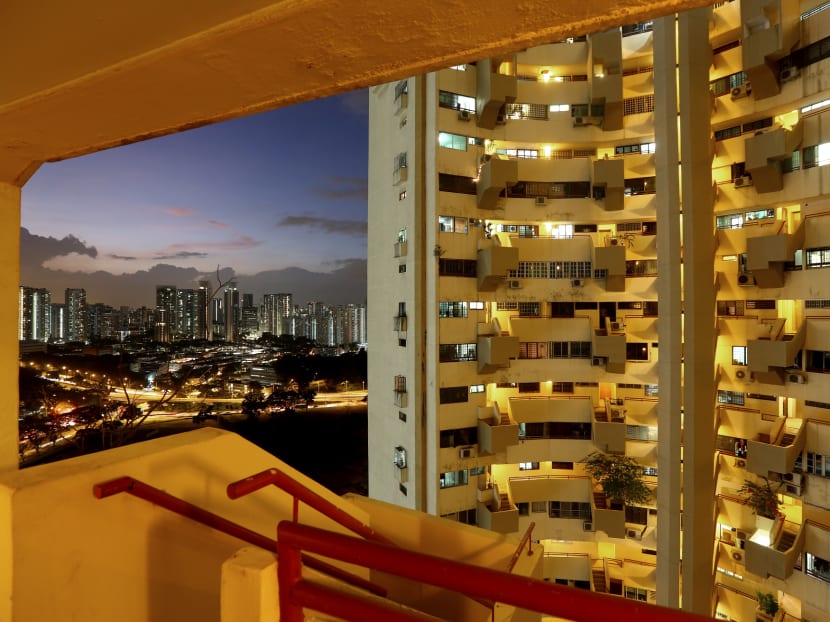 SINGAPORE — Although still a good hedge against inflation, the days of making a quick buck from property are over, declared a senior property analyst on Tuesday (July 17).
With the Government's latest cooling measures, owners attempting a collective sale will have to reduce their asking price to seal the deal as the cost of land acquisition has increased significantly for developers, said JLL's head of research and consultancy Tay Huey Ying at an industry seminar organised by the Real Estate Developers' Association of Singapore (Redas).
The cooling measures that took effect on July 6 saw Additional Buyer's Stamp Duty (ABSD) rates raised and Loan-to-Value limits tightened for Singapore citizens, permanent residents and foreigners in a bid to "keep prices in line with economic fundamentals".
Besides a 10 percentage-point increase in ABSD rates for developers, they are also subjected to a 5 per cent ABSD that is non-remittable if they buy residential properties for development.
Homeowners typically make higher profits by going en bloc than by selling their homes on the resale market.
Although there is "still room for collective sale activity", the en bloc market will slow down further, Ms Tay said.
The pace was already waning before the cooling measures took effect, as developers had sufficiently replenished their land bank through successful collective sales last year and in the first half of this year, she said.
Ms Tay expects some time for an equilibrium price to be reached, and said the slowing en bloc market could be positive for the wider property market as unsold inventory will be reduced, providing opportunities for the next wave of collective sales.
NO RUNAWAY PRICES
Going forward, private home prices are likely to increase despite the latest cooling measures, albeit at a moderate pace, she said.
"Historically, home prices have been known to be notoriously resilient against downward forces," said Ms Tay, pointing out how prices inched up by 30 per cent between 2010 and 2013 despite several rounds of cooling measures during that period.
Even when prices turned the corner in 2013, Ms Tay said it was an "inelastic downward" shift of 11.6 per cent over four years.
Homeowners were able to ride out the downturn as they were in a strong cash flow position and did not feel the urgent need to sell their homes, noted Ms Tay.
The current environment of steady economic and employment growth will support an increase in prices in the near- to mid-term, as long as there are no shocks – such as a full-blown trade war – that send the Singapore economy into a recession, she said.
However, "the minute prices threaten to run away… the government will not hesitate to impose further measures", she said.
Industry players should accept that the residential property market will be "closely watched" by authorities and "subjected to regulation".
In response to a question on whether homes remain affordable to Singaporeans, Ms Tay noted that the median household income between 2007 and 2017 increased by 68.3 per cent, while the property prices rose 17.4 per cent between the second quarter of 2008 and 2018.
AN OVERSUPPLY IN THE HORIZON?
While Ms Tay projected about 50,500 unsold units coming onstream in the next few years, including those from the Government land sales and collective sales sites sold until the first half of 2018, Redas president Augustine Tan's estimate was 59,500.
Unlike Mr Tan who said the supply glut could worsen because of the cooling measures, Ms Tay felt oversupply could be avoided if developers phase their launches in response to demand.
With five years from the time they are awarded a site to launch and sell all units before being ineligible to apply for a remission of the ABSD, Ms Tay said developers should be able to delay launches given their strong cash flow position.
Using a one-year buffer, Ms Tay said 12,600 units could be launched per year, catering comfortably to the average of 10,000 to 12,000 units that have been sold yearly over the last decade.
On whether the population will grow at a rate fast enough to occupy these homes, she said that while population growth has averaged 1.1 per cent annually over the last five years, resident household formation has been growing at a faster average of 2.3 per cent every year over the same time period.
The latter is driven by the growth in single-person households, which has increased 8.9 per cent per annum over the last five years.
And with the Government's push to increase the quality of the foreign workforce in Singapore, Ms Tay expects a bigger pool of those able to afford living in private homes, to contribute to the take-up rate.