DBS digital banking services disrupted for second time in under 2 months; ATMs also affected
SINGAPORE —  DBS online banking and payment services were disrupted on Friday (May 5) for the second time in less than two months.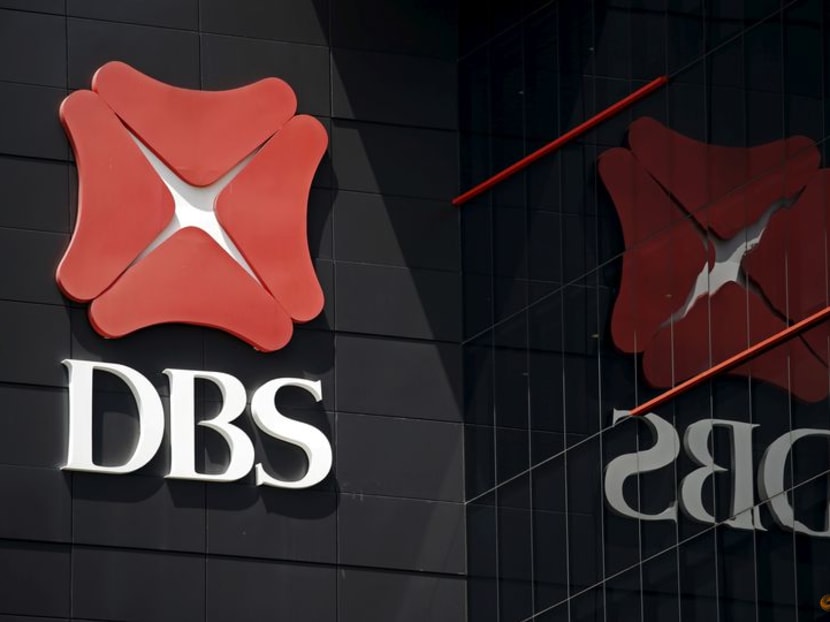 SINGAPORE — DBS online banking and payment services were disrupted on Friday (May 5) for the second time in less than two months.
Customers reported difficulties logging in to DBS/POSB digital banking, the PayLah! mobile wallet and DBS Vickers mTrading.
Automated teller machines (ATMs) were also affected, while some users said they were unable to use the paywave feature on their DBS cards. 
Another customer said she was unable to pay for an order on mobile shopping platform Shopee with her DBS credit card.
Reports of disruptions to DBS banking services spiked at about noon on Friday on the website Downdetector, which tracks outages. 
In a statement on Friday night, Singapore's largest lender apologised for the inconvenience and said the disruption was caused by a "systems issue" unrelated to a day-long outage about a month ago, on Mar 29.
The issue is also not linked to DBS' 5 million hawker meals programme, which gives a $3 discount at 12,000 food stalls every Friday to the first 100,000 PayLah! customers.
Earlier in the day, the bank said in response to complaints on its Facebook page that it was experiencing intermittent issues.
"We seek your kind patience to try again later due to high login traffic volume," it added.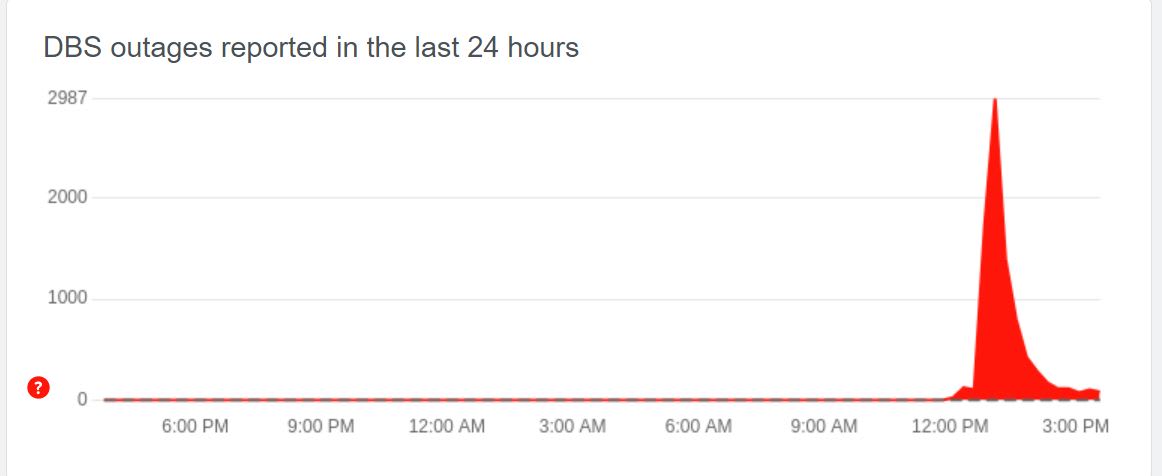 In a statement at about 2.50pm, the bank said its digital systems returned to normal within 45 minutes at 1.30pm.
"Please be assured our systems are uncompromised, and your monies and deposits remain safe," it added. 
DBS said in a later update that "as at 3.10pm, all our ATMs are up and running".
The Mar 29 incident prompted the Monetary Authority of Singapore (MAS) to issue a statement saying the disruption was "unacceptable" and that the bank has fallen short of the regulator's expectations.
"MAS will take the commensurate supervisory actions against DBS after gathering the necessary facts," it said then.
At the bank's annual general meeting on Mar 31, chief executive Piyush Gupta apologised for the service disruption, calling the incident "sobering".
"Ensuring uninterrupted digital banking services 24/7 has been our key priority," he said. "Unfortunately, we fell short and I'm truly sorry. Our customers and our shareholders deserve better."
Chairman Peter Seah announced at the meeting that a special board committee had been set up to investigate the outage. He added that the bank will engage external experts to look into the matter.
In November 2021, DBS was similarly hit by a major disruption that lasted two days. MAS imposed additional capital requirements on DBS in the wake of that incident. The lender had to apply a multiplier of 1.5 times to its risk-weighted assets for operational risk - translating to S$930 million in additional regulatory capital.
Earlier this week, the bank reported a stronger-than-expected 43 per cent jump in first-quarter profit to a new high from a year earlier on a higher net interest margin, sustained business momentum and resilient asset quality.
CNA has contacted MAS for its statement on Friday's disruption. CNA