Wanted: Local Programmers
SINGAPORE — For over a year, software development firm Net Profit Quest had been looking for a programmer, to no avail. Faced with growing demand for his services, company co-founder Willy Lim eventually decided to outsource his programming needs to India instead.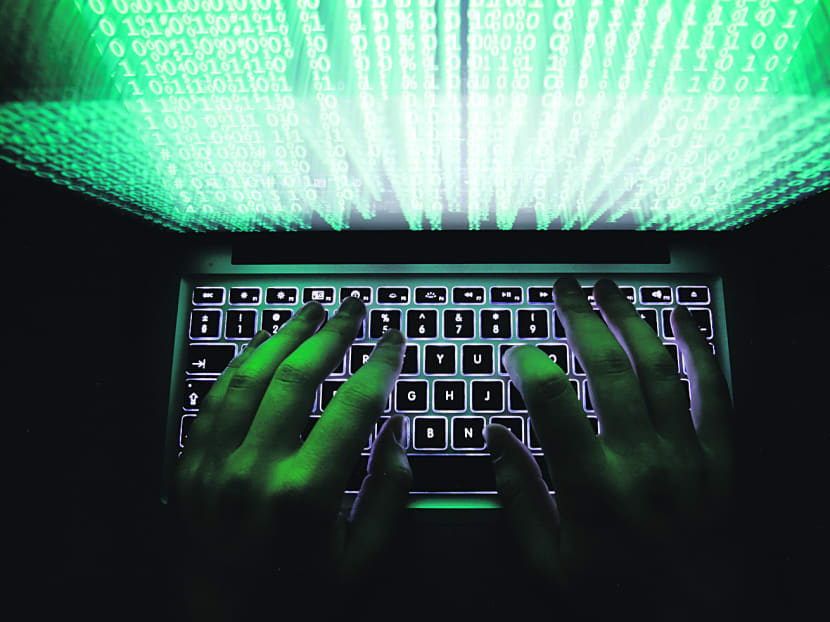 SINGAPORE — For over a year, software development firm Net Profit Quest had been looking for a programmer, to no avail. Faced with growing demand for his services, company co-founder Willy Lim eventually decided to outsource his programming needs to India instead.
He is not alone: Even as the number of technology job openings grows in Singapore, companies are finding it difficult to fill programmer vacancies. Smaller firms are losing out to big multi-nationals who can offer better salary packages, while fresh graduates, unimpressed with the scope of jobs on offer, are striking out on their own to start companies or create their own products.
Omnitoons' chief executive Karen New said a local programmer position can be vacant for as long as six months, compared with a project manager vacancy, which can be filled in about two months.
At Codigo, which offers services such as mobile applications development and website design, company founder Adrian Ng said over 90 per cent of applicants for a programmer role would usually be foreigners. Even so, it takes about two to three months to confirm their application amid increasing project volume.
This crunch comes as the number of openings is projected to grow: The Infocomm Development Authority of Singapore (IDA) is projecting 6,000 positions over the next two years in roles like mobile application developers, website and social media software developers. These roles will account for about 40 per cent of the total demand for tech manpower locally.
Labour market statistics for the third quarter of last year showed the information and communications sector bucking the trend in job vacancies, especially for Professionals, Managers, Executives and Technicians (PMETs). There were 700 more job openings than in the previous year, compared to declines seen in all other sectors like retail and administrative services.
Net Profit Quest's Mr Lim felt programming jobs had an image problem. "Many still see programming jobs as modern day blue-collar roles as it involves using hard technical skills and there is misconception that programmers cannot advance to managerial roles," he said.
The outsourcing of programming functions to regional countries like Vietnam, Indonesia and China due to a lack of local programmers further perpetuates the "blue-collar" image of programmers, and has created a vicious cycle, he added.
Codigo's Mr Ng said while local IT graduates are equipped with programming expertise, many prefer the project manager role of coordinating schedules and managing clients as programming might be perceived to be more challenging. Omnitoons' Ms New further pointed out that graduates would prefer to join bigger corporations for the perks, while many skilful programmers, inspired by the start-up culture of the tech sector, are starting their own firms.
An IDA spokesperson, in response to media queries, said the rate of growth in demand for software and application development specialists has been surpassing supply, in line with the trend globally. There also is a perception that software and application development roles require a degree, even though companies are increasingly open to hiring polytechnic graduates.
Businesses said the manpower crunch could crimp the development of the industry. For example, having a full team based locally — instead of outsourcing certain functions — could create better synergies and stimulate ideas for creative home-grown products and services.
To attract programmers, smaller-sized firms have been tapping a range of strategies, including developing their own products to give staff a sense of ownership and more involvement in the creative process, and offering flexible working hours and less top-down office culture.
The IDA also will also be working with digital companies to provide more industry exposure and internship opportunities for polytechnic students, among other things, to address this manpower crunch.
Computer science graduates whom TODAY spoke to said it eventually boils down to job prospects and work culture when deciding on a programming career.
Independent app developer Chia Luck Yong, 28, said many of his information systems classmates eventually did not join the software development industry, opting for jobs in banks or government service. Graduates may prefer project manager positions as a programmer might remain stagnant in that position even after several years, especially in smaller companies which may not have a tailored career path for programmers.
Mr Tan Kai Heng, 27, who has worked as a programmer for the last one-and-a-half years, agreed some might prefer the project management route or join bigger firms due to possibly better career prospects.
To attract and retain programmers to join smaller companies or stay in the industry, "the company culture, giving employees the room to explore and create as well as good welfare all play a part", he said.
Net Profit Quest's Mr Lim said that coding could be taught in schools to cultivate students' interest early on to groom a future pipeline of software developers.
Omnitoons' Ms New added: "All it takes is for local software developers to create a product like Google or Facebook … it will then inspire an entire new generation of software developers."