Despite challenges, Russian fortune beckons the brave
SINGAPORE — To do business well with the Russians, it is essential to break into their inner circles first, overcoming language and cultural barriers.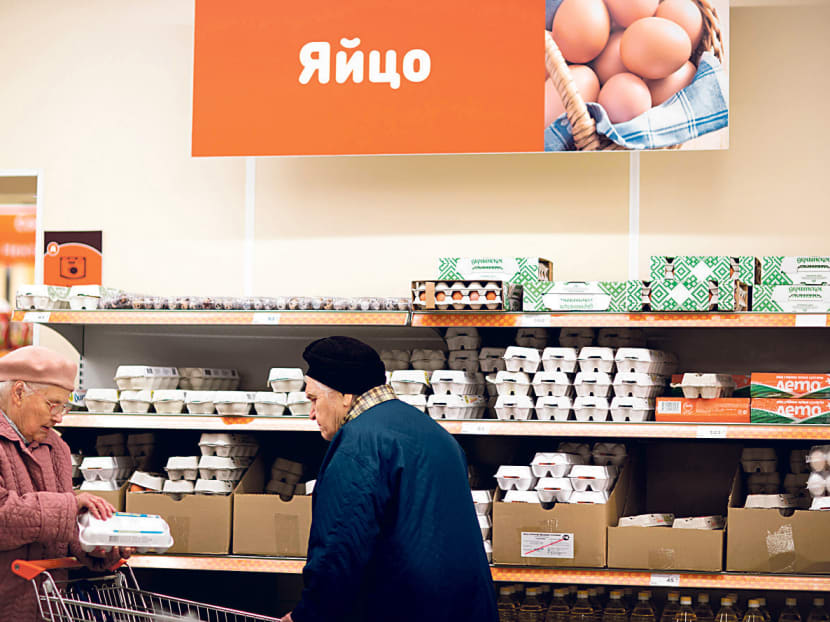 SINGAPORE — To do business well with the Russians, it is essential to break into their inner circles first, overcoming language and cultural barriers.
And Russia, the largest country in the world, often poses a huge challenge in terms of logistics for Singapore companies, which are used to operating in one of the smallest countries in the world.
These are some of the issues highlighted by Singapore companies that have entered the Russian market, but they say the rewards are rich if the challenges are surmounted.
Mr Gordon Tan, group chairman of Tanstarr, which supplies crude oil and petroleum products, said: "Doing business in Russia is completely different. They find it difficult to trust you and know you. They don't trust many people, especially if you are not from the same culture." He contrasted this with the Chinese, who will deal as long as the price is right.
"You have to learn to respect what the Russians like. They are artistic, and into music and ballet, and you have to be part of this family," he added.
Mr Sudeep Nair, executive director of Singapore-listed Food Empire Holdings, which manufactures processed food products, said: "The large geographical size of the country makes logistics difficult and time-consuming, and there are regular changes in the tax environment as it is still evolving. The country is so huge that it covers over nine time zones. So a company that knows the southern part of Russia may have no understanding or expertise of, say, the Urals or the Siberian region."
Food Empire, which is the market leader in the 3-in-1 instant coffee segment in Russia, gets around the logistics maze by working with multiple distributors in the various Russian regions.
Manpower is also a challenge. Mr Raj Vardhan, Olam's senior vice-president and regional controller for the Russian region, noted it can be challenging to find skilled manpower in the interior parts of Russia and finding expatriates to live there is difficult.
Then there are the currency fluctuations, as well as the fact that the resource-driven Russian economy is highly exposed to the vagaries of commodity prices.
Yet, Russia presents attractive opportunities to the brave, the Singapore companies said. Hit by sanctions from the West, the huge emerging market is turning east to do business and attract investments.
Foreign direct investment into Russia from Singapore totalled S$74 million as of the end of 2012, mainly in agriculture, airports, consumer products and property development, Department of Statistics data showed. This was an increase from S$54 million in 2010 and S$61 million in 2011.
International Enterprise Singapore put bilateral trade between the two countries at S$7.1 billion last year, up from S$6.1 billion in 2012. And it is set to go up further — from January to September this year, it has already amounted to S$7.4 billion.
Not many Singapore companies are currently operating in Russia, but those which have ventured into the country have done well.
For Food Empire, Russia has become its single largest market, contributing about S$150 million in annual revenue to the company.
"Doing business in Russia has never been a cakewalk but at the same time, Russia has always offered great opportunities for companies that have shown commitment. Russia offers a large consumer base with good relative purchasing power and consumers who are willing to try new products and new brands," Mr Nair said.
Olam has been buying stakes in Russian companies in the dairy and instant coffee packaging industries in the past three years, and has begun gaining a foothold. It has also acquired a grain elevation unit and is now among the top three grain exporters from Russia.
Meanwhile, Tanstarr has seen its business grow by 30 to 40 per cent since entering Russia five years ago. Mr Tan said there will be even greater opportunities in the future, as many mid-tier companies from Siberia and the Russia Far East are opening up and looking for venture partners.