Developing money-confident children
While students receive some financial education in schools, the lessons they learn at home can have an even bigger impact on whether they're financially prepared for the future. Parents can and should take specific steps to help their children learn to manage spending, saving and investing better.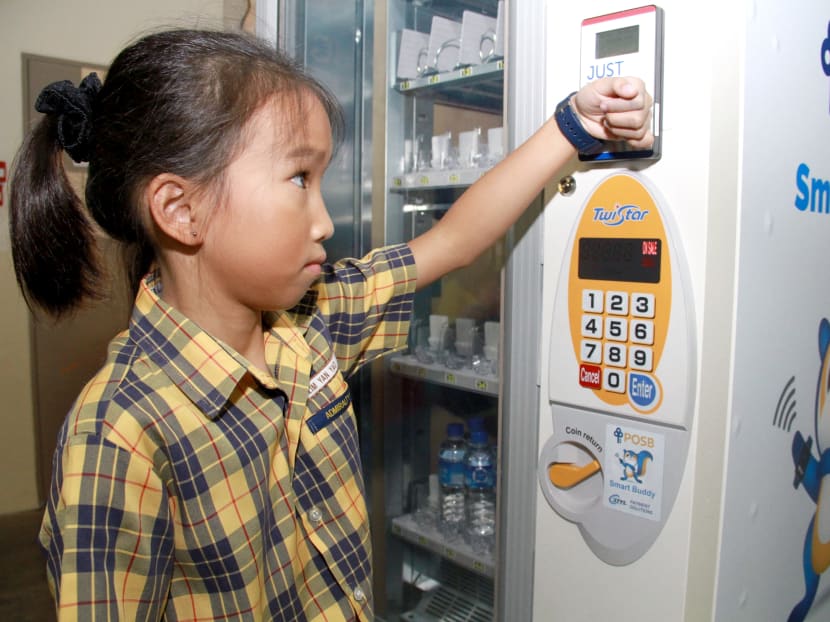 While students receive some financial education in schools, the lessons they learn at home can have an even bigger impact on whether they're financially prepared for the future. Parents can and should take specific steps to help their children learn to manage spending, saving and investing better.
How Children Learn
Singapore's Ministry of Education promotes financial literacy among students through infusing key concepts in the curriculum. Now the POSB Smart Buddy programme in primary schools will use wearable technology to teach students how to save and spend, with features such as transaction histories and savings goals. However, students need more than just lessons at school.
Indeed, research shows that parental teaching about budgeting, spending and saving is most effective in building the foundations for children's financial well-being. A key reason, as a study led by the former Corporation for Enterprise Development found, is that the foundations children build during their youth and the attitudes they develop are critical for building their success later in life.
Perhaps surprisingly, University of Kansas assistant professor Terri Friedline also found that children are developmentally capable of saving when they are as young as five or six, and their developmental gains at this age may give them the economic knowledge and behaviours they need as adults. Opening savings accounts for young children and encouraging saving at a young age can thus be quite beneficial.
Despite the importance of parents teaching their children, research by investment firms such as Shepherds Friendly in the United Kingdom and Fidelity Investments in the United States show that many parents don't discuss money with their children.
What Parents Need to Do
What parents need to do is to emphasise financial attitude development through dual-generation financial modelling for primary school students. Progressively, parents should intentionally teach practical financial skills to secondary and pre-university students and young adults.
Parents also need to emphasise that financial literacy is not just about making as much money as possible. "We're not talking about getting rich," chair of the Citi-National Institute of Education (Citi-NIE) Financial Literacy Hub Koh Noi Keng explained at a workshop at the Singapore Management University.
"We're talking instead about the right attitudes and values - for example, why should you save, how, and what will happen if you don't. We want kids to grow up understanding that we grow our money so that we can provide a comfortable lifestyle for our loved ones, protect ourselves in an emergency, and have peace of mind."
Regardless how parents teach their children, National Endowment for Financial Education president Ted Beck told the Wall Street Journal, "It's critical to allow children to make some mistakes with their money. Rather than criticising their children, parents can turn these mis-steps into teachable moments and give them the confidence needed to run their adult lives."
How to Teach Your Children
How and what parents teach varies depending on children's ages and capabilities.
When children are very young, for instance, parents can use a jar to store money so children can see the money grow and take money out when they buy something so children can see it disappear. They can also help their children to set up an imaginary store and exchange money for merchandise.
Towards the end of primary school, parents can help their children set up a bank account to store their money. By also giving children fixed amounts rather than giving them more whenever they need money, parents can help them learn to make trade-offs, stretch their money and differentiate needs from wants.
And as children start secondary school, parents can help them understand opportunity costs by letting them choose between buying items such as a game, clothes or shoes. Doing comparison shopping, reading price labels when the family shops at the store and comparing costs per unit can help them understand money better too.
Teenagers can also learn by managing their spending with money in their bank account, and even starting to invest in companies. Parents can also use appropriate examples. While secondary school students may have little interest in retirement plans, Citi-NIE's Dr Koh explained by way of example, they will happily discuss the pros and cons of various mobile phone plans.
Just as apps can help adults, so too can child-focused apps help children to learn financial skills. For younger children, Savings Spree is a personal finance tool that promotes positive financial habits by showing them the impact of the choices they make, such as buying bottled water or drinking tap water. Flocabulary has personal finance rap videos that cover topics ranging from banking and credit to investing and careers. And Bankaroo can help children plan how they'll use their money and set savings goals.
A variety of organisations here also have courses for students. Non-profit organisation Junior Achievement, for instance, helps younger children learn about money through workshops and enables secondary students to learn entrepreneurship by running their own companies. MoneyTree Singapore also runs workshops both with a multitude of schools and during holiday programmes.
Take Action
While programmes in classrooms are beneficial, parents need to do more than just leave it to schools to secure their children's financial future. Modelling good financial habits, taking advantage of teachable moments, and proactively helping children to take positive steps such as managing bank accounts can set them on track for a successful financial future.