In divorce cases, child representatives a double-edged sword, say experts
SINGAPORE — After years of shuttling between Switzerland and Singapore following her parents' divorce, eight-year-old Alexandria Shamini Joseph made headlines when she was "kidnapped" by her father back to Singapore in 2001.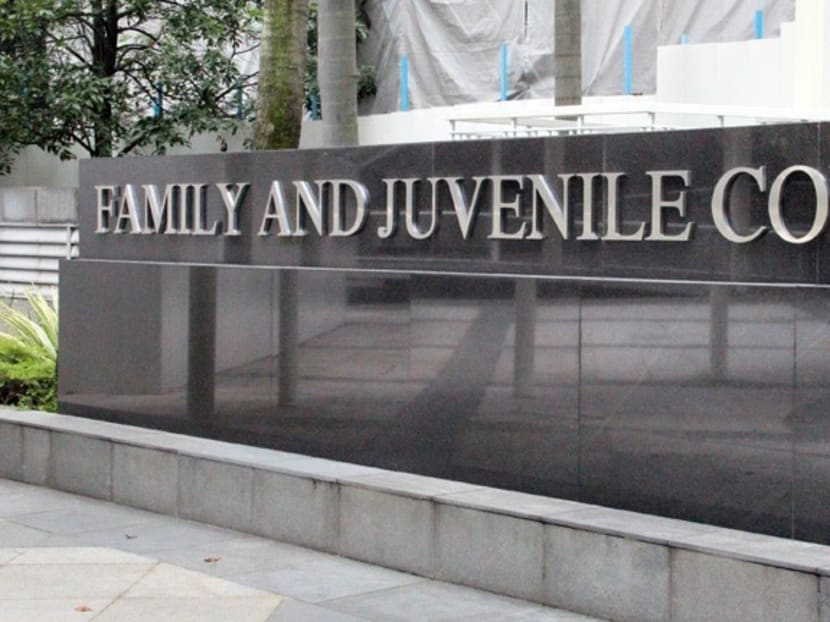 SINGAPORE — After years of shuttling between Switzerland and Singapore following her parents' divorce, eight-year-old Alexandria Shamini Joseph made headlines when she was "kidnapped" by her father back to Singapore in 2001.
Now 21, the Singapore Management University law student feels the emotional turmoil could have been avoided had custody been granted to her father, as she had requested.
Such a scenario is what the Committee for Family Justice hopes to stave off by introducing independent, third-party child representatives, who will safeguard children's welfare by representing their wishes and best interests in court in high-conflict divorce cases.
The proposal was among a slew of recommendations made by the committee earlier last month to streamline the Family Court system, improve support for families in crisis and bring children's welfare to the forefront.
Other recommendations by the committee, co-chaired by Senior Minister of State for Law and Education Indranee Rajah and Attorney-General designate V K Rajah, include setting up a new dedicated body of courts — overseen directly by the High Court — to handle all family-related cases.
While family law experts and social workers welcomed the proposal as a necessary move, they also cautioned that implementing the proposal would not be a simple process, as giving children a greater voice also risks exposing them to more conflict and emotional distress.
They also noted the need for well-trained child representatives, who can sense whether a child has been "coached" by a parent, and questioned how to determine a suitable age to be eligible for a Child Representative.
Currently, judges have to make an order for Family Court counsellors to interview children and write recommendation reports to the courts if there are grounds for concern. The Ministry of Family and Social Development also steps in in extreme cases or those involving child abuse.
Divorce rates have been on the rise, with more than 8,000 children affected every year. Family lawyer Tan Siew Kim called the proposal a double-edged sword but, at the same time, the only way forward. Family lawyer Yap Teong Liang, who sits on the committee, further argued that, without a Child Representative, the voice of a child might be buried or misrepresented by his parents.
Ms Ellen Lee, Member of Parliament for Sembawang GRC and legal consultant at Ramdas and Wong, said: "(Parents) don't appreciate the impact divorce has on children, especially if it's very acrimonious. And, therefore, there is a need to address this issue that, instead of leaving the children alone to suffer in silence, perhaps they should be given a voice."
MORE HARM THAN GOOD?
However, some are wary that parents in already highly acrimonious custody battles could leave their children open to greater risk of parental coaching and emotional manipulation.
Family lawyer Rajan Chettiar from Rajan Chettiar LLC said he had seen many cases of brainwashing by parents to sway children to their side in custody battles, making it more difficult for child representatives to accurately portray the children's wishes and best interests.
Still, while parents cannot be prevented from coaching or manipulating their children, Mr Chettiar viewed the proposal as the lesser of two evils.
"I think we really need to look at which is better: Having these services and programmes (to) ensure a child's best interest, (rather) than not having this at all and going through the normal litigation route. I think the impact on a child will be worse."
He added that, currently, a child is not involved in court proceedings and care must be taken to ensure this remains the case going forward.
In addition to family lawyers, the committee proposed additional professionals, such as social workers, psychologists and counsellors, to be considered for appointment as child representatives.
Ms Tan said child representatives would have to be perceptible enough to detect whether children have been fed stories to discredit the other parent. "You need someone who is very dedicated and equipped with proper training to 'smell' whether there is manipulation or not," she said.
Senior social worker at HELP Family Service Centre Nellie Mok said, from her experience working with single-parent families at the centre, building rapport and trust with children is necessary for them to feel safe to express their concerns and views, assuming they would want to talk to the child representatives at all.
"With play and engagement, sometimes, children are willing to share a lot of things with us. But, a lot of times, especially when the children have been in families with high conflict, (keeping silent) is their way of protecting their family," she added.
Accountant Elizabeth Tan, 24, a child of divorced parents, said: "It doesn't seem like a good idea because parents will take offence at the young child's opinions. Hearing all this in court makes it messier than it already is."
She added that children should not be put through the process if judges are going to dismiss their opinions on the grounds of them being too young.
Indeed, Ms Shamini, who has been living in Singapore with her father since 2004, said she had been certain she wanted to live with her father at the age of five, but her wishes might have been dismissed due to her age.
Nonetheless, family law experts agreed the current system does not adequately protect and advance children's welfare in divorce.
Reflecting on his experience during his divorce, Ms Shamini's father, Mr Joseph Ramanathan, welcomed changes to the family law system.
"This whole civil system takes care of money and the division of matrimonial assets very well, but children should not be considered digits," he said.