Win a car when you donate? Social enterprise online platform to 'incentivise giving'
SINGAPORE – With a few clicks of the mouse, individuals can now make a donation online, and by doing so, earn a chance at winning a brand new Mercedes-Benz CLA 180 coupe, or other cash prizes.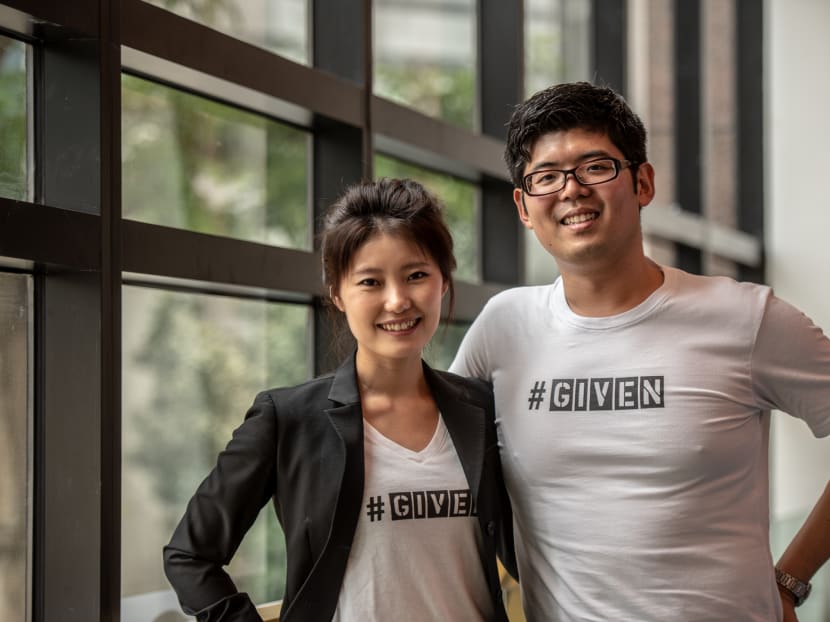 SINGAPORE – With a few clicks of the mouse, individuals can now make a donation online, and by doing so, earn a chance at winning a brand new Mercedes-Benz CLA 180 Coupe, or other cash prizes.
The social enterprise behind it – The Given Company – hopes that by providing a platform for "incentivised giving", individuals, especially the young, would be motivated to make more donations, said co-founder Charles Tan, 33, who was speaking at its website launch event on Wednesday (Aug 29).
"We don't want to judge or prescribe how people give, (or) what form giving should take. We wanted to give people a nudge, an incentive, to set them on this path of… purely altruistic giving," he said.  
In a survey of 1,845 Singaporeans commissioned by the social enterprise, they found that almost three in five Singaporeans would donate more money to charity if they stood a chance of winning something in return.
A similar proportion said they are more likely to donate if there is a more convenient way to do so, such as through online platforms.
For its inaugural draw on its website www.given.company, individuals can buy a S$20 T-shirt by Oct 31, which will earn them one entry into the lucky draw. They will also be asked to select which charity they wish to support – namely the Society for the Prevention of Cruelty to Animals, Life Community Services Society, Alzheimer's Disease Association (ADA) and The Rice Company – or nominate a charity of their choice.
This first draw will take place on Nov 2 and the prize is a brand new Mercedes-Benz CLA 180 Coupe (without Certificate of Entitlement), which Mr Tan said they got at an undisclosed "special rate" from Cycle and Carriage.
There are also three categories of consolation prizes at S$40, S$20 and S$8. The platform uses blockchain technology to conduct the lucky draw.
They are aiming to raise S$1 million from the sale of 50,000 T-shirts, and the net proceeds – after covering the costs of organising the draw, including that of the prizes – will be donated to the respective charities nominated by the donors.
In the event the platform fails to raise sufficient funds to cover the cost of the car, Mr Tan said the social enterprise will bear the cost.
As of 10pm on Wednesday, 275 T-shirts have been sold.
While The Given Company will not draw any commission or charge an administrative fee for this particular draw, they plan to charge a 5 to 10 per cent fee to cover payment processing, among other things, after a year or so, Mr Tan said.
Asked if there were concerns about the idea of having to offer incentives to get donations, he said countries such as the United States and Australia have similar online platforms for incentivised giving that have been successful.
Local charities have also been holding raffle draws offline, he noted.
But under the Common Gaming Houses (Exemption) Notification, charities and Institutions of Public Character are not allowed to promote more than one lottery a year.
As such, the social enterprise wants to help charities conduct these draws online, which Mr Tan said requires less resources, removing the need for a large number of volunteers to sell the raffle tickets, the need to tabulate the physical donations collected, among other things.
The social enterprise has yet to decide how often such draws will be held, or when the next draw could take place. They are still in talks with firms to offer prizes such as luxury cars or a condominium unit.
Mr Jeremy Khoo, head of fundraising, communications and volunteer management at ADA, said the The Given Company provided an alternative platform to raise funds.
"It's a foot in the door. (Donors) might not have known about you, but if they get to win a prize, they get interested and it introduces them to the charity… Hopefully they will (eventually) donate regularly," Mr Khoo said.
Other charities TODAY spoke to said they would wait and see before joining this platform.
Mr Alfred Tan, chief executive officer of the Singapore Children's Society, said such a platform and incentives could attract people who do not usually make donations.
On the other hand, he said, there might be some problems if existing donors start to expect prizes whenever they make a donation.
Dr Arthur Chern, group chief executive officer of the Anglican Community Services, said the costly prizes could eat into the donations received by the charities.
He also added: "I think people still give out of altruism… but (the intent) may be reduced because of these rewards."