Draft law upgrades S'pore's arsenal against foreign interference but is no panacea, say experts
SINGAPORE — Analysts said that a draft law tabled on Monday (Sept 13) to detect and counter foreign meddling in Singapore's domestic affairs was among the most comprehensive and expansive they have seen for this purpose.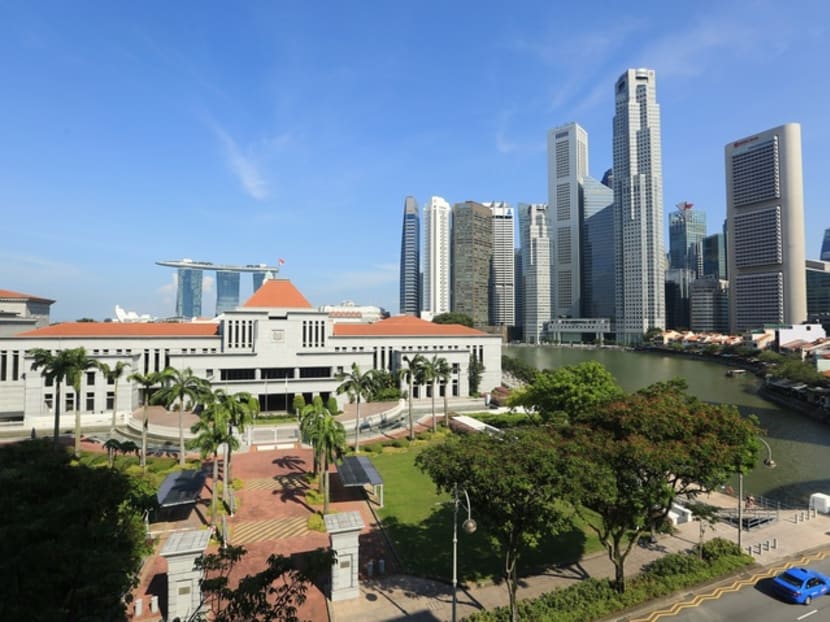 The Foreign Interference (Countermeasures) Bill was tabled in Parliament on Monday
Analysts said the draft law, while comprehensive, will not eradicate foreign influence campaigns in Singapore
They noted that some provisions in the proposed law will help weed out bots and fake accounts pushing divisive narratives
But diplomatic considerations could mean foreign state actors will go unpunished
The Government should also be transparent in explaining future applications of the law to stamp out concerns their actions were political motivated
SINGAPORE — Analysts said that a draft law tabled on Monday (Sept 13) to detect and counter foreign meddling in Singapore's domestic affairs was among the most comprehensive and expansive they have seen for this purpose.
But as with any law designed to tackle foreign interference, there are inevitably limitations and legislation alone will not completely stamp out these threats, the national security and political experts told TODAY.
"There is no fool-proof method to root out foreign influence campaigns in Singapore," said political observer Eugene Tan, an associate professor of law at the Singapore Management University.
Instead, the draft legislation "seeks to ensure that we have the cutting-edge laws that will deal with hostile information campaigns and local proxies of foreign state actors", he said.
In a statement on Monday, the Ministry of Home Affairs (MHA) had said that the proposed Foreign Interference (Countermeasures) Act (Fica) will "help ensure that Singaporeans retain the freedom to decide how we should govern our country and live our lives".
It will give the Government greater levers to detect and counter hostile meddling in Singapore's affairs through online means or via proxies.
Still, the experts suggested that the publication of the draft of the new law could be used to the advantage of foreign actors who may pose a threat to Singapore.
These actors may seek to get around the law by using new ways to launch hostile information campaigns to manipulate public opinion or harm the nation's interest.
"No determined foreign state actor with a malevolent intent will stop their plans because of the law," said Assoc Prof Tan. "In fact, they will raise their game and ensure that they escape from the clutches of the law. The law is only one prong of the overall effort."
The Bill is set to be debated by Members of Parliament at the next parliamentary sitting.
'COMPREHENSIVE'
The proposed law has two main prongs: Tackling online hostile information campaigns and dealing with local proxies or agents used by foreign actors.
It would grant the Government powers to obtain information to investigate whether online chatter or posts are being driven by covert sponsors with bad intentions. Such activities would be criminalised by the law.
Research fellow Muhammad Faizal Abdul Rahman from the Centre of Excellence for National Security (Cens) at the S Rajaratnam School of International Studies (RSIS) said it is important to determine whether there is underlying malicious intent.
This is because, with intent, countries can tell apart innocent discourse by citizens and foreign actors exploiting domestic weaknesses, he said.
At the same time, Fica expands the scope of the existing Political Donations Act, which imposes restrictions on politicians and other groups of people susceptible to becoming proxies for foreign state actors.
Assoc Prof Tan said: "Fica may well be the most comprehensive legislation in any jurisdiction to deal with foreign interference."
He said that laws overseas targeting foreign interference tend to cover only either prong, but not both.
Australia's Foreign Influence Transparency Scheme, for example, requires individuals or entities to register if they are conducting lobbying, communications activities, or making payments on behalf of a foreign political organisation or someone related to a foreign government.
Meanwhile, Germany's Network Enforcement Act, which was adopted in 2017 as a means to combat online hate speech and fake news, can be used to some extent to stem foreign interference on social media platforms by requiring them to remove illegal content.
BOTS, TROLL FARMS
A growing number of hostile information campaigns around the world is being conducted using bots or via setting up so-called troll farms in a third-party country, both of which make detection and attribution difficult.
One provision under Fica allows the Minister of Home Affairs to issue a Technical Assistance Direction, which compels social media companies to disclose information to the authorities so they can determine if the activity was done by or on behalf of a foreign principal.
Social media companies have the tools to identify coordinated inauthentic behaviour, said Mr Muhammad Faizal.
Twitter, for instance, last year published an archive of tens of thousands of accounts that were part of networks behind information campaigns that the social media company said were linked to China, Russia and Turkey.
Coordinated information operations like these may well have been conducted before to meddle in Singapore's domestic affairs.
When new laws against foreign interference were mooted in 2019, then Senior Minister of State for Law Edwin Tong said the Government noticed a spike in anonymous "avatar" accounts posting comments on social media after disputes between Malaysia and Singapore broke out.
Maritime and airspace disputes between the two countries had hogged headlines at the time, though Mr Tong noted then that the identity of the account owners and whether foreign actors were coordinating them remained unclear.
If the Singapore Government finds accounts that seem to be pushing divisive content, for example, it could request information from social media companies under Fica to find out if these accounts are genuine, Mr Muhammad Faizal said.
Mr Benjamin Ang, senior fellow and deputy head of Cens at RSIS, noted that countries do not have to worry only about hostile information campaigns coming from state actors.
"On social media, you don't need the resources of a state to launch a campaign to further your agenda," said Mr Ang, who leads the cyber and homeland defence programme at Cens.
"A business interest that is trying to avoid regulation, a political interest group that is campaigning internationally for certain rights, or a religious extremist group that is campaigning against those rights could all start hostile info campaigns."
NOT WITHOUT LIMITATIONS
Yet, even if Fica is passed, the tools the Government will have at its disposal can only stop a particular threat from proliferating but not foreign actors from mounting new threats, Mr Muhammad Faizal said.
New bots can be used to push new narratives seeking to divide Singapore's society. The foreign actors behind these campaigns will also likely go unpunished, or at least they will not be directly punished, he said.
Firstly, it is difficult to be sure that a state is indeed sponsoring these attacks even though there could be hints or evidence that point to certain states.
Secondly, if the Government finds information that the interference was caused by another state, it can be diplomatically problematic to accuse the state publicly.
"If we want to name the country, we might end up angering the citizens of the country which we may have close relations with. So, when it comes to foreign interference, it's like a shadow battle between security agencies of two different states," he said.
Instead, governments sometimes opt to convey their displeasure to offending states via diplomatic channels or economic restrictions to protect bilateral relations, Mr Muhammad Faizal added.
FOREIGN INTERFERENCE OR POLITICAL MOTIVATION?
While the experts believed that the proposed law will be useful to deploy against foreign interference, they said its most effective use may be to serve as a deterrent to such interference.
One issue the experts highlighted is that each time the law is applied, Singapore citizens could raise concerns that the use of the law was politically motivated.
Mr Ang said that whenever the law succeeds in identifying and stopping bots and trolls, information should be shared with the public — subject to security concerns — to allay such fears.
This is even though the draft laws dictate that appeals will not be heard in open court because sensitive information might be divulged.
"The law is best used sparingly and transparently, backed by strong evidence, because any public perception that it is being used for political reasons can itself be exploited by entities to cause hostility," he said.
Political scientist Bilveer Singh from the National University of Singapore, however, believes that having the offences enshrined in the legal system means that there will be clear boundaries defining what the Government deems foreign interference.
"They are putting out the signs to say: 'Thou shalt not interfere in our country'," he said. "What they are doing is due diligence."