Driver found guilty of causing the death of motorcyclist's fiancee while changing lanes
SINGAPORE — He claimed during his trial that the motorcycle was in his blind spot or was too far away to be perceived as a hazard.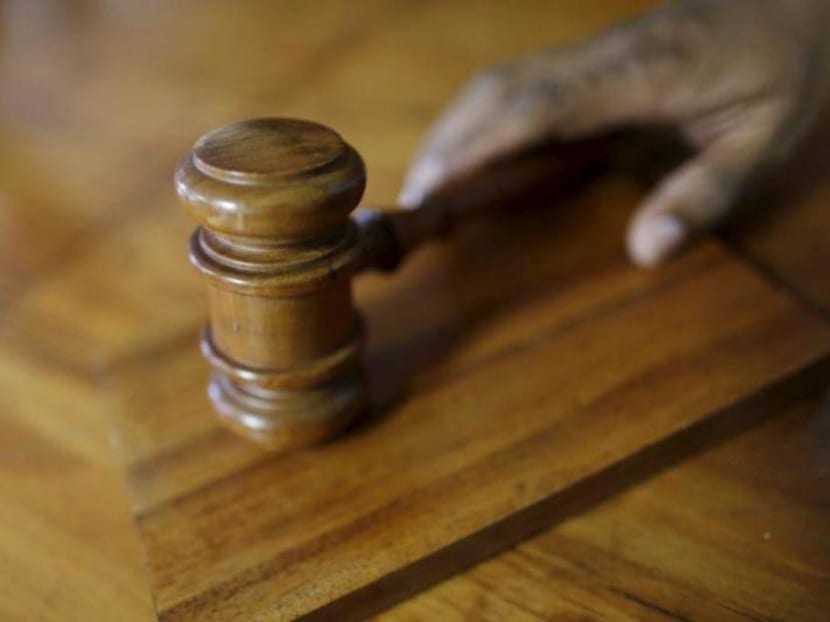 SINGAPORE — He claimed during his trial that the motorcycle was in his blind spot or was too far away to be perceived as a hazard.
But on Wednesday (Oct 23), Alexander Yap Jun Liang's defences were rejected in a district court. The 38-year-old was found guilty of two charges of grievously injuring the motorcyclist, Mr Mohammad Naseer Abdul Rahman, and causing the death of Mr Naseer's fiancee.
Ms Zuraini Zulkifli, 37, was riding pillion when the collision between Mr Naseer's motorcycle and Yap's car occurred on Dec 20, 2016.
She died from her injuries the next day in Khoo Teck Puat Hospital, while Mr Naseer suffered several fractures and was given about two months' medical leave.
At about 7.45am on that day, Yap had been driving along Sembawang Road in the direction of Upper Thomson Road when he decided to overtake a lorry.
After doing so, he began going back into the right-most lane that he was originally in. That was when he collided into the motorcycle, which was travelling behind Yap between the two lanes on the dotted lines.
Yap disputed that he had failed to keep a proper lookout when changing lanes and that this failure caused the collision. Among the points he raised during the trial was that Mr Naseer had been speeding.
Mr Naseer, who is now 41 years old, testified that all he could remember was "going straight" and that the road in front of him was "empty".
The lorry driver, Mr Neo Cheng Yong, gave evidence that he first saw the motorcycle after Yap overtook him from the left.
Mr Neo also said that he wanted to sound his horn to warn Mr Naseer when Yap was changing lanes, as the motorcycle was "quite near" behind Yap's car. However, he was too late.
Deputy Public Prosecutor (DPP) Mansoor Amir said that this gelled with what Mr Naseer remembered.
Mr Neo also testified that Yap had changed lanes without signalling, though Yap claimed that he did.
Meanwhile, Yap told the court that when he decided to change lanes, he was "not very sure" whether he saw the motorcycle but assessed that it was safe to make the lane change.
However, the prosecution pointed out that "any reasonable driver" would have realised that was not the case, given how close behind the motorcycle was then.
Under cross-examination, Yap agreed that he would have seen Mr Naseer approaching from his rear if he kept a proper lookout using his right view mirror.
As for Yap's allegation that Mr Naseer was riding at 85 km/h when the accident occurred, beyond the speed limit of 70 km/h, DPP Mansoor said that there was insufficient evidence to determine the exact speed before the collision.
In any case, the prosecutor added that Yap could not escape liability for the collision by pointing out other contributing causes like the alleged speeding.
Yap will return to court on Nov 12 to be sentenced.
For causing death by a negligent act not amounting to culpable homicide, he could be jailed for up to two years, fined or both. A similar punishment applies to causing grievous hurt by a negligent act.