Drunk taxi driver with poor driving history fell asleep at wheel, fled after colliding with car on SLE
SINGAPORE — When Lim Chee Yong was drink-driving along the Seletar Expressway (SLE) close to midnight, he dozed off at the wheel and suddenly swerved to the left.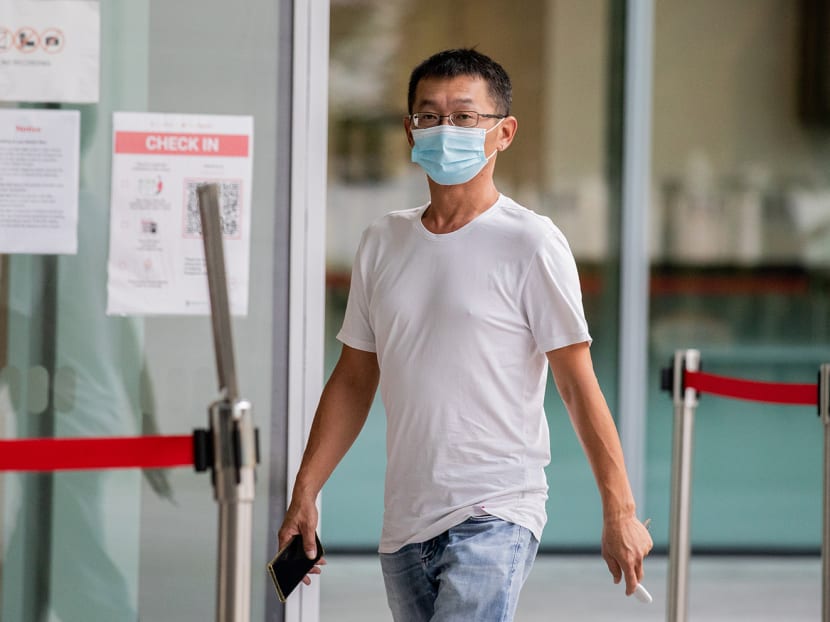 Lim Chee Yong had been previously convicted five times for driving offences, such as speeding and driving while under a ban
The taxi driver then committed a hit-and-run in 2020 after going behind the wheel while drunk
He will be sentenced in March
SINGAPORE — When Lim Chee Yong was drink-driving along the Seletar Expressway (SLE) close to midnight, he dozed off at the wheel and suddenly swerved to the left.
The taxi driver collided with another car, which spun and skidded into the road centre divider. He then eventually fled the scene despite being stopped by a third driver.
Lim, 45, returned to court on Tuesday (Feb 15) to be sentenced. However, District Judge Carol Ling adjourned the matter after he said that he wanted a deferment to celebrate his son's birthday next month and settle some personal affairs.
Lim pleaded guilty earlier this year to one count each of dangerous driving causing hurt to a 36-year-old victim and failing to render assistance after an accident.
A third charge of not stopping during an accident will be taken into consideration for sentencing on March 9. He was not charged with drink-driving.
The court heard that before the accident on April 6, 2020, Lim had been convicted of driving offences on five occasions since 1998, including travelling in excess of the speed limit by more than 60km/h. In 2013, he was also convicted of driving while under disqualification.
This means that he is liable for an enhanced punishment for his most recent offences. District Judge Ling said that she was "minded to impose a custodial term".
On the evening of the accident, Lim was driving home and travelling along the SLE towards the Central Expressway on the first lane with his headlights and taillights switched off.
When he fell asleep at the wheel, he swerved left into the second lane, where the victim's car was, and collided into the rear of the car. He was driving at a speed of above 94km/h at the time.
The victim's car spun, skidded and crashed into the centre divider, before skidding back across all three lanes of the expressway. It finally came to a stop at the left road shoulder, against the flow of traffic.
Lim did not stop and drove away.
A third driver who had witnessed the accident then chased him, managing to cut into his lane and forcing him to stop.
When the witness told Lim what had happened and asked if he was trying to run away, Lim appeared to be in a daze and claimed that he did not hit any car. He was also drunk and reeked strongly of alcohol.
The witness then asked Lim to switch off his engine and get out of his taxi, before showing him the taxi's damaged front bumper.
The pair also walked to the expressway shoulder where the witness pointed out the victim's car and asked Lim to help. However, Lim continued insisting that he had not hit any car.
They eventually walked back to their vehicles. When the witness was calling the police, Lim got back into his taxi and drove away again, escaping despite the witness's attempts to stop him.
The victim sought treatment at a clinic and was issued five days' medical leave. The accident had left his car with dents, cracks and scratches, which he repaired to the tune of about S$17,000.
Video footage of the accident was captured on the witness's in-car camera. Another witness also called the police after seeing Lim drive into a car park along Sumang Walk in Punggol, where he lived.
As a repeat offender, Lim could be jailed for up to four years or fined up to S$20,000, or given both penalties, for dangerous driving causing hurt. Those convicted can also be disqualified for holding or obtaining a driving licence.