EDB spearheads scheme to groom Singaporeans for leadership roles
SINGAPORE – Companies can look forward to targeted assistance to help them groom a core group of Singaporeans to take on leadership roles in their organisation.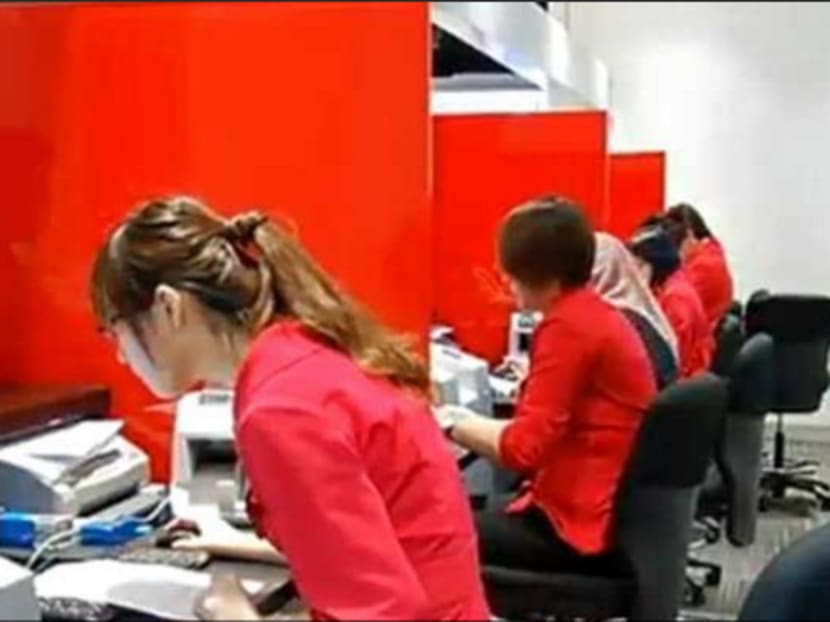 SINGAPORE – Companies can look forward to targeted assistance to help them groom a core group of Singaporeans to take on leadership roles in their organisation.
The Economic Development Board (EDB) will be driving the Leadership Development scheme, which is part of the SkillsFuture initiative.
As more companies in Singapore grow and venture overseas, the Economic Development Board is looking to strengthen the pipeline of Singaporeans who are able to take on leadership roles and responsibilities. For a start, the focus will be in key growth sectors, such as financial services, applied health sciences, hospitality and retail.
Responding to queries from Channel NewsAsia, an EDB spokesperson said it will work with companies to "design and enhance developmental opportunities for high-potential talent across all levels". These may include working with companies to incorporate mentorship, coaching, job rotations or overseas assignments in their programmes.
The EDB also did not rule out funding support, saying that it will "assess what is necessary" to enable companies to develop its pipeline of Singaporean leaders.
The EDB has already started working with companies which are recognised "people developers" in the industries EDB oversees. These companies typically have critical global/regional presence in Singapore, in-house talent and leadership development programmes.
The EDB is in discussion with these companies to either scale or enhance the developmental features of these programmes, for example, incorporating mentorship elements, cross-functional rotations or milestone overseas assignments for Singaporeans to align with their business and talent strategies.
To ensure the robust delivery of these programmes, the EDB can also support the companies in developing the requisite in-house strategic HR capabilities," added the spokesperson.
Some employers said such support is especially helpful in industries where it is harder to attract locals.
Ms Chee Nian Tze, Group General Manager of Human Resources at Robinsons & RSH Ltd, said: "Any kind of assistance, whether it's financial, whether in terms of capabilities enhancement and whether it's in terms of opportunities that the government can help to provide."
The company already has a Management Trainee Programme where staff with high potential could be sent to one of the company's overseas retail branches.
Retail chain Robinsons is also one of the first few companies to commit to the Earn and Learn Programme. For a start, it plans to recruit 10 fresh polytechnic and ITE graduates under the scheme. Trainees will be exposed to the full spectrum of retail operations."
The Earn and Learn Programme helps fresh polytechnic and ITE graduates get a head-start in their careers and addresses manpower shortages in growth industries. It is hoped that the structured career development programme will compel people to stay and grow within the sector.
Ms Chee added: "Lots of people will think that retail is a sector where only a sales job is available. Actually the retail industry offers a full suite of career opportunities, not just at the selling floor. There's also merchandising, visual merchandising, right up to finance, HR, marketing, the whole suite of management career.
"We have very detailed coaching syllabus and programmes for any of our new recruits. So this is also no different, except we catch them when they are still young and hopefully they will be able to have the right mindset, even before they start the real job."
Smaller companies which traditionally find it harder to groom their employees will get help from a pool of SkillsFuture mentors. These mentors will help SMEs implement measures to deepen the skills of their workforce and help their supervisors and managers develop their coaching skills. Mentors will also provide feedback to the employer and trainee in this learning process.
SPRING Singapore will start deploying these mentors, with industry-specific expertise, from the third quarter of this year.
Mr Kurt Wee, President of the Association of Small and Medium Enterprises, said: "You are talking about bringing in advanced craftsmen or industry specialists, whether locally or overseas, to mentor the workforce. It may not even be one company, it may be five companies at a time and sharing one resource or one expert mentor that can really deepen the skills of the person.
"We're talking about career deepening, we're not talking about general management. There are lots of general management courses. These are very specific industry-related expertise, and it will form a resource that SMEs can draw from externally for their internal training needs."
The pool of mentors will be built up over the next two years to 200, serving SMEs in key sectors. CHANNEL NEWSASIA