Educator jailed for punching man after spat over racist remarks
SINGAPORE — A verbal dispute involving racist remarks after an Oktoberfest event in 2017 led to a punch in the face so hard that the victim required reconstructive surgery on his eye socket.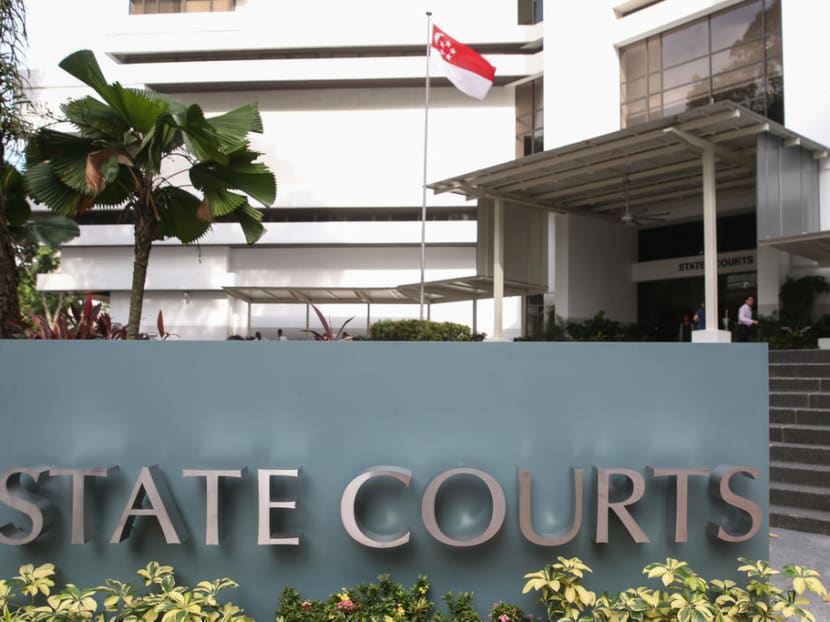 SINGAPORE — A verbal dispute involving racist remarks after an Oktoberfest event in 2017 led to a punch in the face so hard that the victim required reconstructive surgery on his eye socket.
For his violent act, William Samuel Pettijohn, a 31-year-old American, was found guilty of a single charge of causing grievous hurt following a three-day trial.
The victim, Mr Arora Neil Kant, testified in court that as a result of the punch, he has lost sensation in parts of his face, suffers from peripheral double vision, and still has occasional flashbacks of the assault.
Pettijohn was sentenced to one year and eight months' jail on Tuesday (Sept 3). He was also ordered to pay S$1,000 in compensation to Mr Kant.
Pettijohn's lawyer, Mr Haziq Ika, told the court that his client will be appealing against the conviction and sentence. He remains out on bail of S$20,000.
The lawyer also said Pettijohn is still serving his contract as an education technology coach with Chatsworth International School.
'DON'T TOUCH ME, YOU INDIAN'
The incident took place in the wee hours of Sept 24, 2017. 
Pettijohn, Mr Kant and their separate groups of friends left the Swiss Club — a country club in Bukit Timah — at the end of the German beer event.
They were queuing for a taxi outside the club when Mr Kant and his friend overheard Pettijohn saying something to another man who was not part of Mr Kant's group.
During the trial, the prosecution's five witnesses — including Mr Kant, his wife and their friends — gave their accounts of what they heard Pettijohn say that night.
While their versions differed slightly, Pettijohn's remarks were to the effect of: "Don't touch me, you Indian… you may be allowed to queue like that in your country but you can't… like that here."
Mr Kant and his friend then scolded Pettijohn for the racist remarks. When they began arguing, security guards separated the two groups and removed Pettijohn and his friend from the area.
Mr Kant and his group walked down the main road to take a private-hire car. At that point, Mr Kant's friend suddenly fell to the ground.
Thinking he had been pushed by either Pettijohn or his friend, who had been approaching them, Mr Kant held on to the bottom of Pettijohn's rolled-up sleeves to prevent him from hurting anyone else.
However, Pettijohn broke free, pulled his arm back and punched Mr Kant in the face with his fist. Mr Kant lost consciousness and Pettijohn fled.
OFFENDER CLAIMS HE ACTED IN SELF-DEFENCE
Pettijohn did not deny punching Mr Kant along the road, but claimed he was acting in self-defence. 
He said he struck his victim only to get him to release his grip on his sleeves. 
Pettijohn also claimed that during the earlier argument at the taxi stand, Mr Kant's friend struck him in the face. He also said that his own friend remarked: "Settle down, this isn't India."
However, prosecutors argued that even if Pettijohn was struck at the taxi stand, the amount of force and its effect was "grossly exaggerated".
During cross-examination, Pettijohn said that he only sustained redness and swelling and did not feel pain beyond that. He agreed that he did not require medical attention.
None of the prosecution witnesses saw the alleged punch too, and neither did Pettijohn's lawyer put to Mr Kant during the trial that his friend had punched Pettijohn.
'REMARKABLE INJURIES' FROM A SINGLE PUNCH: JUDGE 
On Tuesday, District Judge Mathew Joseph told the court that the case "sets out a stark reminder and warning that racist remarks and intoxicated persons are likely to be a volatile and dangerous mix, and will inevitably have dire consequences for those involved".
"What I find quite astonishing is that your single punch had inflicted such remarkable injuries… I find that very disturbing," the judge told Pettijohn.
He also found "no genuine expression of remorse" on Pettijohn's part, telling him that he "even attempted to lay the blame on the victim".
For causing grievous hurt, Pettijohn could have been jailed for up to 10 years, and fined or caned.