Elderly living alone more likely to die prematurely: Study
SINGAPORE — Those who live alone has a 70 per cent higher risk of dying prematurely as compared to those who lived with others, a study led by a National University of Singapore professor has found.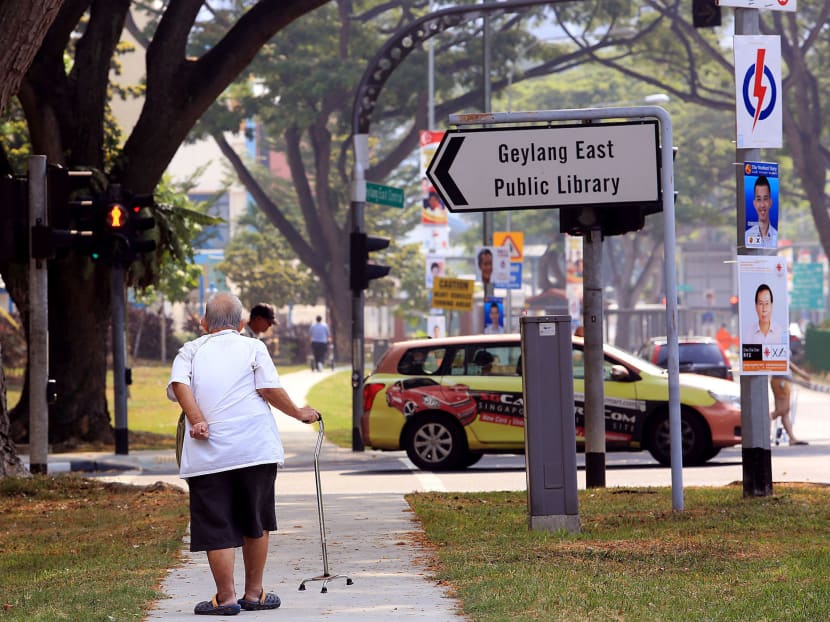 SINGAPORE — Older people in Singapore who live alone, both men and women, have a higher chance of dying prematurely, with those living in one- to three-room flats at a higher risk compared to those who live in bigger housing types on their own.
These were the findings of an eight-year study, part of the Singapore Longitudinal Ageing Studies series, which looked into the ageing and health of older Singaporeans. 
Men and women who lived alone had a 70-per cent higher risk of dying prematurely compared to their peers, the study found. And the death rate among men who lived alone was 2.8 times higher than their peers who lived with others. Correspondingly, the rate was 1.2 times higher for women. Those who lived alone were two times likelier to feel lonely and have depressive symptoms.
Data from 2,553 Chinese participants aged 55 and above were analysed from 2003 to 2011. A total of 189 of the participants lived alone. There were follow-ups for an average of three years per person, and during the research period, 227 participants died. 
This is the first such study to be done in Singapore and Asia (excluding Japan) on living alone and death risk. Other studies of the same nature, typically in Western nations, have sometimes yielded different results depending on the country and factors affecting risk of death. 
For the Singapore study, it was more representative of the Chinese because the number of voluntary participants from other races were not sufficient. Associate Professor Ng Tze-Pin, from the National University of Singapore's psychological medicine department, who led the study, said: "There were only about 100 Malays in the study cohort, and about 90 Indians. And from the 100 Malays, there were just five of them living alone, so no matter how we analyse the data ... it will still represent the Chinese more than other races." 
Assoc Prof Ng said more could be done to improve the coordination and effectiveness of social care and health services for this vulnerable group. "We do pay attention to elders living alone, and yet we are seeing that (they) are more likely to die early," he noted, adding that the finding may help agencies target individuals in society to make their services more efficient.
Some variables considered in the study included the participant's living arrangement, housing type, medical condition, depression symptoms, and independence in performing daily activities. 
Although the researchers did not have more information about the participants' chronic diseases and various medical complications, they deduced that older persons may develop severe illness due to poor treatment, care and support, which is mainly due to the lack or loss of a spouse, especially among men. 
The Singapore Department of Statistics shows that there is an increasing number of older Singaporeans living alone. There were 35,000 elders living alone in 2012, with the numbers projected to rise to 83,000 by 2030.
The Singapore Longitudinal Ageing Studies aims to investigate the psychosocial, lifestyle, behavioural, biomedical and healthcare factors of ageing among the population, in order to generate research information to promote healthy ageing, and to guide clinical practices in caring for the aged.