Ex-NIE trainee teacher jailed for sexually exploiting Sec 3 student who spent nights at his home
SINGAPORE — After completing his training programme at a secondary school, a trainee teacher started giving his former student private lessons before sexually exploiting her.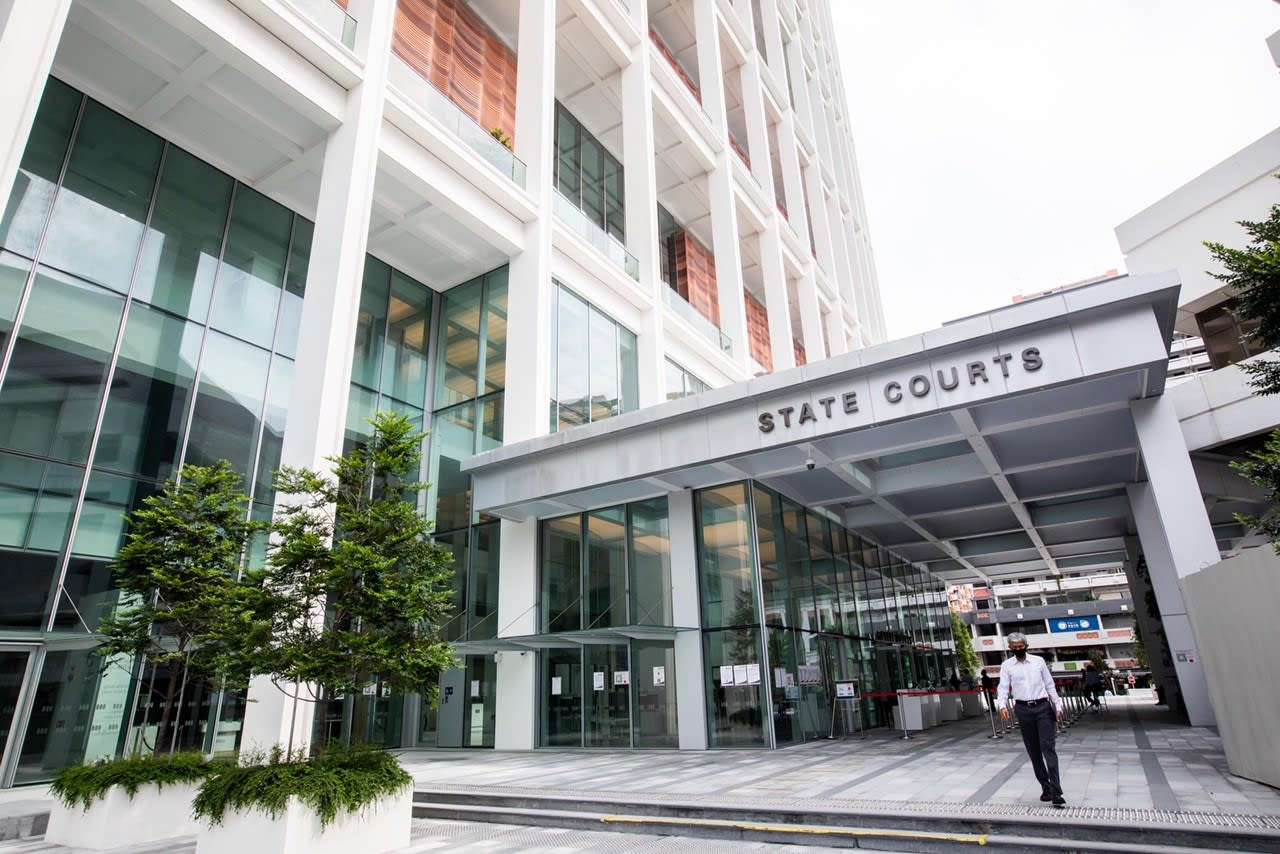 A trainee teacher from the National Institute of Education was attached to a secondary school in 2019
When he completed his training programme, he began giving private lessons to a former student
They got into a relationship when she was 15 and she would stay overnight at his home
Her mother grew suspicious when she was not home one morning
SINGAPORE — After completing his training programme at a secondary school, a trainee teacher started giving his former student private lessons before sexually exploiting her.
The 15-year-old girl snuck out of her home several nights every week to spend time with him in his bedroom where they engaged in various sexual acts.
He later admitted to the authorities that he knew their relationship was "wrong on many levels", that he saw it as "temporary" with an expiration date, and that it would not be right to leave his then-girlfriend for the teenager.
On Tuesday (Jan 18), the 27-year-old man was jailed for a year and four months. He has since lost his job as a trainee teacher at the National Institute of Education (NIE) and now works as a private-hire driver.
The Singaporean pleaded guilty to two counts of committing an indecent act with a young person, with two other charges taken into consideration for sentencing.
He and the school he was attached to cannot be named due to a court order to protect his victim's identity. 
The court heard that he taught at the victim's school between February and November 2019 as part of his NIE training programme. He was assigned to teach the girl's class in one subject.
The girl and her schoolmates, who were in Secondary 3, consulted him on another subject.
He exchanged contact details with the victim during one of these consultation sessions.
The pair began contacting each other more frequently and she confided in him about the issues she faced in school, including her worries about the future. They soon began speaking every day about their personal lives.
By the time he had completed his training and was no longer teaching at her school, he offered to be her tutor. Her parents gave their permission and he began giving her private lessons weekly.
These lessons were initially held in her home, but he and the girl then agreed to have the lessons at his home instead.
SPENT NIGHTS AT ACCUSED'S HOME
The court heard that the pair "developed a liking for each other". In December 2019, she began to wait for her family to go to bed before sneaking out of her home to spend the night at his.
In their time together, they would watch movies, play games, cuddle and sleep in his bedroom. On at least 10 occasions, they engaged in intimate activities such as kissing.
She would remain there until about 4am before he booked a private-hire car to take her home.
On Feb 13, 2020, the girl's mother woke up at about 6.15am and found the victim missing.
She tried to call her on her mobile phone but could not reach her. 
Feeling that something was amiss, the mother contacted the tutor to ask about her daughter's whereabouts. He ignored the messages and only responded after the girl had left his home around 7am, feigning ignorance and asking her mother if she needed him to check on her.
When the girl returned home, she kept silent about where she had been. She eventually revealed to her aunt that she liked her tutor.
The aunt revealed this to the girl's mother who decided to make a police report on Feb 16, 2020. 
ACCUSED ADMITTED THE GIRL WAS TOO YOUNG TO MAKE SOUND DECISIONS
Deputy Public Prosecutor Colin Ng asked for the sentence imposed, noting: "As the victim's teacher, the accused was supposed to play the role of the nurturer and educator. Instead, he exerted a morally corrupting influence on the victim by entering into an illicit romantic relationship with (her)".
The accused had also admitted that he was aware she was 15 years old and that she was "too young to make sound decisions about certain things".
In mitigation, his lawyer James Ow Yong said that he had "significantly assisted" in the girl's studies while he was still teaching her in school.
He is "deeply remorseful for his poor choices", the lawyer added, urging the court to see that there was no predatory conduct, coercion or manipulation.
He had grown up in a dysfunctional family himself, which brought about their own issues, and he developed depression and suicidal thoughts during his own secondary school years. His communications with his teacher then went beyond the typical teacher-student relationship, Mr Ow Yong said.
A private psychiatrist who examined him gave an opinion that he is emotionally stunted, the defence counsel added.
For committing an indecent act with a young person, he could have been jailed for up to five years or fined up to S$10,000, or punished with both.