Ex-NTUC FairPrice team leader jailed for conspiring to take S$523,000 in bribes from fish suppliers
SINGAPORE — A former team leader at NTUC FairPrice was jailed on Monday (April 10) for conspiring with a senior team leader to take bribes from fish suppliers over eight years.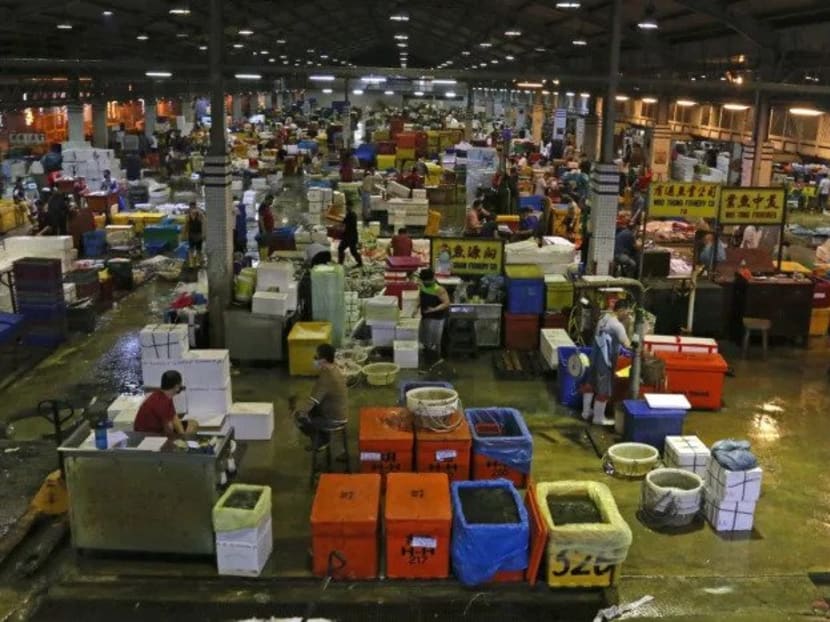 SINGAPORE — A former team leader at NTUC FairPrice was jailed on Monday (April 10) for conspiring with a senior team leader to take bribes from fish suppliers over eight years.
See Hock Lam, 70, was sentenced to three years and two months' jail, and given a penalty of S$261,500. 
If he cannot pay the penalty, he will have to serve another 523 days' jail in default.
See pleaded guilty to 10 charges of abetment by conspiracy to obtain gratification. Another 21 charges were taken into consideration.
The court heard that See began working for NTUC FairPrice in 1997. According to the prosecution, NTUC FairPrice is part of the consumer co-operative of the National Trade Union Congress and is Singapore's largest supermarket chain. 
"It is a social enterprise with the mission to moderate the cost of living in Singapore by providing affordable groceries for all," said the prosecutor.
See reported to his co-accused, Lim Kian Kok, also known as Andrew.
Lim was a senior team leader from 2013 and oversaw NTUC FairPrice's night-buying operations at Jurong Fishery Port.
He was tasked with buying fresh fish and seafood from suppliers in accordance with NTUC FairPrice's consolidated standing order, detailing the types and quantities of fish and seafood required by all outlets for the day.
Lim was one of two senior team leaders who acted in this capacity, and had the discretion to determine which supplier to buy from and how much to buy.
Prices were already pre-determined between NTUC and the suppliers, so Lim was to make purchases based on the suppliers' service quality and quantity of the fish available.
If suppliers had an oversupply and offered to sell their goods at cheaper prices to clear their excess supply, Lim had the discretion to buy the goods in a practice known as spot-buying.
LIM APPROACHES SEE
After Lim was promoted to senior team leader, he approached See and asked if he wanted to make money. Lim said he intended to ask suppliers at Jurong Fishery Port for money in exchange for buying more fish from them and asked See to join him.
He did this so that See would support him in obtaining payments from the suppliers See was more familiar with and not complain to NTUC FairPrice.
As See had a gambling habit and wanted to earn money, he agreed and the pair agreed to split the money equally.
From 2013 to 2020, the two Singaporeans obtained money from four suppliers of wholesale fish and seafood, knowing that the suppliers wanted to forge good relationship with Lim given his responsibilities as a buyer for NTUC FairPrice.
They obtained at least S$523,000 in total that they split between themselves.
In return, the pair ordered larger quantities of fish and seafood from those suppliers.
The Corrupt Practices Investigation Bureau caught wind of the case and Lim surrendered S$180,000 to the bureau in October 2020 after investigations commenced.
Lim resigned around this time and most of the others involved in the corruption were charged. 
Lim was sentenced in March to four years and five months' jail and a penalty of nearly S$290,000.
FairPrice Group (FPG) said in a statement on Monday evening that it has zero tolerance for any behaviour that violates its code of conduct.
"The FPG code of conduct lays down principles of personal and professional conduct and we require all our employees to hold themselves to these standards."
The group added that it has also conducted thorough reviews of its procurement processes since this incident, and implemented actions to strengthen controls and governance where needed. CNA