Exhibition on possible climate change consequences to be held on Orchard Road
SINGAPORE — To show Singaporeans and visitors the possible consequences of climate change, the World Wide Fund for Nature's (WWF) Earth Hour will be putting up an exhibition of mock-ups of how daily life could be disrupted.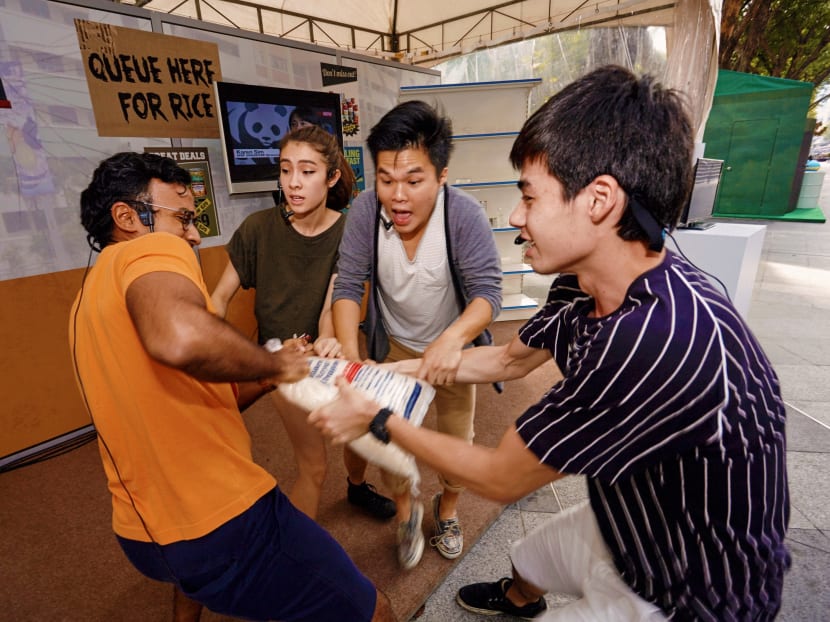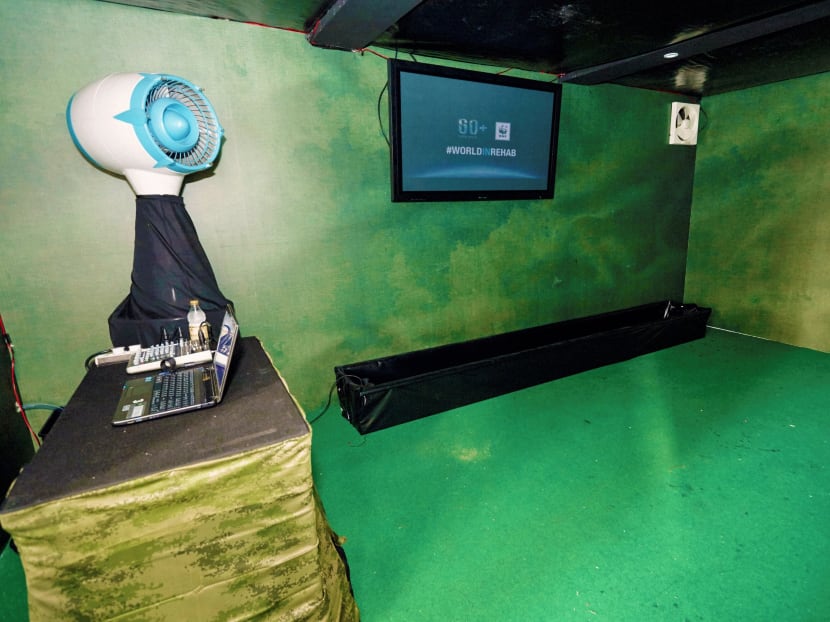 SINGAPORE — For a glimpse of how climate change can disrupt daily life, this year's World Wide Fund for Nature's (WWF) Earth Hour will have an exhibition of mock-ups, including one of a HDB flat grappling with a heatwave.
The "Climate Change Trail", outside ION Orchard, will transport visitors to an alternate Singapore affected by climate change and extreme weather conditions. It will be opened to the public from March 13 to March 28,
The trail will feature three distinct scenarios unique to the Singapore context. The first scenario, a HDB flat facing an uncomfortable heatwave, reflects the increasing temperature extremes seen around the Asian region.
To signify the reduced food production of major food crops worldwide due to unpredictable weather, there will be a scenario of a supermarket grappling with a food shortage and increased prices.
The last scenario features a disaster caused by extreme rainfall and flooding, which are related to rising sea levels.
The three scenarios are each built into compact rooms in front of ION Orchard, and have a variety of actors and props, such as smoke and sandbags, to make the exhibition more impactful.
Besides the main event at ION Orchard, there will also be independent satellite events and activities held by several grassroots communities in areas such as West Coast Community, North West Community Development Council and Hong Kah.
These events are aimed at teaching residents how they can make a difference in the battle against climate change.
Apart from these activities, there will also be the traditional one-hour lights-off event, to be observed from 8.30pm to 9.30pm on March 28.
The 60 minutes of darkness is meant to bring together millions of people around the globe to show their support for a sustainable planet, and how they can each use their power to combat climate change.
According to the WWF, the companies taking part in this year's event includes IKEA, NTUC FairPrice and StarHub. CapitaLand, the developer of ION Orchard, will also be getting over 200 of its properties in Asia and Europe to participate in Earth Hour 2015.