Experts raise concerns, suggest changes to fake news Bill
SINGAPORE — With Parliament set to debate Singapore's proposed laws against fake news next Monday, a senior counsel and a national security researcher have expressed concerns about the Bill, saying that in its current form, it gives too much power to Ministers and not enough to the courts.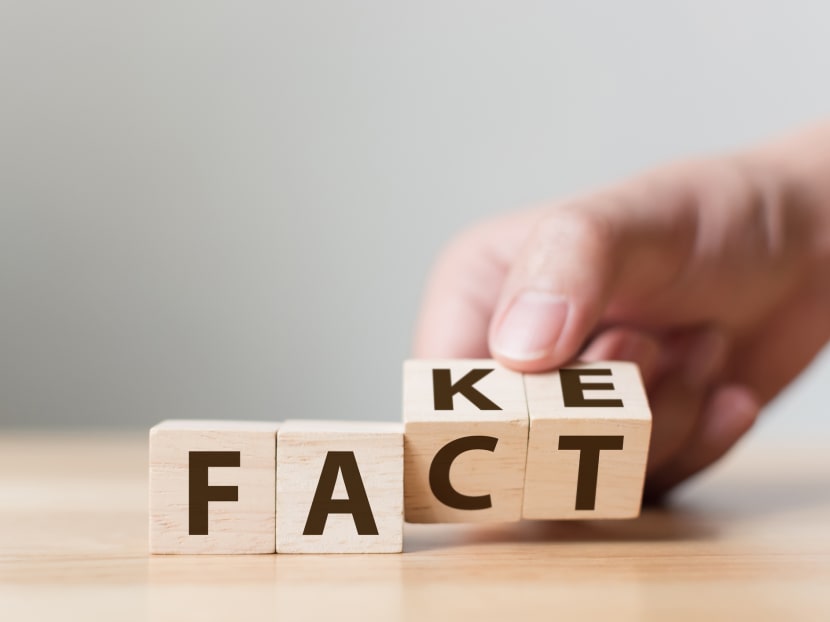 SINGAPORE — With Parliament set to debate Singapore's proposed laws against fake news next Monday, a senior counsel and a national security researcher have expressed concerns about the Bill, saying that in its current form, it gives too much power to Ministers and not enough to the courts.
Senior Counsel Harpreet Singh Nehal and Dr Stephanie Neubronner, a research fellow with the National Security Studies Programme at the S. Rajaratnam School of International Studies, both noted that the Government has given assurances to allay concerns that the Protection from Online Falsehoods and Manipulation Bill would curtail free speech.
For example, Law Minister K Shanmugam has stressed that the proposed laws would only target false statements of fact, not opinions or criticisms, and that the primary action to be taken by Ministers against falsehoods would be to issue corrections, not takedown orders.
Still, Mr Singh and Dr Neubronner said that legitimate concerns remain, echoing a point made by three Nominated Members of Parliament on Tuesday (April 30).
Ms Anthea Ong, Ms Irene Quay and Associate Professor Walter Theseira issued a statement proposing amendments to the fake news Bill, saying that if it were to be passed in its current form, the laws "could be used by the Executive and future governments to suppress or chill debate and expression for political purposes".
A LOW BAR FOR MINISTERS
Writing in the Singapore Law Watch, Mr Singh, who specialises in complex commercial litigation and international arbitration at Clifford Chance Asia, said the two key preconditions to exercise the powers under the Bill, a "false statement of fact" and a Minister's subjective determination of the "public interest", are both very widely defined.
He pointed out that under the Bill, falsehoods are defined not just as statements that are downright false but also any statement that is "misleading… whether in whole or in part, and whether on its own or in the context in which it appears".
The definition of "public interest" in the Bill also goes beyond traditional categories of national security, public health, foreign relations, integrity of national elections and race relations, Mr Singh noted. It extends to the diminution of public confidence in the performance of any duty, or any function, or any power of the Government or organ of state or even a statutory board.
"These requirements set a very low bar for a Minister's exercise of the extensive powers under the Bill," he said.
Writing in RSIS Commentary, Dr Neubronner said that details as to what deserves government attention, who will be flagging objectionable content, and how falsehoods will be determined have not been exemplified in the proposed Bill.
"Such details are important," she said. "Without which, the blurred lines between what is considered objectionable and what will be excluded from the Bill's purview will proliferate, adding to concerns about over self-regulation and the stifling of public expression in Singapore."
SOCIAL MEDIA COMPANIES CANNOT BEAR SOLE RESPONSIBILITY
Dr Neubronner noted that the Bill puts pressure on social media firms, such as Facebook and Twitter, to find ways of preventing the distribution of harmful content.
"Yet, is holding social media companies accountable the solution? And, are social networks being burdened with too many responsibilities?" she added.
"While it is important to improve response times, manage the spread of falsehoods, and prevent the malicious use of social media platforms, the very fact is, individuals are the ones sharing and uploading the information."
People have to be taught that they are accountable for the content they post online for society to develop long-term resilience against fake news, she said.
She said the Bill currently does not address the issue of reposts and re-uploads directly.
"Requiring re-uploads to be flagged and checked all over again as new content will add immensely to the time needed to ensure the process of displaying corrections on all forms of the original content are made," she noted.
"Should it take too long to identify falsehoods, issue corrections and ensure readers receive these corrections; the impact of such amendments will be lost."
OPINION VS FACT: NOT ALWAYS CLEAR
It is often difficult to differentiate statements of opinion and statements of fact, Mr Singh pointed out.
"Opinions and criticisms are, after all, premised on one or more underlying statements of fact," he wrote.
"The law recognises that even statements of pure opinion carry an implied statement of fact that there is a reasonable basis for the view expressed. In short, the Bill, as drafted, may easily be interpreted to extend to criticisms and opinions as long as one of the underlying premises of fact is erroneous."
To address these concerns, Mr Singh and Dr Neubronner suggested some changes to the Bill.
RECOMMENDATION 1: PUBLISH REASONS
The legislation should expressly require a Minister's order to be supported by reasons, Mr Singh said.
"Specifically, it should require a Minister's order to identify the relevant falsehood, set out what the true position is, identify the specific public interest involved and how it is threatened by the falsehood, and articulate why the order is both proportionate and necessary."
For the more onerous takedown orders or disabling directions, there should be reasons explaining why a lesser measure will not suffice, he added.
Such a move "will promote greater trust in and public acceptability of the relevant orders; and, more importantly, it will engender greater rigour in decision making by the relevant Minister and his officials knowing that the basis for their orders will be subject to public, and possible judicial, scrutiny", Mr Singh wrote.
RECOMMENDATION 2: PROPORTIONALITY
The legislation should also expressly require any order to be proportionate to the nature of the falsehood and the degree of harm to the public interest, Mr Singh said.
If the legislation requires orders to be reasonable and proportionate, the courts would have a greater latitude of supervision over a Minister's orders, he added.  
"Loosely put, the Court could, while still giving the relevant Minister a generous margin of discretion, review whether the order is clearly unreasonable or clearly disproportionate."
In the absence of both reasons and proportionality requirements in the statute, a court will have no meaningful basis upon which to review a Ministerial order, he said.
"For the Courts to be an effective final arbiter, the legislation should empower them to play that role. The Bill should enable greater, not lesser, judicial oversight."
RECOMMENDATION 3: CLARIFY HOW THE BILL WILL TREAT OPINIONS
To ensure robust public discourse on matters of public interest, Parliament should clarify the application of the Bill to statements of opinion or mixed statements of opinion and fact, Mr Singh said.
"To remove any ambiguity, the Bill should be amended to expressly provide that it shall not apply to opinions or criticisms unless an underlying statement of fact is false and is material to the opinion as a whole."
Dr Neubronner agreed, writing that the power accorded to Ministers under the Bill has intensified concerns that it will be used to promote the Government's agenda.
"Clarifications as to how the Bill will distinguish between opinion and fact are needed, so as to address these concerns and prevent the Government from misusing its authority," she said.
RECOMMENDATION 4: ANNUAL REVIEW
Given it is uncertain how the legislation will pan out in practice, it would also be desirable to provide an annual review by Parliament for the first five years, Mr Singh said.
As part of this process of Parliamentary oversight, the Government should provide an annual summary of the Ministerial orders issued, the facts and circumstances of each case, the reasons for the specific Ministerial orders, the number of appeals against Ministers' orders, and the outcome of the appeals (whether to the Minister or to Court), he suggested.
"This annual review would enable Parliament to decide if the law is properly achieving its stated legislative aims and how its operation can be improved," he said.