Explainer: Are men really more vulnerable than women to Covid-19? Experts weigh in
SINGAPORE — Several recent studies on the Covid-19 outbreak have found that the majority of the infected patients so far have been middle-aged men with pre-existing health issues.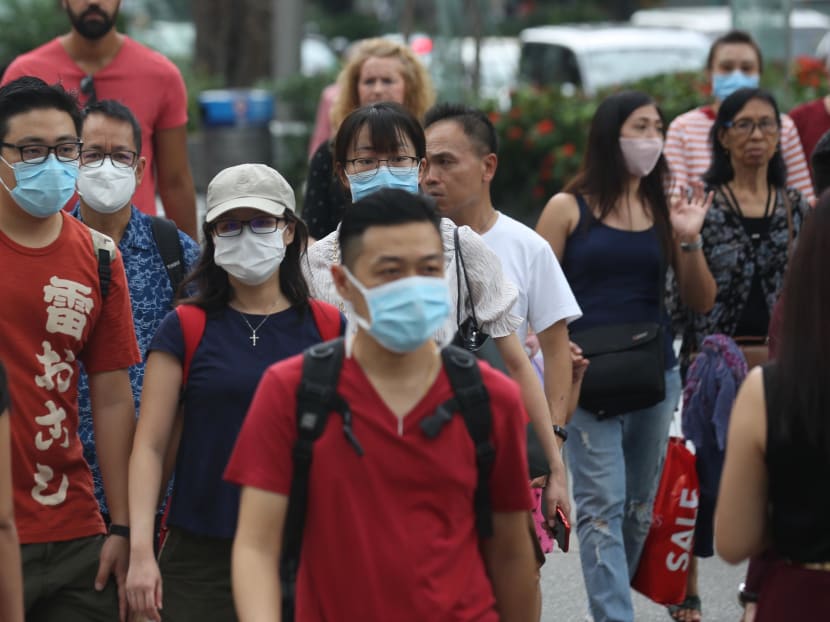 SINGAPORE — Several recent studies on the Covid-19 outbreak have found that the majority of the infected patients so far have been middle-aged men with pre-existing health issues.
A study published last month by the medical journal Lancet found that of the 99 infected patients studied, over two-thirds of them are men while the average age is 55.5 years.
Among those who have tested positive for the virus in Singapore, 41 of them are male while 26 are female. The median age of the infected patients is 41.5 years.
Researchers have also found that more men than women were infected during the Sars outbreak in 2003, which has led some scientists to believe that men are more vulnerable to the family of coronaviruses of which Sars and Covid-19 are strains.
But how conclusive is the data that men are immunologically weaker than women when it comes to these coronaviruses and what are the possible reasons to why this might be the case? TODAY takes a closer look.
DIFFERENCES MAY BE DUE TO BIAS IN EXPOSURE
Infectious disease experts whom TODAY spoke to said it is unclear yet whether there is a real difference in susceptibility to coronaviruses between males and females.
Instead, they attributed the observed sex difference to a difference in exposure to the virus between men and women.
For example, if the virus was transmitted within an office space where more men than women work, then it is more likely to infect more males than females, said Professor Ooi Eng Eong, who is the deputy director of the Emerging Infectious Disease Programme at the Duke-NUS Medical School.
He likened this to the fact that in many countries more women have been infected with the mosquito-borne disease dengue than men.
"That's because the mothers are (more likely) to stay at home to care for their children and there are more mosquitoes biting at home," he said.
Agreeing, Associate Professor Hsu Li Yang, who heads the infectious diseases programme at the National University of Singapore's Saw Swee Hock School of Public Health, said the Sars outbreak saw more women infected than men in Singapore and this was because at the time, the virus primarily spread in hospitals.
This was because a greater proportion of health professionals are women, he said.
WHY MEN MAY BE MORE VULNERABLE
One reason why some researchers believe men are more susceptible to the virus is because many of the infected patients have pre-existing health conditions such as diabetes or other chronic illnesses and these ailments tend to affect middle-aged men more than middle-aged women, said Professor Tikki Pangestu.
Indeed, the Lancet study found that about half of patients infected by Covid-19 had chronic underlying diseases, mainly cardiovascular and cerebrovascular diseases — such as stroke — and diabetes.
"Our results suggest that (Covid-19) is more likely to infect older adult males with chronic comorbidities as a result of the weaker immune functions of these patients," the study said.
Separately, the Lancet study also suggests that women may be less susceptible to coronaviruses because their X chromosome and sex hormones such as estrogen may keep the virus from spreading widely throughout the female body.
These hormones "play an important role in innate and adaptive immunity", it said.
However, Prof Pangestu, who is a visiting fellow at the Lee Kuan Yew School of Public Policy and a former director of the WHO's research policy and co-operation department in Geneva, noted that these observations are not definitive as they are often derived from animal studies which do not necessarily extend to humans.
CHILDREN 'LESS SYMPTOMATIC' THAN ADULTS
On reports that fewer children have been infected by Covid-19 compared to adults, Prof Ooi said this phenomenon is also common in a lot of other viral diseases.
"For instance with chickenpox, a child with chickenpox can get a mild disease with a few spots of rash but an adult with chickenpox can be very very sick.
"Likewise, if you look at Hepatitis A, children will almost likely be completely asymptomatic whereas adults will get full blown hepatitis.
"So it's one of those things about viral infections where children do not get as severe a disease as adults because their immune systems are not as well developed," he said.
This may also be why we have not seen as many cases of young people who have been infected by the virus, said Prof Pangestu.
"Younger people may be getting infected, but they are getting the relatively milder form of the disease and so we do not have accurate data on the milder cases," he said.