Explainer: Can Covid-19 patients get reinfected and do they develop immunity against the virus?
SINGAPORE — Some health experts are saying that patients cured of the Covid-19 disease are unlikely to get reinfected, although they cannot say for sure exactly what is causing some discharged patients in the Chinese city of Wuhan to test positive again for the coronavirus.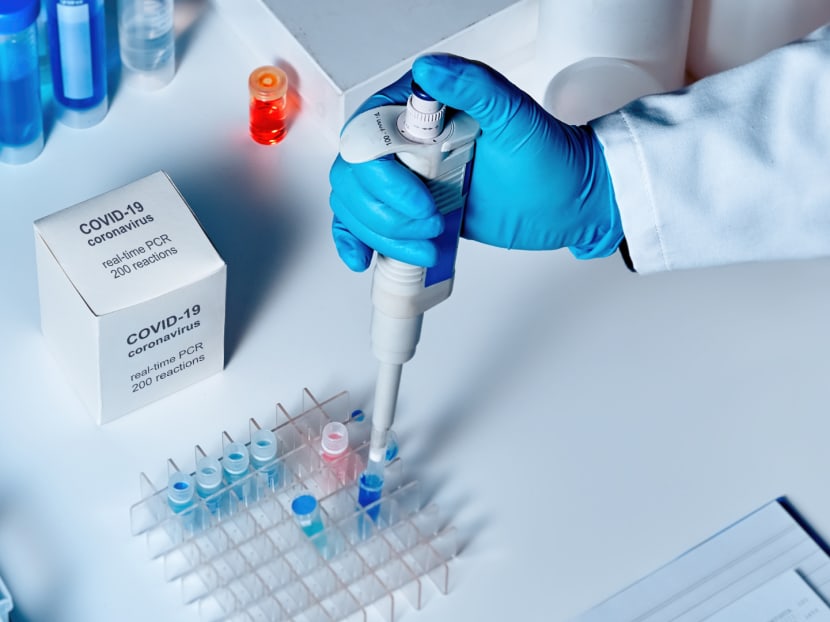 SINGAPORE — Some health experts are saying that patients cured of the Covid-19 disease are unlikely to get reinfected, although they cannot say for sure exactly what is causing some discharged patients in the Chinese city of Wuhan to test positive again for the coronavirus. 
Dr Leong Hoe Nam, an infectious diseases specialist from the Mount Elizabeth Novena Specialist Centre, offered a theory: Wuhan patients who have been discharged are likely those who have recovered from their illness but were not tested negative for the virus. 
Over the weekend, reports have emerged that some discharged patients in Wuhan have tested positive again, prompting the authorities there to introduce a 14-day mandatory quarantine for Covid-19 patients who have recovered. 
From last Saturday (Feb 22), all patients in Wuhan who had recovered and were discharged have to be sent to designated places for two weeks of quarantine and medical observation, the city's coronavirus treatment and control command centre said on Weibo, China's equivalent of Twitter.
The Covid-19 outbreak began in Wuhan from China's Hubei province, and has now spread to 36 other countries and territories, including Singapore, which confirmed 91 cases as of noon on Tuesday (Feb 25). 
Other countries such as South Korea, Japan and Iran are also seeing jumps in the number of new cases daily. 
The virus, which can cause severe pneumonia and acute respiratory symptoms such as shortness of breath and cough,  has infected more than 80,000 individuals globally and killed more than 2,700, most of them Chinese nationals. 
DOES A RECOVERED PATIENT DEVELOP IMMUNITY?
The health experts interviewed by TODAY said that reinfection among discharged Covid-19 patients is unlikely, although they said it is too early to determine the reasons why it happened.  
Taking reference from how the coronavirus that caused the severe acute respiratory syndrome (Sars) in 2002 and 2003 behaved, Dr Paul Tambyah, president of the Asia Pacific Society of Clinical Microbiology and Infection, said: "We found high levels of immunity in recovered Sars patients and this is likely to be the case with Covid-19."
Associate Professor Hsu Li Yang, who heads the infectious diseases programme at the National University of Singapore's Saw Swee Hock School of Public Health, agrees that patients infected with other coronaviruses do develop an immunity after an infection. 
"(The immunity) lasts for at least a few years, although this immunity does not appear to be lifelong," he said. 
However, Assoc Prof Hsu said that it is not yet known whether Covid-19 would behave in the same manner because not enough time has lapsed for more research to be done on the virus yet.
Offering his view on the matter is Professor Tikki Elka Pangestu, a visiting fellow at the Lee Kuan Yew School of Public Policy and a former director of the World Health Organization's research policy and cooperation department in Geneva.
He said that a discharged patient who tests positive again could be either a reactivation or reinfection. 
"Both are possible and hard to differentiate. Some viruses remain dormant but can reappear," Prof Pangestu said. 
Emeritus Professor Duane Gubler at the Duke-National University of Singapore Medical School said that not enough is known about this virus to know what kind of immune response infected individuals develop. 
"We need serological tests to help determine what kind, how much and the duration of protective antibodies."
WHAT COULD BE CAUSING THE POSITIVE TESTS?
Health experts told TODAY that there could be several reasons why discharged patients get tested positive again. These include inaccurate tests being done or patients not being tested to confirm that they are free of the virus before being discharged.
Emeritus Prof Gubler said that false positive results are not uncommon with the polymerase chain reaction (PCR) test that is now being used for Covid-19. 
A second set of primers — single strands of DNA or RNA, which stands for ribonucleic acid — that are based on a different part of the genome should be used for quality control, he added.
RNA carries genetic information, enabling the tests to pinpoint organisms such as viruses.
The PCR test could also have detected viral RNA that is not infectious but that can persist for various periods of time, Emeritus Prof Gubler said.
"It is possible for detectable RNA to be present even though the patient has recovered clinically but is no longer infectious."
Dr Leong said one possibility is that Wuhan hospitals discharge Covid-19 patients who seem well but are not completely cleared of the virus. 
"If you look at Singapore's data on coronavirus, some people stay in hospital for 28 days not because they are sick for 28 days. They stay for 28 days but maybe sick for 10 to 14 days.
"As for the rest of time, they are waiting for the test to turn out negative. Singapore hospitals make sure it is negative twice before they are being discharged," Dr Leong explained. 
In China, a need for hospital beds, as well as a lack of PCR testing equipment could have pushed the authorities to adopt this procedure of discharging patients who have not been tested negative for the virus.