Explainer: What's the global monkeypox situation ahead of WHO decision on whether to declare public health emergency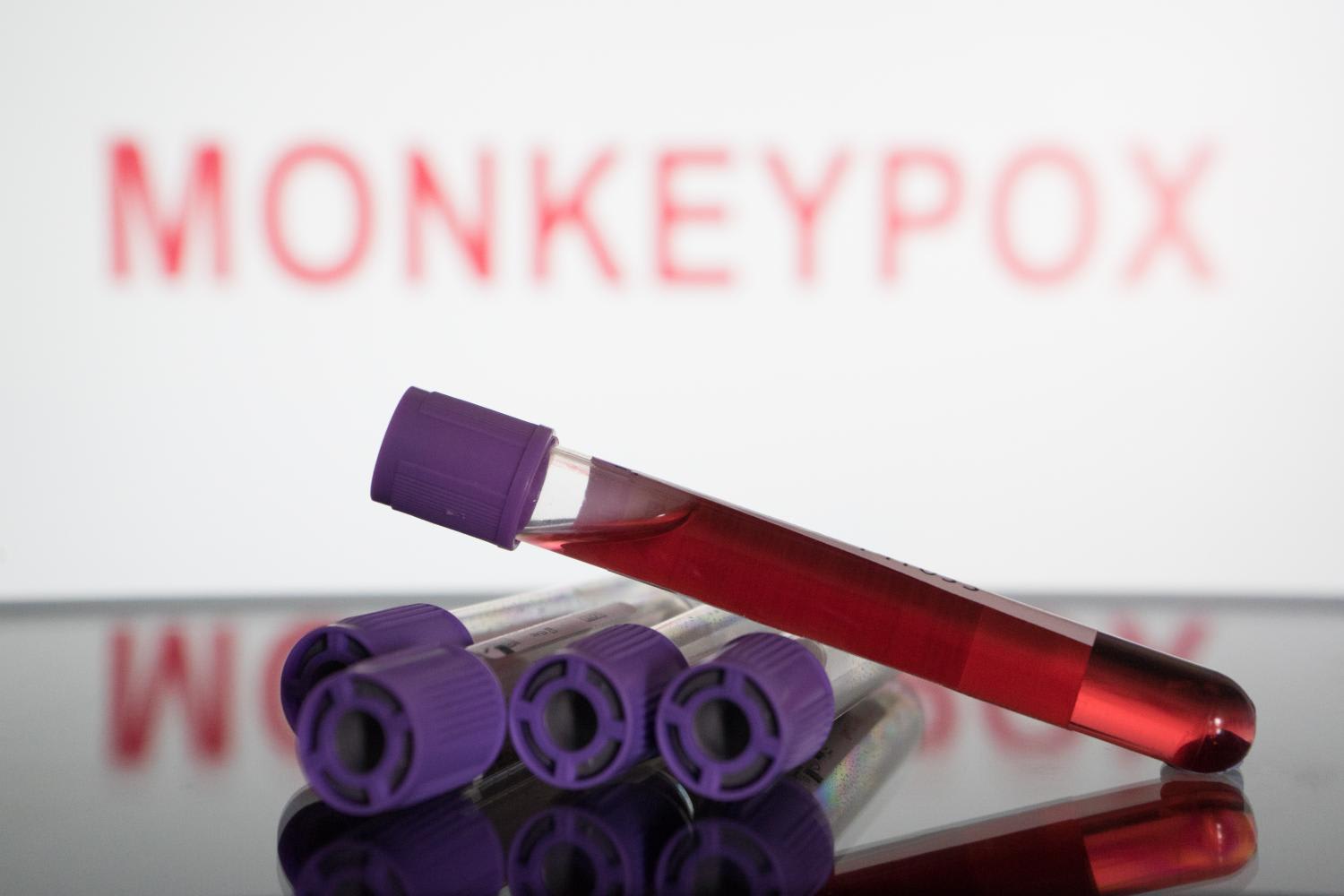 The Ministry of Health detected an imported case of monkeypox infection in Singapore on June 21
The World Health Organisation has confirmed 2,103 cases of Monkeypox in 42 states, which mostly occurs in west and central Africa
Infectious disease experts told TODAY that despite the increased global spread in the past two months, there is no need for concern in Singapore
SINGAPORE — On June 21, the Ministry of Health (MOH) confirmed it had detected an imported case of monkeypox infection in Singapore, adding to the over 2,000 confirmed monkeypox cases reported globally this year.
The World Health Organization (WHO) said 98 per cent of confirmed cases of monkeypox — which was first found in humans in the 1970s and causes a distinctive blister-like rash among other symptoms — were reported in the last two months.
As of June 15, there were 2,310 confirmed cases in 42 member WHO states, with one death reported as a result of the infection. 
The disease mostly occurs in west and central Africa where it is endemic and does not usually spread elsewhere in the world.
Of the 468 cases with demographic information and personal characteristics available, WHO said 99 per cent were among men, with most self-identifying as men who have sex with other men.
WHO will be meeting on Thursday (June 23) to discuss if it will classify the monkeypox outbreak as a public health emergency of international concern, which is the highest alarm the United Nations agency can sound and currently only applies to the Covid-19 pandemic and polio.
Monkeypox is currently classified as being of moderate risk.
"The outbreak of monkeypox is unusual and concerning," said WHO director-general Tedros Adhanom Ghebreyesus on June 14, adding that this is because the virus is behaving "unusually from how it used to behave in the past" and is affecting more countries.
TODAY looks at the global monkeypox situation and how it is likely to affect Singapore. 
HOW IS MONKEYPOX SPREADING IN THE WORLD?
The majority (84 per cent) of monkeypox cases in 2022 have been reported from Europe, said WHO. Most of which are in the United Kingdom, with 524 cases confirmed by the organisation as of June 15.
The UK confirmed its first case on May 7 in a patient with travel history from Nigeria. Just a week later on May 14, it detected two additional cases of the disease in individuals who lived together in the same household but were unrelated to the first case. 
The UK had designated monkeypox as a notifiable infectious disease since June 8, requiring doctors to notify local authorities of suspected patients.
The BBC also reported that the country has been stocking up on smallpox vaccines, which has been found to offer some protection against the disease.
WHO reported that the only confirmed death from monkeypox this year is from Nigeria, which has had 36 confirmed cases as of June 15.
The Australian Broadcasting Corporation News, however, reported that health authorities in Congo have confirmed 465 cases of the disease and nine deaths on May 31.
Over in the United States, the Centers for Disease Control and Prevention reported 156 confirmed monkeypox cases as of June 22. It has also expanded monkeypox testing capacity to five commercial laboratory companies in response to the country's rising number of cases.
"All Americans should be concerned about monkeypox cases. Thankfully we have right now the tools to fight and treat cases in America," said Health and Human Services secretary Xavier Becerra in a Reuters report. 
In Asia, South Korea confirmed its first case of monkeypox virus on June 22 and raised the country's alert level to "caution" for the infectious disease. 
As part of its efforts to step up monitoring for monkeypox, South Korea is strengthening its quarantine management of people arriving from countries where monkeypox occurs frequently.
HOW HAS SINGAPORE BEEN IMPACTED BY MONKEYPOX?
Most recently, MOH confirmed an imported case of monkeypox in a 42-year-old British flight attendant on June 21.
The man was in Singapore between June 15 and 17, and again on June 19. He tested positive on June 20 and is now warded at the National Centre for Infectious Diseases (NCID).
As of June 21, the ministry had contacted 13 close contacts who have been placed on quarantine for 21 days. Another two low-risk contacts were also placed on phone surveillance.
However, this is not the first case of monkeypox in Singapore.
Earlier in June, MOH said that a man travelling to Australia who transited through Singapore on June 2 tested positive for the virus.
He had departed from Barcelona in Spain on June 1, and arrived in Changi Airport on June 2 where he remained in the transit holding area until his departure for Sydney on the same day.
There were no assessed close contacts, so no one was quarantined. However, the ministry had put 13 people who had casual contact with the traveller on phone surveillance for 21 days.
In a Facebook post on May 28, Health Minister Ong Ye Kung said while it would not be surprising if monkeypox is detected in Singapore, he noted that the country has "in place the necessary protocols and public health measures, triggered by an imported case in 2019".
In May 2019, a 38-year-old Nigerian man in Singapore was found to have the virus, and was believed to have caught it after consuming bush meat while attending a wedding in Nigeria where had been working. 
The ministry had identified 22 close contacts, and none was found to be infectious.
An NCID spokesperson told TODAY in May that the 2019 case was detected on the same day through a polymerase chain reaction test and studying the sample under an electron microscope.
"For NCID, a crucial aspect of the efficient outbreak management is high level of preparedness and awareness, having the knowledge and technological capabilities, and expertise to detect and confirm previously unknown or rare pathogens," the spokesperson said. 
HOW CONCERNED SHOULD SINGAPORE BE?
Experts weighing in noted that as the spread currently seems to be limited to men who have sex with other men, most Singaporeans are not at risk.
Dr Paul Tambyah, president of the Asia Pacific Society of Clinical Microbiology and Infection, said: "Although cases have been reported in Singapore, South Korea and other places, almost all cases have been among men who have sex with men with relatively limited spread even among the community to date."
However, Dr Tambyah added that while epidemiological studies from the UK suggest it is sexually transmitted between men, this could change as cases from other modes of transmission reported in endemic countries may appear.
This was similarly highlighted on June 17 by the WHO, which said: "There is the high likelihood that further cases will be found without identified chains of transmission, including potentially in other population groups."
Despite that, experts say there is little need to worry as there is little indication that there will be widespread prevalance of monkeypox. 
Dr Leong Hoe Nam, an infectious disease expert from Rophi Clinic, said: "The cases seem to be rising and spreading but in truth, it was spreading before and the lack of awareness led to a lowered diagnosis rate.
"With such heightened awareness, we have not had many cases. This tells us that the virus will spread and come, but not at the pace of chickenpox, measles or Covid-19."
Professor Dale Fisher, senior consultant at National University Hospital's division of infectious diseases, added that a surge in monkeypox cases is unlikely in Singapore because the country has good diagnostics access, contact tracing and quarantine systems.
"Clusters of cases within the at-risk population could be possible but I would have confidence that such clusters could be contained," said Prof Fisher.
Dr Tambyah added that as all reported cases are under the age of 50, older people who were vaccinated against smallpox as infants are also likely to be protected against monkeypox.
The smallpox vaccine has been identified to offer some protection, with WHO saying it is up to 85 per cent effective against monkeypox.
On what people can do to prevent the spread on an individual level, Dr Tambyah said that people should maintain good hygiene and practise safer sex. 
He also highlighted that he and other clinicians, including some from the National University Hospital, have also crafted guidelines for pregnant individuals who have been exposed to monkeypox.
In its press release on June 21, MOH advised members of the public, especially travellers, to take the following precautions:
Maintain a high standard of personal hygiene, including frequent hand washing after going to the toilet, or when hands are soiled
Avoid direct contact with skin lesions of infected living or dead persons or animals, as well as objects that may have become contaminated with infectious fluids, such as soiled clothing or linens, such as bedding or towels, used by an infected person 
Avoid contact with wild animals that could harbour the virus, and consumption of bush meat 
Seek immediate medical attention if they develop any disease symptoms, such as the sudden onset of high fever, swollen lymph nodes and rash, compatible with monkeypox. They should inform their doctor of their recent travel history, if any