Explainer: Why a 30-year-old Singaporean should care about CareShield Life, a policy for old-age disability
SINGAPORE — In mid-2020, all Singaporeans aged between 30 and 40 will automatically become part of a new national scheme called CareShield Life, which will provide payouts for old-age disability. After that, everyone turning 30 will automatically join the scheme.
SINGAPORE — In mid-2020, all Singaporeans aged between 30 and 40 will automatically become part of a new national scheme called CareShield Life, which will provide payouts for old-age disability. After that, everyone turning 30 will automatically join the scheme.
There is no way anyone can opt out of the insurance scheme, aside from those born before 1980.
More than a year after the ElderShield review committee came up with its recommendations, the CareShield Life and Long-Term Care Bill, which provides for the implementation of CareShield Life, was passed in Parliament on Monday (Sept 2).
Even though the scheme is intended to provide support for Singaporeans suffering from disability in their old age, Singaporeans as young as 30 have to be part of the scheme to ensure universal coverage for future generations.
TODAY explains what this new scheme is all about and the concerns raised by Members of Parliament (MP) during the Bill's debate on Monday.
Get TODAY's headlines delivered to your mobile device! Join our Telegram channel here: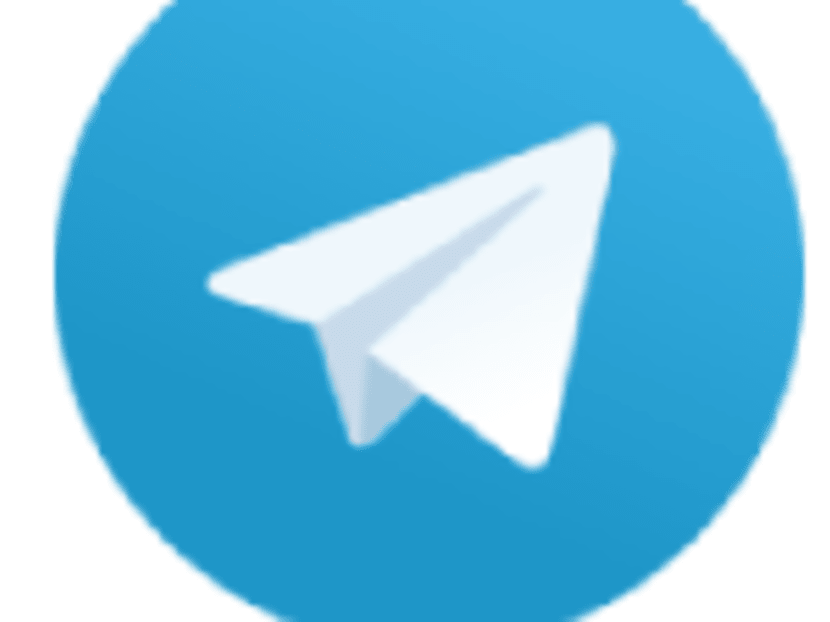 WHAT IS CARESHIELD LIFE?
Put simply, CareShield Life is an upsized version of the current ElderShield, a severe disability insurance scheme that provides about S$300 to S$400 a month in insurance payouts for up to five or six years for severely disabled Singaporeans who did not opt out of the scheme.
CareShield Life, however, provides higher payouts and over a person's lifetime. The policy is a response to Singaporeans living longer than ever — among the longest living in the world by some measures, and the wish to ensure Singaporeans grow old with dignity.
Payouts will start at S$600 per month in 2020 and increase to a maximum of S$1,200 a month when a policyholder reaches 67 years old. Payouts remain flat thereafter.
For a 30-year-old who joins the scheme next year, payouts will start at S$600 per month and increase to a maximum of S$1,200 a month when the policyholder reaches 67 years old. Payouts remain flat thereafter.
Consequently, premiums that Singaporeans would have to pay would be higher as well, and they will be deducted from a person's Medisave account.
They will go up by 2 per cent per year for the first five years, with subsequent adjustments to be determined by an independent CareShield Life Council.
Based on estimations by the Ministry of Health (MOH), a 40-year-old man in 2020 would have to pay premiums of about S$25 a month, while a 40-year-old woman in the same year would have to pay monthly premiums of about S$30.
Under ElderShield, a 40-year-old man would have to pay between about S$12.60 and S$17.30 a month, while a 40-year-old woman has to fork out between S$16.20 and S$18.10.
The payment duration will also be spread over a longer period of time, from age 30 to the current re-employment age of 67. This is longer than the existing range of between 40 and 65 under the ElderShield scheme.
WHO IS COVERED UNDER CARESHIELD LIFE?
All Singapore citizens and permanent residents who are between 30 and 40 years old when the scheme launches in mid-2020.
Those turning 30 in subsequent years will also be part of the CareShield Life scheme.
By making participation compulsory, Health Minister Gan Kim Yong said in Parliament on Monday that "this provides universal coverage for future generations of Singaporeans, ensuring CareShield Life coverage for them regardless of their health, pre-existing disability, or financial status".
However, the scheme will be optional for those who are born in 1979 or earlier as "their circumstances and their needs could vary widely," said Mr Gan.
Those born between 1970 and 1979, who are already ElderShield policyholders and not severely disabled would also be auto-enrolled, although they can choose to opt out of the scheme before the end of 2023.
WHY DO WOMEN HAVE TO PAY HIGHER PREMIUMS THAN MEN?
Among the various concerns raised during the debate, several MPs questioned the rationale of having gender-differentiated premiums, that is, women having to pay higher premiums than men.
This particular feature of the scheme was under the spotlight when CareShield Life was first debated in Parliament in July last year.
Several MPs, including Non-Constituency and Nominated MPs, like Ms Jessica Tan, Mr Leon Perera, Ms Irene Quay, Ms Tin Pei Ling, Associate Professor Walter Theseira and Ms Anthea Ong, advocated for the premiums to be gender neutral.
While Ms Tin acknowledged that the rationale for women having to pay higher premiums is their longer lifespan and high risk of disability, she said that women already are "losing out" to men in terms of earnings and savings as many exit the workforce to care for their families.
"How is this considered fair? And what help can women expect to receive?" she asked in Parliament.
Ms Quay questioned whether differential premiums by gender today may eventually lead to premiums being differentiated by race or other genetic risk factors in the future.
In responding to these concerns on behalf of Mr Gan, Senior Minister of State for Health Edwin Tong said that the scheme was designed to be "actuarially consistent" and that gender-neutral premiums would make the scheme "unsustainable".
Men may also be discouraged from joining the scheme as their premiums would be disproportionately used to service payouts for women, given that women have a higher chance to require disability support.
Having gender-differentiated premiums was also a recommendation from the consultant the ministry hired when designing the scheme.
In response to Ms Quay's concerns, he said that gender-differentiated premiums have been well-established globally but those based on race and other genetic factors are not.
WHY ARE SINGAPOREANS UNDER 30 NOT INCLUDED IN THE SCHEME?
Several MPs also raised the issue of how young Singaporeans under the age of 30 and suffering from severe disabilities could be supported since they would not come under CareShield Life.
Ms Ong believes that children and youth should also be part of this national scheme before they turn 30, and have their premiums paid by their parents.
"CareShield Life covers pre-existing disabilities for all future cohorts, which is laudable. But it leaves a huge gap for those who are severely disabled and requires long-term care support before 30. This is even more so for children who are diagnosed with life-limiting diseases," she added.
In response, Mr Tong said that the purpose of CareShield Life is primarily to provide financial support for Singaporeans who become severely disabled during old age, as that is when they would most likely need long-term care.
He said that there are other schemes available, such as MediShield Life, the Home Caregiving Grant, MediFund and ComCare, that can support young Singaporeans who are severely disabled.
WILL MENTAL HEALTH ISSUES BE ASSESSED AS A DISABILITY?
The assessment of how disabled a person is, and whether that includes mental disabilities, were also raised by several MPs.
Currently, a Singaporean would be considered severely disabled if he or she cannot independently perform three out of six specific activities of daily living, such as eating, bathing, dressing, transferring (from the chair to bed, for instance), going to the toilet, and walking or moving around.
Ms Ong felt that the definition was "too narrowly defined" as it excludes those with mental health conditions.
For one thing, a person who is able to perform a number of activities for daily living may not be assessed to be severely disabled, but he or she could be struggling to perform other activities just as essential to everyday life, such as communicating or simple problem solving.
Ms Tan echoed that sentiment, noting that "mental illness and dementia can significantly impair cognitive and behavioural functioning and interfere with normal activities and relationships".
"These can be as disabling as any physical disability," she added.
Mr Tong said that MOH has been working with experts to improve the framework they use to assess disability, in particular to "explicitly recognise the impact of cognitive impairment on physical disability".
Under the new framework, assessors would have to consider whether a person's problem-solving ability and memory has an impact on his or her ability to perform an activity of daily living, if that person is suspected to be cognitively impaired.