Babies who are taught two languages learn words faster: Study
SINGAPORE — Psychologists at the National University of Singapore (NUS) have found that babies who are exposed to both English and Mandarin concurrently will pick up Mandarin faster than babies exposed to Mandarin alone.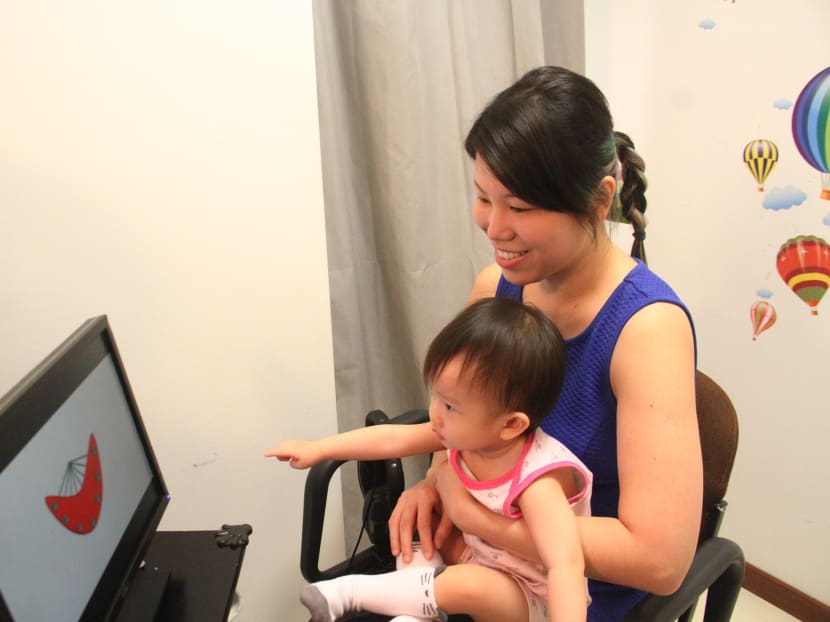 SINGAPORE — Babies exposed concurrently to both English and Mandarin learn words faster, a new study has shown, dispelling the perception that bilingualism slows down their ability to pick up languages.
The study showed that bilingual babies were more sensitive to changes in tone, which affects the meaning of a word in Mandarin but not in English. The year-long study involved 72 one-year-old babies and was conducted by psychologists at the National University of Singapore (NUS).
The bilingual babies also ignored tone when learning new words in English, but responded to tone changes when learning new words in Mandarin. In contrast, babies who were exposed to only Mandarin did not realise until they were older that changes in tone in Mandarin affected the meanings of the words.
Psychologists from NUS reached this finding by teaching the babies a new arbitrary word, "ba", using three different Mandarin tones. They showed the babies a picture and introduced the word in English or Mandarin, such as by saying "This is a 'ba'". They then repeated the step by pronouncing "ba" in two other tones. The time the babies spent looking at the picture was measured.
Bilingual babies are defined as those who were exposed to only English and only Mandarin for at least 35 per cent of the time for each language. Such babies dwelt on the picture for double the length of time when the word was introduced in Mandarin with a different tone, suggesting that they recognised it was a different word. By comparison, there was little difference in the time they spent looking at the picture when the word was pronounced in different Mandarin tones but introduced in English.
On the other hand, babies who were exposed to only Mandarin did not gaze at the pictures for significantly different durations when the word was introduced to them with different tones. In a follow-up study, these babies only showed a mastery of the Mandarin tone system when they were tested at 18 months of age.
The lead researcher of the study, Associate Professor Leher Singh, said: "Our results dispel commonly held beliefs about bilinguals being slower in learning words."
She added: "Parents need not worry that learning English will take away a child's potential to learn Mandarin as learning both languages may strengthen their knowledge of Mandarin. Having two languages that differ can make the properties of each language more salient to a child, and they can benefit from the contrast effect."
Speaking at a press conference on Monday (May 16) where the findings were shared, Assoc Prof Singh said the contrast effect is unlikely to be specific to English-Mandarin bilingualism and could likely be generalised to other language pairings.
These findings, first published online last month in the Frontiers in Psychology journal, also reassures parents who worry that Mandarin is difficult for babies to learn because of how different it is from English, she said.
The results suggest that babies in early development can learn different languages and are less likely to struggle with grasping the rules peculiar to each language, she added.
Mrs Tricia Wong, 34, said she intentionally exposed her 14-month-old daughter to English and Mandarin after doing some research.
"Some reports said bilingual babies might learn slower ... but these results (from the study) gave me further insight (into) whether I was teaching her in the best way," said the secretary. "Over time, I've also come to realise that the baby's ability to learn is very fast."