False licence plates: Car owners cite lack of stringent checks while workshops say it's beyond their control
SINGAPORE — Mr Steven Lim changes his car about every two years, usually opting for a second-hand vehicle.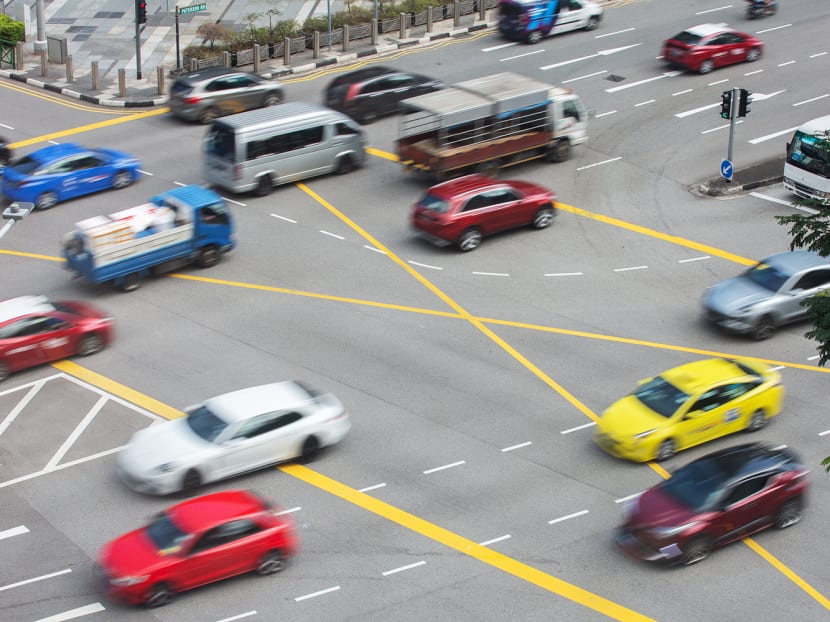 The ability to install a licence plate on your own and the lack of stringent checks make false car licence plates easily attainable
Car plate makers told TODAY they install the plates for most customers, but some insist on doing it themselves later
While these shops may conduct checks to verify the licence's validity, what the customer does with the plate once he leaves the shop is out of their control
The Land Transport Authority said it has recorded only seven cases of falsified car licence plates between 2019 and 2021
SINGAPORE — Mr Steven Lim changes his car about every two years, usually opting for a second-hand vehicle.
To jazz up his new car, he would put a new licence plate on it which he sometimes installs himself.
"When I got my new white car, it came with a black licence plate. So I got a white and yellow licence plate made which makes the car look sleeker," said the 55-year-old car broker, who also orders and replaces the licence plates of the second-hand cars he sells.
"They (the licence plate makers) don't usually ask for anything but the car plate number... Some (car plate) shops do deliveries, so I'll install the car plate on my own."
Mr Lim's self-installation may not be illegal, but it shows how easy it can be to change a car plate to one with a different licence number.
Car plate makers told TODAY that while they do have checks in place to validate a licence plate's legitimacy, what the customer does with the plate once he leaves the shop is out of their control.
And while most customers ask the plate makers to install the plates for them, a small handful will insist on installing it on their own.
Recently, two men were charged on separate occasions for altering their car's licence plate numbers.
Glynn Neo Jia, 28, was charged for altering his Bentley's licence plate number on May 11, after his father was caught on video trying to drive the car into Red Swastika School while a security officer was standing in front of the car.
Another man was charged on May 10 for altering the licence plate of his BMW car — which he used as a getaway vehicle after stealing two Dyson vacuum cleaners.
In response to queries, a spokesperson from Land Transport Authority (LTA) said that it recorded a total of seven offences for the display of false licence plates from 2019 to 2021.
"Vehicle owners must display the licence plates issued to their registered vehicles prominently at all times. LTA conducts regular enforcement against errant vehicles who do not abide to our regulations," the authority said.
Under the Road Traffic Act, anyone found to have altered a vehicle's licence plate number may face a jail term of up to a year or be fined up to S$5,000, or both.
CHECKS BY CAR PLATE MAKERS
Ms Iris Seah, 45, director of Chuan Heng Signcrafts, said that for verification purposes, the vehicle licence plate producer requires new customers to make orders for car plates physically.
"We have a table from LTA... which helps us identify if a car licence number is real or fake using (its) last alphabet (sic)," she said. 
"We also require car owners to show their LTA approval paper for their licence plate so we know they're the real owners."
She said that her shop has encountered only three instances where a customer was unable to prove ownership of the car licence number.
"It's especially suspicious if someone asks to make two plates, so we usually won't (make the car plate)," she said.
Similarly, Mr Gary Tan, 32, managing director of Gary's Art and Sign, said his shop checks most car licence numbers against the LTA table it was given.
"We sometimes get bulk orders from car distributors, so we check that the licence numbers are accurate but do not tally them against the car owners' names," he said, adding that checking each licence plate can be tedious.
Some customers approach him to make car plates for purposes other than to fix on the car — such as using it as a decorative piece in their homes, or to replace a car's licence plate temporarily in photoshoots.
"We also get orders from foreigners because they like the font used for Singapore car plates," said Mr Tan.
About 95 per cent of his customers, excluding car distributors, would ask his team to install the car plate, while the rest would take the plates back to install on their own.
Similarly, Mr Shawn Kwan, 39, owner of Kems Auto Car Rental and Leasing, said that only one in 20 customers would take home their licence plates to install themselves, usually because they did not pick up the plates with their car or they asked a friend to do the pickup.
A quick search on e-commerce sites like Shopee and Carousell shows that one can easily go on these platforms to get a custom-made licence plate, with some makers requiring only a photo of a car and its existing licence plate as verification.
While there are loopholes allowing one to get a falsified car plate number made, Mr Lim pointed out that it is easy to be caught using one and this deters most people from doing so.
For example, a car's in-vehicle unit is registered to each individual vehicle's licence. Hence, when a car passes through a gantry, sensors take note of the vehicle's identity and licence details.
"Singapore is so small, so unless you have something to hide or plan to do something bad, then you'll install a fake licence plate," said Mr Lim.