Fast fashion, fast trash: Industry needs to arrest carbon impact, find sustainable solutions
SINGAPORE — The fashion industry is guilty of generating carbon emissions more than the aviation and shipping industries combined.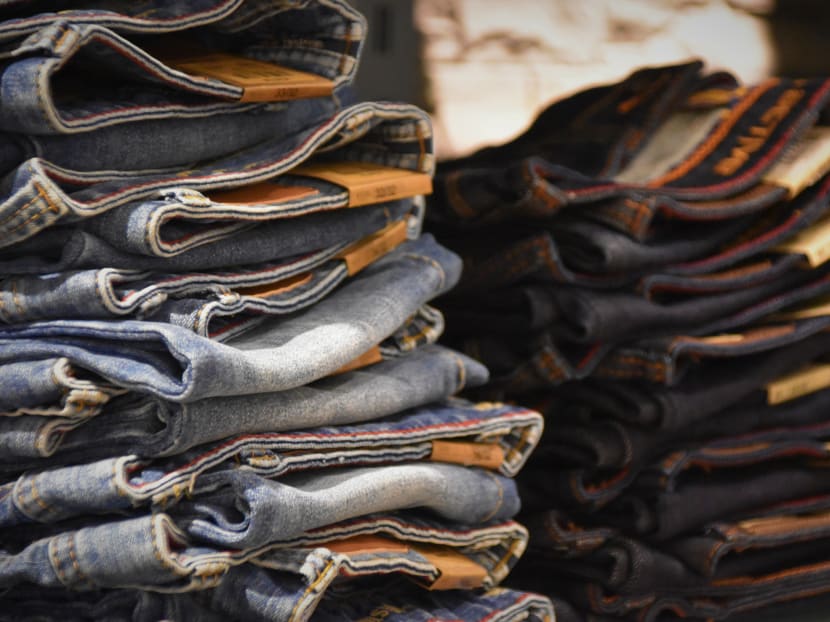 SINGAPORE — The fashion industry is guilty of generating carbon emissions more than the aviation and shipping industries combined.
To create a more sustainable industry, it needs to work closer with researchers to implement solutions which can be scaled up more quickly than before.
This was the conclusion on Thursday (June 6) by panellists at the Ecosperity Conference here, held in conjunction with the inaugural Ecosperity Week at the Sands Expo and Convention Centre. The event is expected to be attended by 2,000 global business leaders, policymakers, entrepreneurs and academia to discuss issues on the environment and sustainable development.
Ms Ariel Muller, the Asia-Pacific managing director at Forum for the Future, a non-profit organisation promoting sustainability, highlighted findings by the United Nations which showed that the fashion industry contributes to 10 per cent — or 1.2 billion tonnes — of carbon emissions.
This is more than the combined total for the shipping and aviation industries.
"If it continues to be 'business as usual' and we don't have disruption within the industry, it is projected that by 2050, the fashion industry will represent 26 per cent of our global carbon emissions, which is on par right now with where the agricultural system is," she warned.
Ms Muller was moderating the panel discussion on how businesses, such as the fashion industry, could adopt a more circular business model.
She pinned the problem on the nature of the industry, which relies on non-renewable resources, creates products that are used for a short time and they are then discarded into the incinerator or landfill.
A 2017 report by the United Kingdom-based charity Ellen MacArthur Foundation found that the equivalent of one garbage truck of textiles is brought to a landfill or incinerated every second.
An estimated US$500 billion (about S$680 billion) value is lost yearly due to clothing that is "barely worn and rarely recycled".
The report also found that clothes released half a million tonnes of microfibres — equivalent to more than 50 billion plastic bottles — into the ocean each year.
FASTER SOLUTIONS NEEDED
To address the issue, Mr Edwin Keh, chief executive officer of The Hong Kong Research Institute of Textiles and Apparel, said at the conference that businesses have to adopt a more sustainable approach by producing items that are recyclable, biodegradable and can be used for a long time.
He called for the current research cycle to be replaced with a "software approach" to research.
This would involve testing solutions in the marketplace and scaling them up as quickly as possible, while making improvements to the solutions along the way.
Mr Keh emphasised that this process should take place in a matter of months, and not years.
Traditional research methods, which usually involves academic research before moving on to laboratory-scale work and then discussing ideas at conferences, were too slow in introducing innovative and sustainable solutions to the market.
Giving an estimate of the short timeframe available for researchers to put their sustainable solutions into practice, Mr Keh said: "It takes 20 years to win a Nobel Prize, but we don't have 20 years."
Mr Harsha Vardhan, the global environment manager for production at Swedish fashion retailer H&M, said that the key to creating a more sustainable fashion industry is to have closer collaboration with research institutes.
While H&M has a big sustainability department of about 200 people, he said, its employees were not really researchers. "So we don't know how these materials work or how recycling works."
Likewise, researchers were just as unclear about the demands that companies face. Brands, research institutes, customers and the whole of the industry have to work together to implement sustainable solutions on a larger scale, Mr Vardhan said.
MORE THAN ART
Apart from greater collaboration with researchers, having innovative business solutions by adopting technology would enable the industry to become more sustainable, he added.
The fashion industry, he explained, continued to view itself as more of an art rather than science. This created a "steep slope" for the industry to adopt technology.
"I guess for the next generation of professional industries and brands, technology will play a big role — not just in how things are manufactured but how they are sold and how they are taken back."
Agreeing with Mr Vardhan's point, Mr Keh said: "Most people come into the fashion industry because they want to be artists. And what we need them to do is to come into the information age…(The industry) is both an art and a science."