Fatal road accidents and fatalities hit all-time low in 2017: Traffic Police
SINGAPORE — Fatal road accidents and fatalities hit an all-time low last year, as the overall road traffic situation in the Republic showed marked improvement.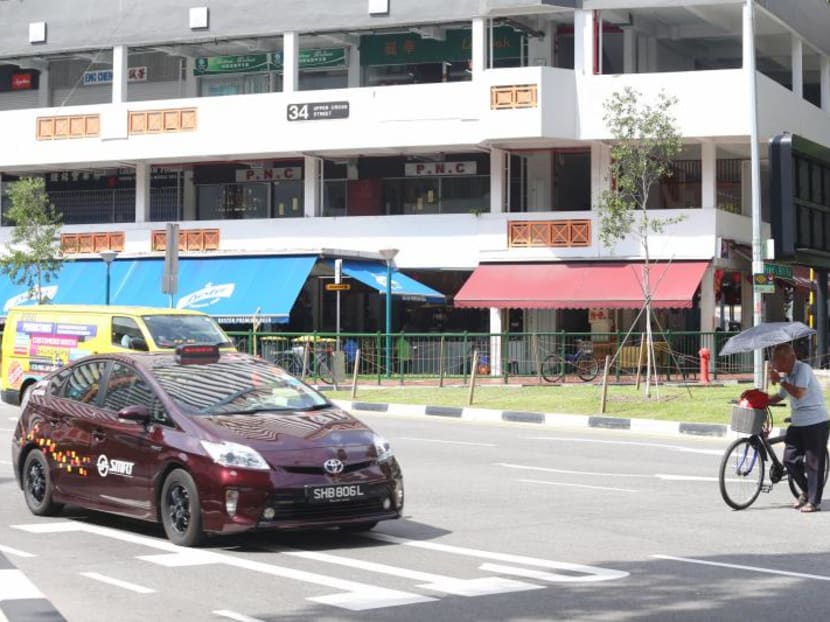 SINGAPORE — Fatal road accidents and fatalities hit an all-time low last year, as the overall road traffic situation in the Republic showed marked improvement. 
But two trends remain areas of concern: Accidents involving elderly pedestrians who jaywalk, as well as motorcycle accidents, said the Traffic Police, which released its annual statistics on Wednesday (Feb 7). 
The number of fatal accidents last year continued the downward trend of recent years, registering a 16 per cent drop from 140 cases in 2016, to 118 cases last year. The 122 fatalities last year was 13 per cent lower than the 141 lives claimed in 2016. 
After three consecutive years of increase, the number of accidents resulting in injuries decreased by 7 per cent to 7,724 cases in 2017, from 8,304 cases in 2016. 
The number of accidents involving speeding and beating the red light also dropped. 
Speeding-related accidents dipped nearly 30 per cent to 762 last year, down from 1,087 accidents in 2016. The number of speeding violations detected decreased by 5 per cent to 164,315 in 2017, from 172,920 in 2016. 
Meanwhile, the 117 accidents arising from running the red light last year was similar to the 118 the year before, although cases of violations caught increased sharply during the same period – by 33 per cent, to 45,617.
Fewer drink drivers were arrested last year (2,044 individuals) and the number of such accidents also inched down slightly, with 143 cases registered last year. 
Commander of the Traffic Police Sam Tee attributed the improvements to greater awareness among motorists, stemming from strategies the authorities have adopted in recent years. These include education and engagement, as well as enforcement. 
"We are seeing more road users being careful on the roads, giving way to vulnerable groups, and adopting good road sense… and looking out for one another," said Senior Assistant Commissioner (SAC) Tee. 
While the number of accidents involving elderly pedestrians last year has remained stable, the Traffic Police said elderly jaywalkers remain a concern. 
Accidents involving elderly jaywalking pedestrians increased by 23 per cent from 82 cases in 2016, to 101 last year. Half of the 27 cases of road fatalities involved pedestrians aged 60 and above who were jaywalking. 
The Traffic Police urged all senior citizens to practise road safety by using pedestrian crossings and keeping a look out for oncoming traffic at all times. 
Motorists should slow down and keep a lookout for elderly pedestrians even when they have the right of way, added the Traffic Police, which will do more to educate senior citizens about jaywalking. 
Motorcycle accidents were also singled out – more than half of the traffic accidents last year consisted of motorcycle accidents, and over one in three people who died on the roads were motorcyclists. 
In absolute terms, however, the number of fatal accidents involving motorcyclists went down by nearly 30 per cent to 45 last year, from 64 in 2016. And the number of motorcyclists and pillion riders injured in accidents also dropped by about 6 per cent from the previous year to 4,800.
SAC Tee said the Traffic Police will be ramping up education efforts for both new and existing motorists. "Education is a key enabler to impart and inculcate good driving or riding competencies and behaviour," he said. 
A raft of changes to the training curriculum for new drivers and riders will be introduced. From next year, those learning to drive or ride will go through compulsory simulation training to practise defensive driving or riding.
An ongoing trial at the ComfortDelGro Driving Centre for drivers and motorcyclists will also be extended to the Singapore Safety Driving Centre and Bukit Batok Driving Centre.
Simulation training allows for learners to train "in a safe and controlled environment", said SAC Tee. The training will feature realistic traffic situations, and virtual instructors will provide instructions and commentary. 
For existing motorists, a refresher programme will be rolled out to update them on changes to the traffic rules and landscape. 
Since November, the voluntary Safe Driving Course — meant for motorists who have accumulated half of the maximum allowable demerit points — has included more practical time, the Traffic Police added.