Finding love in a sea of trash: A coastal clean-up for singles brings some love to the Earth
SINGAPORE — Dating apps, blind dates, parent introductions ꟷ I have tried them all. Yet, I still entered 2021 very much single and available.
A singles-only coastal clean-up hints that one might find love among trash
As it turns out, picking litter is a largely unromantic and tiring affair
At least the Earth is benefiting
SINGAPORE — Dating apps, blind dates, parent introductions ꟷ I have tried them all. Yet, I still entered 2021 very much single and available.
"How about meeting guys at a coastal clean-up event?" suggested a well-meaning colleague last month after being subjected to a barrage of my failed dating stories.
I laughed it off but found myself signing-up for the event titled Trash Landing on You, a play on the hit Korean romance drama series Crash Landing on You, after other colleagues concurred that it would be the panacea to my luckless dating streak.
Organised by sustainability firm Green Nudge for singles aged 18 to 35, the event poster on its Instagram page hinted that "trash might not be the only thing you will find".
Images of me reaching for a discarded bottle as a handsome stranger locked eyes with mine raced through my mind as I signed up for the S$5 event.
NO MAKEUP? NO PROBLEM
The first sign that this was not going to be your average singles mixer arrived two days before the event last Saturday (Feb 6).
A detailed administrative brief from Green Nudge revealed the location of my upcoming romantic rendezvous — Yishun Dam.
Yes, Yishun. Famed for its bizarre occurrences like cat-killings, drug deals and flashers and less so for romance.
The next sign came on the morning of the event.
As I mulled over what to wear, I realised that there was no way I could dress to impress.
Make-up would wear off and there was only so much I could do to look attractive in T-shirt and track pants.
And with the guidelines for the event explicitly reminding participants not to show up in high-heels as apparently someone had done so before, that was no longer an option for me either.
Clearly, I would have to make an impression with my trash-picking skills instead.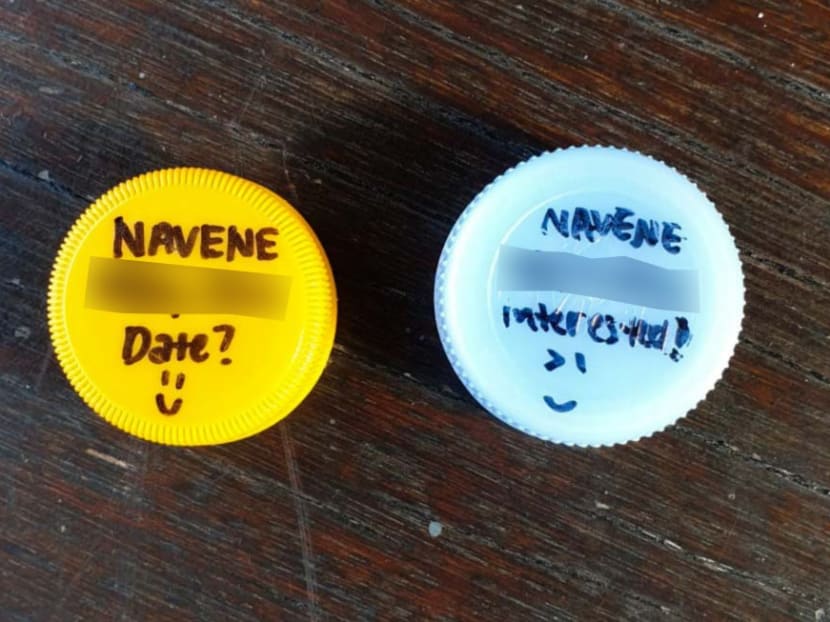 As I gathered alongside eight other girls and 10 guys at Rower's Bay along Lower Seletar Reservoir on the morning of the event, I wondered if I would be able to impress anyone there.
This was my first time attending a coastal clean-up in years. Would my inexperience make me any less appealing?
And at such events which were likely to attract those with a strong appreciation for the environment, would I be judged for using disposables? I hurriedly stuffed away my Milo packet.
We were broken up into groups and I found myself with four guys and two other girls.
Unlike the hardcore environmentalists I was expecting, they were from various backgrounds.
Within the group were university students, a researcher from the Agency for Science, Technology and Research, an operations lead from reusable container rental service Muuse and even a national badminton player.
And like me, most of them had never attended a beach clean-up either.
Following a quick safety briefing by the event's facilitators, we were each handed two bottle caps with our names and mobile number on them.
"If you meet somebody you like, feel free to pass the cap to them so that they can call you after the event," explained a facilitator.
"But wait, if they really want me they should chase after me, right?" I thought to myself as I pocketed the bottle caps.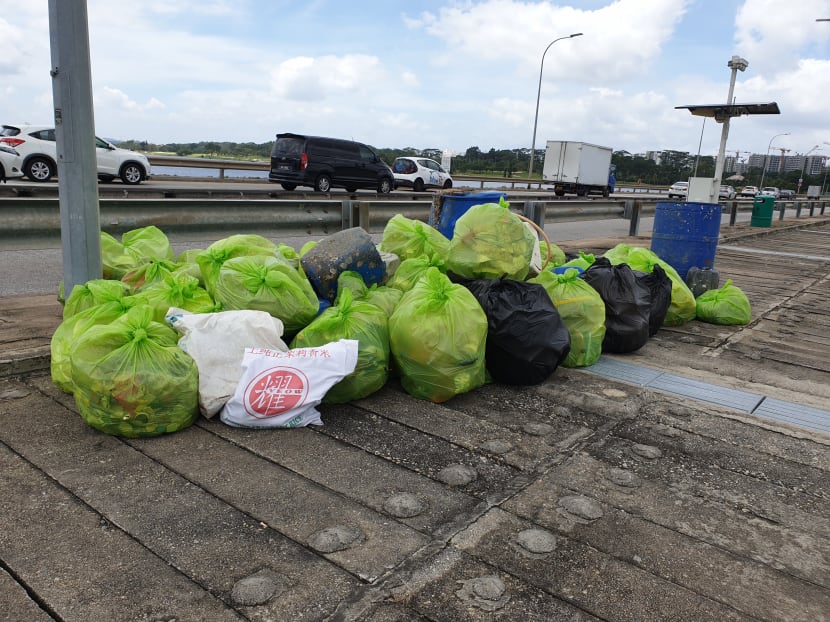 DITCH THE BOY, LOVE THE EARTH
Armed with gloves, tongs and trashbags, we made our way to the coastline of Yishun Dam.
This is where the magic happens, I thought to myself as I scanned the littered coastline.
But Bollywood fantasies of me meeting the love of my life dissipated within 15 minutes as I soon realised that trash-picking is largely a tiring and solo affair.
Sweat started to pour and my back began to ache as I meticulously picked up litter from the coast.
Determined to cover as much ground as possible, I kept my conversations with others to a minimum to conserve energy.
With each piece of styrofoam, cigarette lighter or used bottle that I cleared, the area began to look visibly cleaner.
Along with it was a growing sense of satisfaction that I was actually making a difference and doing something bigger for the Earth.
As my teammates and I went about with our work, our pile of filled trash bags started to grow, much like my list of exes.
By the end of one and a half hours, the entire group of volunteers had collectively amassed over 230kg of rubbish, including odd items such as oil drums, tires and light bulbs.
It was a heartening consolation, considering that none of the sparks I was hoping for had materialised.
And at least I ended up actually exchanging numbers and social media handles with my group mates who turned out to be a really friendly bunch.
I guess this is a better scenario than walking away without anybody's number at all, or worse, being unceremoniously ghosted by people you meet on dating apps.
And hey, even though this was another disappointing outing in my hunt for love, at least I left the shores of Yishun Dam a little cleaner for other couples this Valentine's Day.