First-time online consumers in S'pore jump 30%, but digital economy shrinks amid travel slump: Report
SINGAPORE —The number of consumers in Singapore buying or signing up for digital services for the first time jumped by 30 per cent this year, but a sharp fall in online bookings for travel services due to Covid-19 led to a 24 per cent dip in the country's digital economy.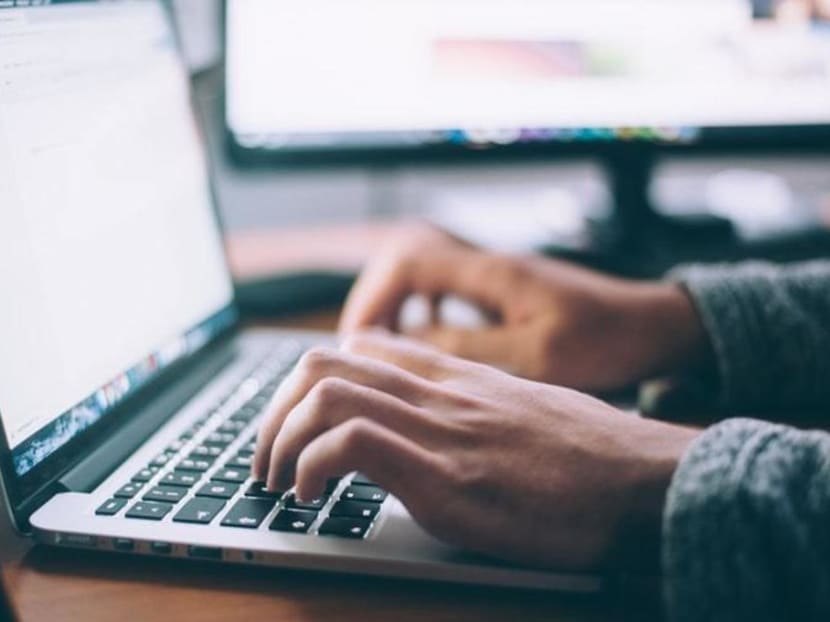 A report by Google, Temasek and Bain & Company looked at growth of the region's digital economy, including Singapore
It found a sharp jump in first-time online consumers here this year despite already high technology adoption
The slide in travel led to an overall contraction of Singapore's digital economy
Other regional nations saw their internet economy grow, some by double digits
The report also identified two emerging sectors that have benefited from Covid-19
SINGAPORE —The number of consumers in Singapore buying or signing up for digital services for the first time jumped by 30 per cent this year, but a sharp fall in online bookings for travel services due to Covid-19 led to a 24 per cent dip in the country's digital economy.
These were among the findings from the "e-Conomy SEA 2020" report published on Tuesday (Nov 10) by sovereign wealth fund Temasek, tech giant Google and consultancy Bain & Company. The 128-page report is the fifth in a series of annual reports that tracks the growth of the booming digital economy in Southeast Asia.
On average, about one in three, or 36 per cent, of all digital service consumers in the region were new consumers who bought or signed up for digital services for the first time due to the nationwide lockdowns to curb the spread of the coronavirus.
These services included e-commerce services covering groceries, electronics and apparel, as well as online media such as education technology, online loans and video streaming services.
Singapore's 30 per cent jump in first-time digital users puts it nearly on par with other countries in the region, even though it already has the highest digital penetration rates in Southeast Asia, Google Southeast Asia's vice-president Stephanie Davis said.
However, unlike Singapore, other countries in the region are seeing their digital economies grow this year, with some even experiencing double-digit growth.
Vietnam's digital economy is growing by 16 per cent this year, while Indonesia is increasing by 11 per cent.
While Singapore's digital economy is shrinking 24 per cent to US$9 billion (S$12.2 billion) this year, it is set to bounce back to US$22 billion by 2025 as sectors severely hit by Covid-19 resume, the report said.
Given this picture, the report still expects Southeast Asia's internet economy to hit over US$300 billion (S$404 billion) by 2025, despite the global slowdown brought about by Covid-19.
This is close to the estimate put forth by Temasek, Google and Bain & Company in its pre-pandemic report last year, which projected that the region's digital economy could swell to US$300 billion by 2025 — about three times its current annual size.
EMERGING SECTORS ACCELERATED BY COVID-19
Unsurprisingly, sectors such as e-commerce, food delivery, and digital financial services — such as e-payments and online remittance services — have seen accelerated growth due to the coronavirus outbreak.
Besides these, the report also identified two new emerging sectors that have also rapidly taken off because of Covid-19.
Mr Rohit Sipahimalani, joint head of investment, portfolio strategy and risk at Temasek, said that health technology (healthtech) and education technology (edtech) played a crucial role during global lockdowns as they allowed people to still have access to these critical services.
This has spurred new growth opportunities in these relatively nascent sectors, he added.
For example, the coronavirus has triggered a jump in commercial interest in telemedicine and many providers, insurers and businesses have begun to build their own platforms or partnered with existing telemedicine providers to offer health services.
The report also found that healthtech usage has grown by four times in the region since January this year.
A similar trend has been observed in edtech, where tool adoption in the sector has grown rapidly in the last year as educators urgently sought face-to-face alternatives when schools closed to curb the spread of the virus.
As a result, year-on-year installations of the top five edtech applications in Southeast Asia more than trebled from six million before Covid-19 to 20 million during the pandemic.
When asked if growth in these sectors will be sustained even after the pandemic ends and physical services return to business as usual, Mr Sipahimalani said that healthtech and edtech providers have developed services that add value to regular consultations and classroom lessons.
"It is no longer a question of just having a platform for telemedicine," he said. For example, some healthtech providers have offered services that help alleviate doctors' administrative duties, or have developed artificial intelligence technology that can calculate how frequent doctors should follow up with their patients.
The same can be said for edtech, he said, where providers are more likely to see success if students see the value in these services.
"Once people are on the platform and adopters see genuine value added… that's the sort of thing that will keep people on the platform," Mr Sipahimalani told TODAY.