Fish farmer dreams of saving ocean
SINGAPORE — In a messy terrace house in Changi, marine farmer Shannon Lim uses old-school but innovative science to produce more fish and more types of seafood than conventional fish farms.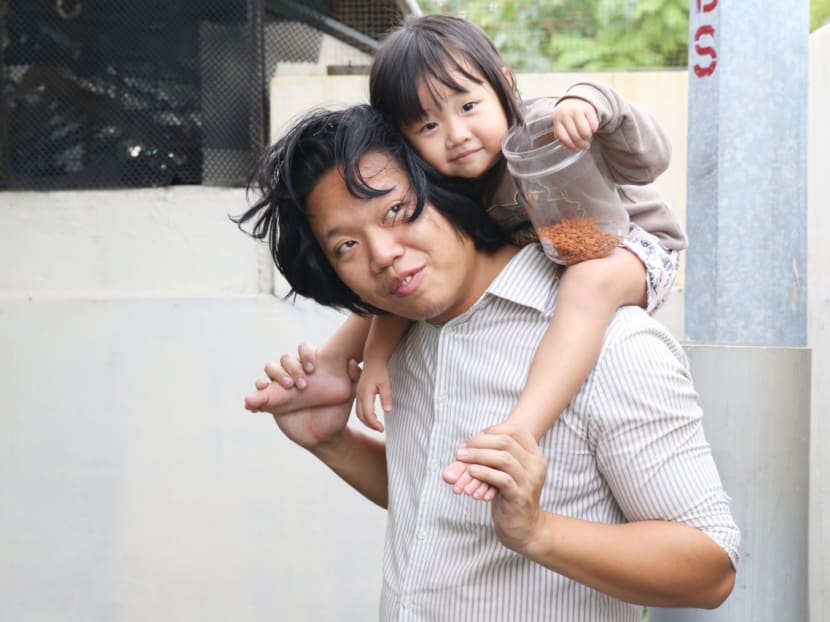 SINGAPORE — In a messy terrace house in Changi, marine farmer Shannon Lim uses old-school but innovative science to produce more fish and more types of seafood than conventional fish farms.
Yet, the 29-year-old, who rears marine life in 14 black and blue tanks connected by water pipes, said he spends less on equipment and electricity bills than his competitors, making his company, Onhand Agrarian, one of the most profitable in the industry.
Launched four years ago, Onhand Agrarian supplies a variety of seafood — from fish such as sea bass and grouper to pricier catches like lobsters, prawns and sea grapes — to pet shops, restaurants and walk-in customers.
Its Changi quarantine site and a 40,000 sq ft farm in Lim Chu Kang produce at least 80kg of seafood per cubic metre of water. For the same amount of water, they also produce eight times more fish than regular fish farms, said Mr Lim, the company's managing director.
The farms are so productive because they run on an Integrated Multi-Trophic Aquaculture System (IMTRAS), he explained. IMTRAS allows waste from an organism to be recycled as food for another, creating an ecosystem of various species.
For example, waste from fish serves as food for crustaceans such as lobsters and crabs. These crustaceans also produce waste, which are further broken down into fertilisers by sea cucumbers and sea urchins.
As a result, the fertiliser enables macro algae like seaweed and sea grapes to thrive. These algae provide oxygen for other organisms, while "cleaners" such as mussels and oysters keep the water hygienic. This removes the need for expensive oxygen and filtration equipment and saves on electricity bills.
"If you know how a biological system works ... you don't need the hardware ... (IMTRAS) to me is more high-tech than spending S$30,000 on stuff (when) a lobster will do it for you," he said.
His fish also survive far longer than those in regular farms, where fish are commonly reared in open water and exposed to natural parasites and pollution.
Mr Lim's farming journey began when he was still working as a financial planner for AIA Singapore about six years ago. Then, the Republic Polytechnic graduate in Media and Fine Arts analysed market trends and predicted a shortage of fertilisers.
Determined to find a way of farming without using fertilisers, he started talking to clients who were marine biology and aquaculture professors to learn more about farming techniques, and reading up extensively on the subject during his free time.
Soon, he designed his first IMTRAS and later collaborated with a professor who had researched the system to improve on his model.
When he tried to sell his idea to other fish farms, they refused to give up their traditional practices. Most were not making enough money to invest in IMTRAS equipment. Mr Lim said: "So I thought, 'Since I have an idea, why not go ahead and do it?'"
Mr Lim, who has invested about S$160,000, has high hopes for his business, aiming to supply 15 per cent of Singapore's seafood eventually.
Currently, only 8 per cent of fish consumed here is produced locally, according to the Agri-Food & Veterinary Authority of Singapore.
But Mr Lim, who runs his farms with the help of about 30 volunteers, said he is not in the business only for the money. His dream is to "make seafood so cheap" that he can cripple trawling businesses that destroy marine life.
"I firmly believe that sustainable food should always be cheaper than unsustainable food, for the simple reason that I am not incurring extra costs," he said.
Mr Lim's dream of selling cheap seafood while preserving the ecosystem is tied to his love for the ocean, which started when his dad took him, as a 10-year-old, to the beach to appreciate nature.
"A lot of problems in the world are the result of environmental mismanagement," he said. "We are taking urbanised bits of Singapore (and) returning it to nature."