Food delivery companies see more orders as Covid-19 outbreak forces some to stay home
SINGAPORE — With the Covid-19 outbreak forcing many people to work or study from home, having meals delivered to the doorstep has become a more common practice.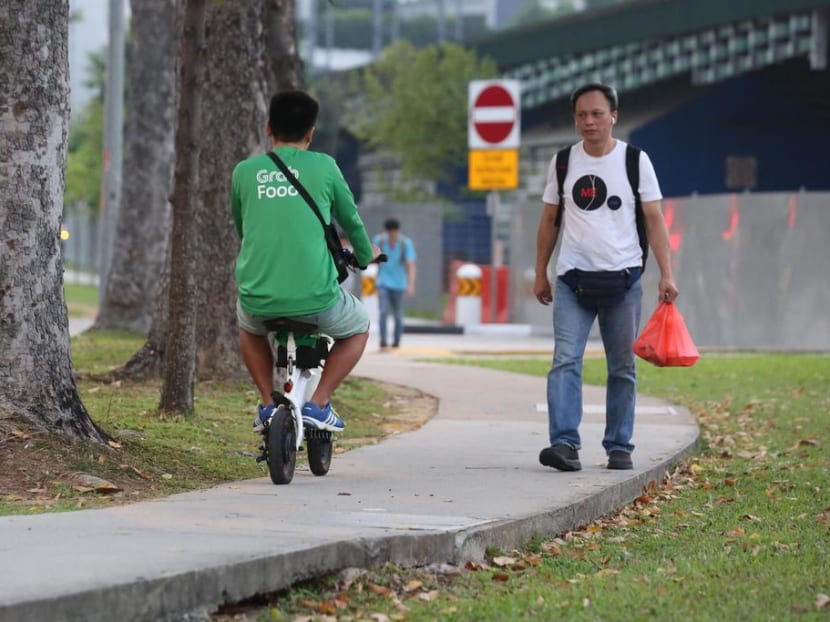 SINGAPORE — With the Covid-19 outbreak forcing many people to work or study from home, having meals delivered to the doorstep has become a more common practice.
This, among other factors, has been a boon for major food-delivery companies.
Deliveroo and GrabFood have seen an increase in deliveries of 20 per cent over the past few weeks, while Foodpanda's delivery volume went up 15 per cent in February compared to the month before, they told TODAY in response to queries on Friday (March 6).
Delivery riders whom TODAY spoke to, however, said that they are not doing more deliveries. They believe this is because there are more delivery riders plying the streets during this period of economic uncertainty.
While the companies said they are seeing more food delivery orders, this could also be due to marketing campaigns or factors other than the coronavirus outbreak.
Singapore began seeing cases of local transmission from Feb 4, which prompted many companies and tertiary institutes to implement work- or study-from-home measures.
NOT AS MANY DINING OPTIONS IN RESIDENTIAL ESTATES
Those who work or study from home told TODAY that they have been spending significantly more on food deliveries over the past month.
An employee at a banking firm, who wants to be known only as Xin Yi, said that she has been ordering in food about three times a week, spending an average of S$20 per order.
Where her workplace in the central business district has a plethora of nearby food choices, her residential estate in Choa Chu Kang does not.
The 31-year-old also orders food delivery for family dinners these days, whereas in the past she used to buy them from stalls near her estate on the way home.
Similarly, Year 2 Singapore Management University student Koh Zhi Jia said that he relies on food deliveries about four to five times a week, spending about S$100 a week on it.
He hardly used food delivery services before the outbreak.
"The main reason is convenience. The school is in the town area; when you're in a residential area there isn't that convenience," the 22-year-old said.
All four of his modules have been switched to online classes, and he has not gone to school for classes since the middle of February.
NO DIFFERENCE FOR FOOD DELIVERY RIDERS
Food delivery riders whom TODAY spoke to said that they have not seen an increase in individual orders or earnings.
One of them, GrabFood delivery rider Jim Hon, said this may be because more riders have been making deliveries, thus meeting the increase in demand.
"When you keep seeing new faces every day, it looks like a lot more people are joining this (line)," said the 37-year-old.
The food delivery companies said that they use software algorithms and data analytics to ensure that the riders are assigned to the right areas and at the right times according to demand.
The riders are self-employed, have flexible work hours and are free to deliver as and when they choose.
One of the companies, Foodpanda, added that should there be a drop in demand when the outbreak is over, it will be a situation the firm is familiar with.
"We regularly experience spikes in orders — be it over the weekend, public holidays or festive periods," said Foodpanda Singapore managing director Luc Andreani.
"In combination with our insights and data, we are able to balance and adjust our operations accordingly to manage demand for delivery."