Foods to avoid during circuit breaker and make-at-home meals to try
SINGAPORE — Going to the wet market or supermarket requires more planning beforehand these days: Wear a mask, have a list of things to get to make full use of the precious trip, and have enough carriers or helping hands to take the items home. What many people may not think through as much though, is what they are consuming.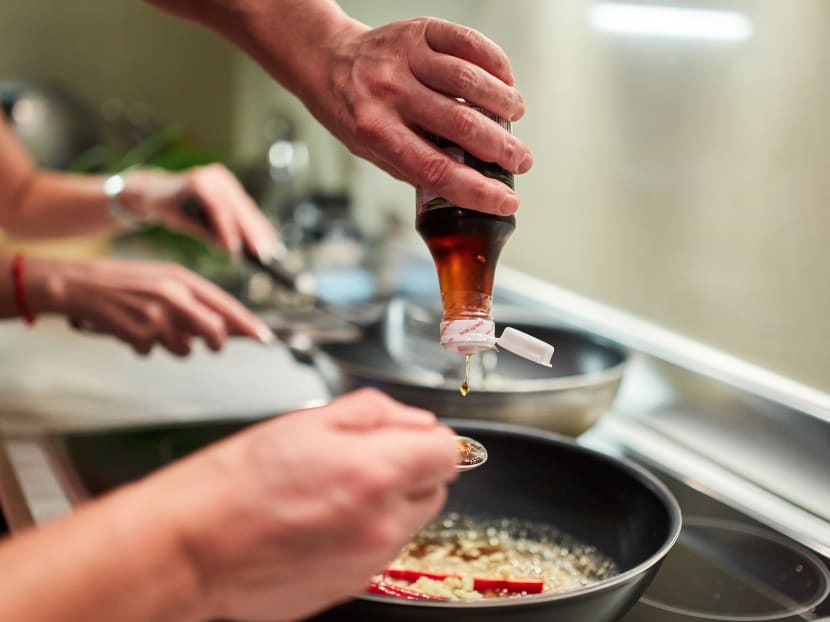 SINGAPORE — Going to the wet market or supermarket requires more planning beforehand these days: Wear a mask, have a list of things to get to make full use of the precious trip, and have enough carriers or helping hands to take the items home.
What many people may not think through as much though, is what they are consuming. Dr Melvin Look consultant gastrointestinal surgeon and director of PanAsia Surgery, a private practice, said: "What we eat can have a big impact on our body's ability to fight off infections and recover quickly from it.
"Even before the circuit breaker was announced, I noticed the public stocking up on canned foods, instant noodles and snacks like chips and sweets. These are the exact foods to avoid if you want to bolster your immunity."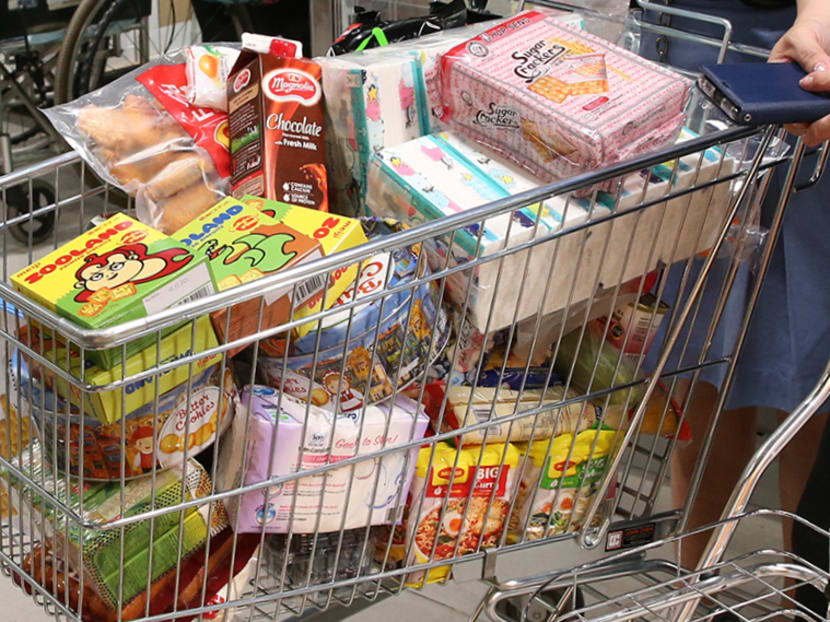 Dr Look said that the gastrointestinal tract is the largest immune organ, and about 70 per cent of the immune cells are found there — lining the gut and helping to maintain the integrity of the intestinal barrier. 
Consuming too much refined sugars and processed foods can disrupt the gut barrier and lead to a condition called the "leaky gut", he added.
This is a digestive condition whereby the gut barrier becomes increasingly permeable or weak and allow endotoxins to escape into the blood stream.
Endotoxins are found in the outer membrane of the cell wall of a certain group of bacteria in the gut, but when they escape into the blood stream and to other parts of the body, they are attacked by the immune system as foreign substances and inflammation occurs. Many diseases are driven by this inflammation, including cancer and infections.
"Sugars can also have an effect of feeding an infection as bacteria and viruses thrive on it as an energy source," Dr Look said.
While consumers may be buying instant noodles and canned food to make fast and convenient meals during this stay-home period due to Covid-19, Ms Yeap Cheng Guat, 57, is making a point to continue to shop and eat sensibly.
The founder of homegrown bakery and cafe chain Cedele, known for its healthy baked products and menus, steers clear of processed foods, soft drinks and three-in-one beverages so that she can control the amount of salt, oil and sugar in her meals, and minimise her intake of preservatives.
An advocate of healthy, wholesome eating, Ms Yeap opts for whole foods and nutrient-dense ingredients with anti-inflammatory properties, such as fresh vegetables and fruit instead to keep her immunity in top form.
"My golden rules in making food for myself and my customers are similar. They must be nutritionally balanced, rich in fibre and packed with antioxidants.
"Dishes must also be made from scratch with good quality fresh ingredients, no adding of preservatives and stick to moderate use of salt, oil and sugar," she said.
HOW MICRONUTRIENTS AFFECT THE IMMUNE SYSTEM
Healthy eating is important for good health — all the more so now when the human body and its immune system is the chief engine eliminating the coronavirus and aiding recovery without a vaccine or cure. 
Dr Manfred Eggersdorfer, professor of healthy ageing at the University Medical Center Groningen in the Netherlands, said in an email interview with TODAY that there is a growing body of evidence indicating that nutrition and immune responses are closely related, highlighting the role that nutrient-rich diets or dietary supplementation may play in supporting the immune system.
Dr Eggersdorfer conducts research on how micronutrients impact the immune system. Micronutrients are vitamins and minerals that are not produced by the body but are needed in small amounts for healthy growth and for the body's functions and wellbeing.
Deficiencies or a low status in micronutrients have the potential to negatively affect immune function, and may therefore lower resistance to infections.
"We learn from the spread of the coronavirus infections that older people are especially vulnerable. We also know that they have weaker immune systems and often have an inadequate intake of essential nutrients. Critical nutrients for this group include Vitamin D, B12 and omega-3 fatty acids," he said.
Dr Look advised people to walk when heading out to buy essential items and groceries during off-peak hours, instead of taking public transport.
Besides avoiding crowds, there is an added benefit, he said: "You will be rewarded with fresh air, exercise and sunshine. Vitamin D is produced by the body when we are exposed to the sunlight. Besides being a natural hormone vitamin vital for bone health, it is also an important pro-survival molecule in our immune system."
WHAT ARE THE NUTRIENTS THAT BOOST IMMUNITY
Dr Eggersdorfer said that several micronutrients are understood to work together to support an effective immune system.
They are vitamins A, B6, B12, C, D, E and folate as well as the minerals, zinc, iron, selenium, magnesium and copper. Omega-3 fatty acids also support an effective immune system.
For some micronutrients, Dr Eggersdorfer said that intakes above the recommended daily allowance may be able to better support optimal immune function.
Furthermore, requirements for certain micronutrients appear to increase during a bout of illness.
Citing an example of vitamin C stores in the body, which drop during times of infection, Dr Eggersdorfer said: "For a strong immune system an intake of 200mg to 500mg a day is recommended for healthy people. This can be achieved by eating three oranges or two kiwi fruits every day or by taking a supplement.
"Vitamin C requirements change depending on health status, and an intake of 1g to 2g a day is helpful for people who are sick."
To promote a healthy gut, Dr Look recommended aiming for a predominantly whole-food, plant-based diet consisting of vegetables, fruit and wholegrains, for example.
This can be balanced with some lean meats, chicken meat which contain vitamin E and zinc, coldwater fish such as salmon and tuna which are rich in vitamin B6, healthy fat (omega-3 fatty acid, monounsaturated fat found in olive oil and avocados) as well as some probiotics in the form of fermented foods such as yoghurt or supplements.
Fatty fish such as salmon and mackerel is also a good source of omega-3 fatty acids.
Dr Look said: "While most of our micronutrient requirements can be met by a healthy balanced diet, adding a daily micronutrient and multi-vitamin supplement may be a good idea, too."
WHAT INGREDIENTS TO BUY FOR MEALS
When shopping for ingredients to cook at home, Ms Yeap of Cedele suggested looking out for these healthier immunity-boosting foods.
A tip to prolong shelf life of fresh fruit and vegetables: Rinse them in vinegar and salt solution, then vacuum pack for longer-lasting freshness.
Wholegrains such as brown rice, basmati rice, oats, millet, quinoa
Dried pasta and dried bee hoon (rice vermicelli)
Fresh and frozen fruit and berries
Leafy vegetables and root vegetables (sweet potato, pumpkin)
Beans
Mushrooms
Fresh / dried herbs and spices (turmeric powder, black pepper)
Seeds and nuts
Fresh onion, ginger, garlic
Olive oil and low-sodium soy sauce or tamari (gluten-free soy sauce)
Fish and meat in moderation