Former exco member of Workers' Party youth wing on trial for stealing S$52,000 from ex-girlfriend
SINGAPORE — Marcus Kong Wei Keong, who served as an executive committee (exco) member in the Workers' Party's youth wing in 2011 and 2012, is on trial for allegedly stealing some S$52,000 from his girlfriend's savings between 2015 and 2016.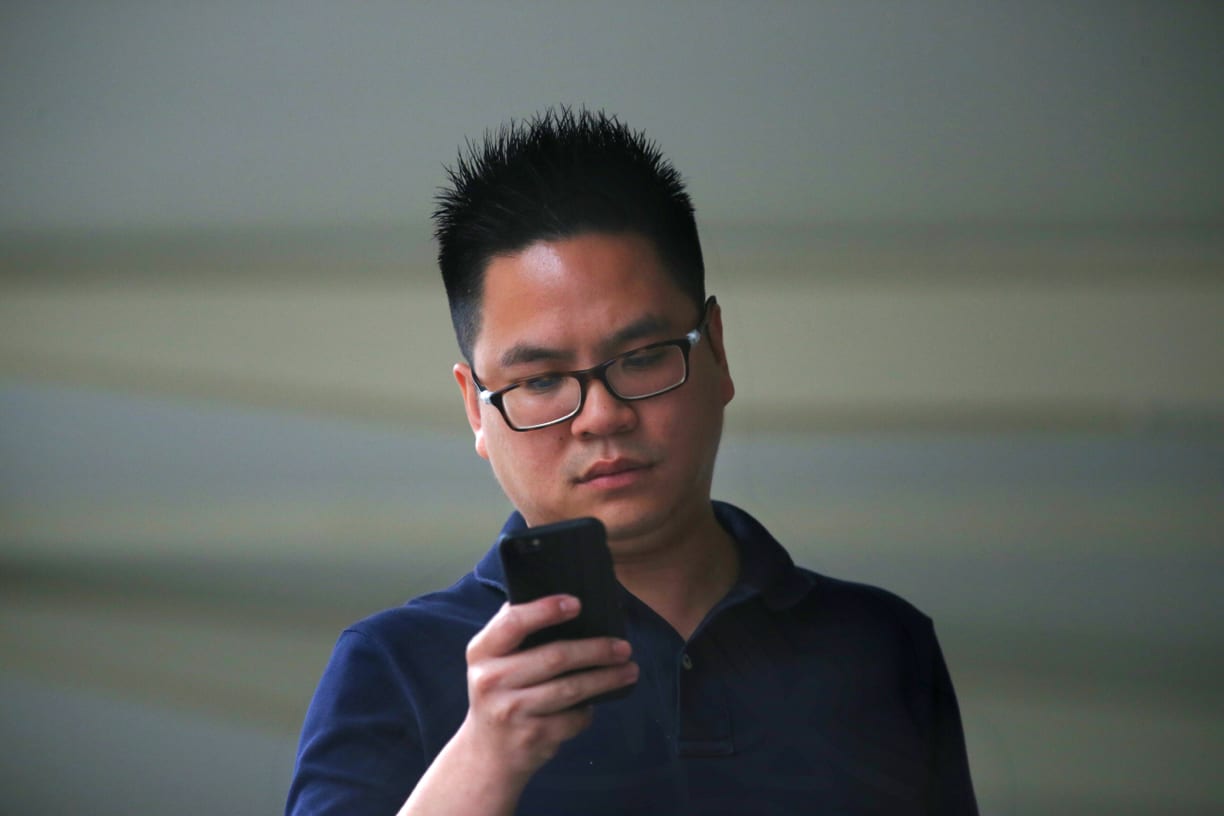 SINGAPORE — Marcus Kong Wei Keong, who served as an executive committee (exco) member in the Workers' Party's youth wing in 2011 and 2012, is on trial for allegedly stealing some S$52,000 from his girlfriend's savings between 2015 and 2016.
Back in 2015, the girlfriend, Ms Felicia Lee who is a teacher, was unable to work for a few months due to severe eczema, so he moved to live with her in May that year to care for her.
On Friday (Oct 4) when the trial started, Ms Lee was the first witness to testify, saying that Kong's parents did not know that he was in Singapore at that time because he was supposed to be studying at the University of Queensland in Australia.
Kong had proposed living with her because he said that "hotel fees are quite expensive", she told the court.
His parents found out that he had gone behind their backs to remain in Singapore instead of studying overseas only when the couple broke up in February 2016.
PARENTS KNEW OF GAMBLING PROBLEMS
On the night of the break-up, a loan shark had called her out of the blue demanding payment for an overdue loan Kong had taken.
She became sure then that he was also behind a series of suspected fraudulent transactions she discovered from August 2015.
Ms Lee got Kong to move out, had a friend drive them to his parents' house in Hougang, and told his parents what had happened. 
While his parents were shocked by the revelation, Ms Lee was in for a shock as well when she found out from the parents that Kong has had gambling problems "from young" and has gotten into trouble with loan sharks before.
"It was there and then that he admitted that all those transactions were done by him."
Kong now faces 54 charges, but he is denying that he had committed the offences.
So he claimed trial to 32 charges relating to the theft of Ms Lee's credit and ATM cards, and various unauthorised cash withdrawals made using the cards.
There are another 21 charges relating to occasions where he allegedly accessed Ms Lee's internet banking networks to make fund transfers.
He also denied giving a false statement to the police that he had no knowledge of how money was being transferred from Ms Lee's savings account to his own bank account.
Deputy Public Prosecutor (DPP) Edwin Soh told the court that the prosecution will adduce evidence to prove Kong's "dishonesty". 
SHE ENTRUSTED HIM WITH VALUABLES, KEYS
The court heard that Ms Lee got acquainted with Kong online through the Government's Social Development Network sometime in 2013 or 2014, but started meeting up only in March 2015.
She said that they became an item two months after they met, and he treated her very well, giving her "a lot of help" when she developed severe eczema that period.
When he moved in with her, her condition was so severe that her whole body was red, her leg swelled, a fever lingered, and she rested on her bed 12 hours a day, "even in day time", she added.
Ms Lee entrusted Kong with her mobile phone, laptop, house keys and letterbox keys. "I relied on (him) as he was my boyfriend then. He offered to look after me. He offered to get meals, accompany me to visit the doctors."
When asked to explain why she was so sure that she did not make some of the transactions Kong allegedly made, Ms Lee said: "I was unwell at home. I didn't need to spend the amounts at all." 
Furthermore, many of the transactions on her DBS and Citibank cards were cash advances, which she had never taken, and some of the transactions engaged the United Overseas Bank's CashPlus service, which she did not know of until the fraudulent transactions occurred.
Ms Lee also did not expect her cards to be missing because she was "at home all the time" when the suspected fraudulent transactions were made. 
The court also heard that Ms Lee did not receive bank statements in her letterbox for a few months after Kong moved in, even though she used to get them.
When she asked Kong about them several times, he kept denying that he had seen them. 
Similarly, she no longer received SMS notifications she would usually get when transactions were made in her bank account. She testified that she called the bank after discovering the suspected fraudulent transactions and found out that someone had deactivated the notification service on her behalf.
HE LENT MONEY TO HER FRIEND
Ms Lee said that during the time she was unwell, Kong had often insisted on paying for her needs, saying that he was working while she was not and that he was her boyfriend.
He paid for skin products for her eczema that cost up to A$800 (S$745) on an Australian website, for example, and for the fees during visits to a Traditional Chinese Medicine clinic that came up to about S$600 to S$800. 
Once, he even insisted on lending A$2,000 to a church friend of Ms Lee's when the friend was about to go to Australia for a holiday but could not afford the expenses there.
He even gave the friend another A$200 besides the loan to "bless her", she stated.
Ms Lee said that she would not have lent the friend the sum herself. "It would not be wise for me to do so as I was not working," she explained.
At that time, Kong's gesture made her feel that "he was going beyond what (she) would expect he would do as a boyfriend", she added.
Ms Lee finally suspected that someone was using her cards without permission in August 2015. She was trying to pay for a skin product online and two of her credit cards could not be used.
Kong was not represented by a lawyer and cross-examined Ms Lee himself on Friday. He will continue to cross-examine her on Monday when the trial continues. 
He remains out on a S$15,000 bail.
When reached, the Workers' Party declined to confirm if Kong was still a member, stating that information on its membership is confidential.
TODAY understands from sources that Kong had been inactive with the opposition party for a few years, but remains a member.