Former foreign minister George Yeo to step down as chairman of Kerry Logistics Network
SINGAPORE — Former Foreign Affairs Minister George Yeo will be stepping down as chairman and executive director of Kerry Logistics Network on May 31.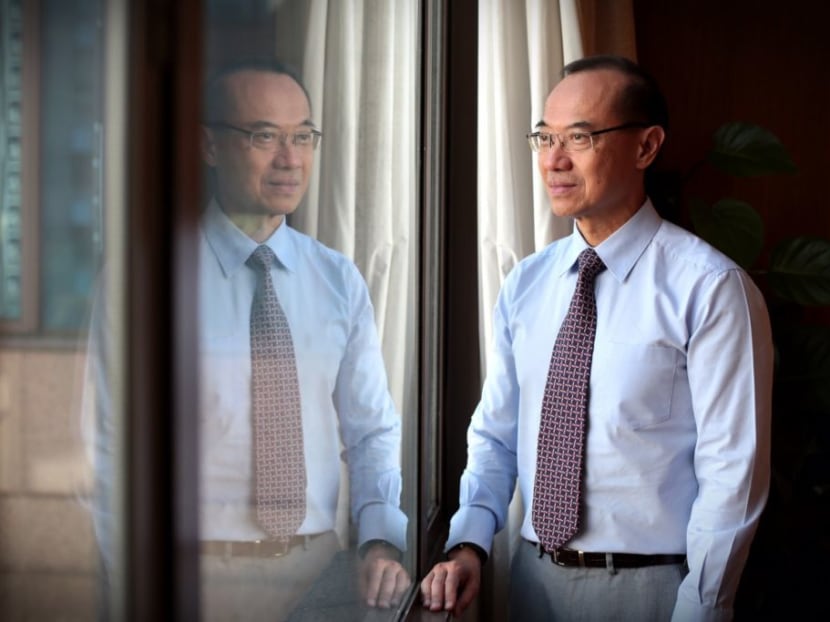 SINGAPORE — Singapore's former Foreign Affairs Minister George Yeo will be stepping down as chairman and executive director of Hong Kong freight and distribution company Kerry Logistics Network on May 31.
He will also retire as director of Kerry Holdings but will stay on as senior adviser to Kerry Group.
In a note to his colleagues, he said that he had indicated his wish to retire a year ago, after his wife recovered from a serious illness.
"Reaching 65 this year, I want more time for my family and to pursue other interests," he said in the note which was posted on his Facebook account.
His wife, Mrs Jennifer Yeo, was diagnosed with a rare form of nose cancer in 2017. After treatment in the United States, Mr Yeo said on Feb 1 last year that following a full check-up, there was "no trace anymore of her cancer".
She would have to be "under close surveillance" in the first two years, he wrote on Facebook. The Yeos have four children.
As senior adviser, he will return to Kerry Logistics' headquarters in Hong Kong every month, Mr Yeo wrote on Friday.
"It is therefore not yet time for farewell. However, I want to take this opportunity to thank all of you for your support, guidance, encouragement and friendship over the last seven years." 
Mr Yeo has been chairman of Kerry Logistics Network since August 2012 and became an executive director in November 2013.
The former politician took on the roles after his People's Action Party team lost Aljunied Group Representation Constituency to the Workers' Party in the 2011 General Election.
Shortly after that, many Singaporeans urged him to run for the presidency but he decided not to do so.
In an interview in 2015, Mr Yeo said he did not see himself returning to parliamentary politics. "For presidential politics, I've kept that open but I don't see myself going into presidential politics either," he said at the time.
Mr Yeo entered politics in 1988 and became a Cabinet minister in 1991. He was formerly Health Minister and Minister for Information and the Arts.
Before that, he was in the Singapore Armed Forces and Defence Ministry, and attained the rank of Brigadier-General.