Gang leader had ill intentions towards teen girl, friend testifies at rape trial
SINGAPORE — There were occasions when alleged rapist Koh Rong Guang showed his desire to make his 13-year-old victim suffer, going by the testimony of their mutual friend.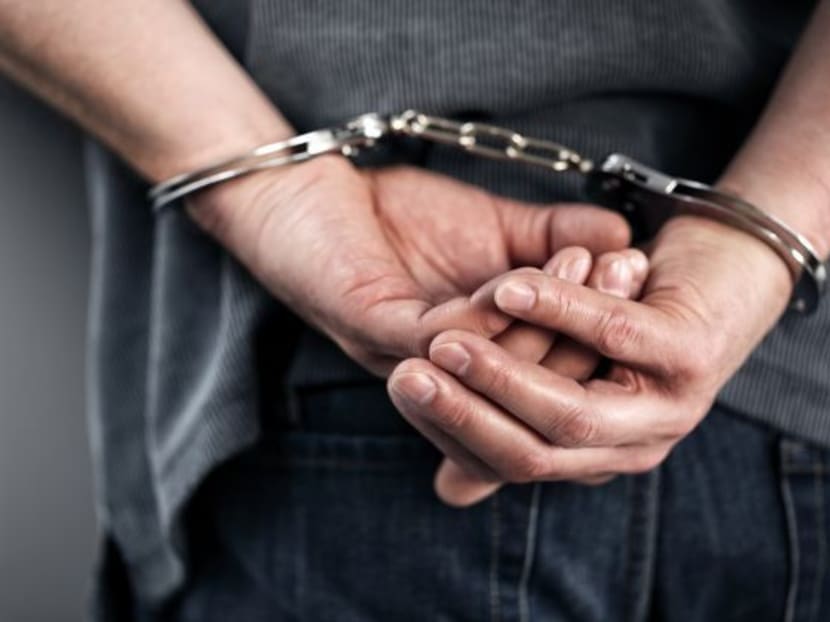 SINGAPORE — There were occasions when alleged rapist Koh Rong Guang showed his desire to make his 13-year-old victim suffer, going by the testimony of their mutual friend.
Taking the stand on the second day of the trial on Wednesday (Jan 17), Fu Yiming, 20, testified that he and two other gang members knew "very clearly" that Koh wanted to rape the victim, having heard him say one night that he wanted to "lure" her out to "punish (her) for not wanting to meet him".
At different times, Fu tried to protect her by saying that he wanted her to be his girlfriend, but could not stop the assaults because he was afraid of Koh.
Koh, 25, was 21 and the leader of a teenage gang when he allegedly raped the girl four times.
On one such occasion, which Fu claimed was some time in late 2013 or early 2014, Koh asked the victim to strip at the staircase landing of Block 672A, Choa Chu Kang Crescent. Fu had to walk away to "buy a drink" although he did not need it, because he was feeling "helpless".
"I didn't want to witness the incident," Fu said, adding that Koh had asked him to mind his own business before.
Another time, on Jan 25 in 2014, Fu sent a phone text message to Koh to find out why he was asking the girl out again that day. This was after hearing from her that Koh had raped her in November 2013, at a staircase landing in Choa Chu Kang Centre near a karaoke outlet.
Evidence presented in court showed that Koh responded to the message by asking Fu what "position" he had "to speak up" for the victim.
Fu then told Koh that he was trying to "woo her and wanted her to be my girlfriend". However, Koh raised the point that Fu already had a girlfriend.
When Fu asked Koh if he was going to have sex with the victim, Koh told him that he did not have a say in what he (Koh) wanted to do. He also said later that it "depended" on his "mood".
He then stressed to Fu that nobody could take the victim away from him if he really wanted her.
Koh was wielding his position as his gang leader, Fu said, describing himself as Koh's "right-hand man" in the Sio Kun Tong gang. Fu had joined the gang in June 2013, and was the "main person who executed (Koh's) orders".
Along with five other gang members, they would get into fights once every two to three days, and hung out mainly at Lot One mall in Choa Chu Kang. It was Fu who introduced the victim to Koh, having befriended her some time in October 2013.
The court heard that after his tense WhatsApp exchange with Koh, Fu accompanied the victim to the staircase of Block 672A, Choa Chu Kang Crescent, where she was to meet Koh on Jan 25 in 2014.
Fu tried to tell Koh again that the girl was his girlfriend, but Koh started to beat him up, and threatened to hit him and the victim with a brick.
Pleading for Koh to stop, the victim gave in and had sex with Koh, Fu said.
"I do not know which floor they went to. I just sat at the staircase and smoked, for about 20 minutes," Fu recalled.
Later, Koh said he wanted Fu to have sex with the victim as well. Fu did not do it, but Koh took a few photos of them in compromising positions to ensure that the victim would not report the matter to the police.
After testifying, Fu publicly apologised in court to the victim for doing "a poor job as a friend".
"I am sorry for not informing the police earlier of this incident," he added.
"Although I knew (Koh) had been sexually assaulting (the victim), I did not dare to lodge a police report earlier because I was afraid of (Koh)," he said, explaining that Koh was "violent on certain occasions", and carried a baton or knife with him at times.
Fu told the victim to make a police report only after a collage of sexually explicit photos Koh had taken of them made rounds on social media through the Facebook account of someone else on July 4 in 2014. The day after, Fu went to the police station with the victim.
Last November, Fu was sentenced to serve time at the Reformation Training Centre for offences related to money laundering.
Koh, who said he was self-employed, faces 12 charges. Four of these are for allegedly raping the girl between November 2013 and January 2014.
The other charges include one of sexual assault by penetration, three of criminal intimidation, two of committing an indecent act with a young person, one of causing hurt, and one of circulating a nude photo of the girl.
Koh, who is defended by lawyer Irving Choh, is denying all charges.
Three witnesses including Fu and the victim have testified so far, and 12 more are expected in the trial that will last eight days.
If convicted of statutory rape, Koh could be sentenced to between eight and 20 years' jail and at least 12 strokes of the cane.