Gearing up for Vers: Some flat owners want earlier rollout of new HDB scheme
SINGAPORE — A day after the new Voluntary Early Redevelopment Scheme (Vers) was announced, some residents in public housing estates that could be among the first in line are already wishing for the scheme to be introduced earlier.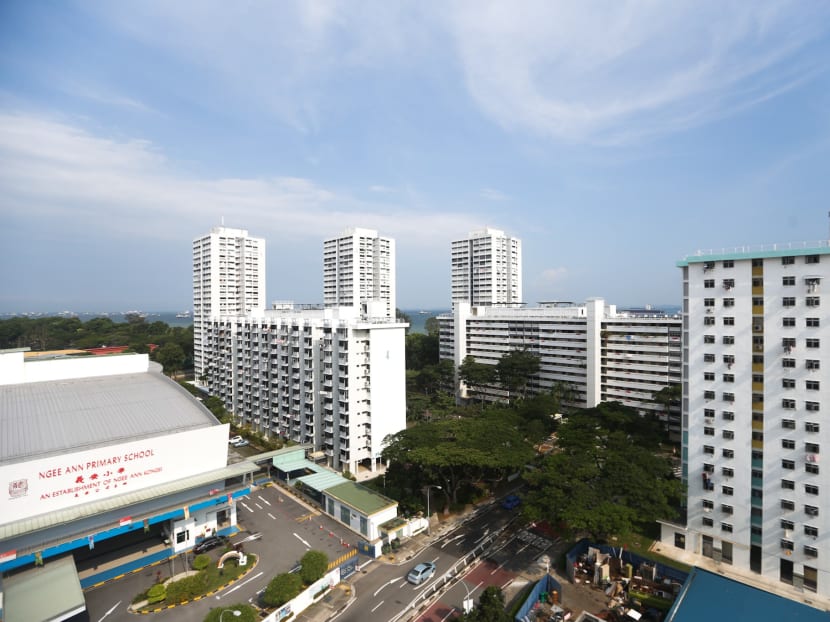 SINGAPORE — A day after the new Voluntary Early Redevelopment Scheme (Vers) was announced, some residents in public housing estates that could be among the first in line are already wishing for the scheme to be introduced earlier.
Residents of Chai Chee and Marine Parade, especially the elderly, told TODAY they may not be able to benefit if the scheme is only rolled out about 20 years later, as Prime Minister Lee Hsien Loong said in his National Day Rally speech on Sunday (Aug 19).
The minority approached in both estates — five out of 14 — felt happy to stay put as their leases ran down.
Under Vers, residents of precincts that are about 70 years into their 99-year leases will vote on whether they want the Government to buy back all flats for redevelopment. They will receive compensation and help in getting another flat to live in.
The scheme's details – such as the specific terms of offer by the Government – are being worked out by policymakers.
The leases of some Housing and Development Board (HDB) blocks in Chai Chee Avenue in Bedok began in 1974, while those in Marine Parade have leases that started around 1975.
Elderly flat owners approached by TODAY felt they would not be able to reap the benefits of the scheme as they may die before their flats reach the 70-year mark.
A Marine Parade resident who only wanted to be known as Mdm Wong even suggested the Government should begin Vers in five years' time instead of 20.
"By that time, the silver-(haired residents) in Marine Parade are no longer silver. They are no longer on this earth already," the 69-year-old said.
Chai Chee resident Bulat Isnain, 75, said people of her age would not live to see the new scheme being implemented.
Mdm Bulat, who lives in a three-room flat with her husband and brother, said when the time comes for Vers, it will depend "on the next generation to decide".
The deteriorating condition of their flats was another reason why residents would like Vers to be fast-forwarded.
Lamenting how "things are falling apart", Chai Chee resident Goh Teo Yang, 86, welcomed any move to redevelop the area.
Younger residents in the estates wanted more clarity on the compensation they could receive under Vers and the flats they would next move into.
Marine Parade resident Katherine Qu, 45, said her main reason for wanting an earlier rollout of Vers is to have "a better idea" of the value of a potential buy back.
Mr Melvin You, 45, who has lived in Marine Parade since he was a child, said that "minimum disruption" during the relocation process would be key.
WHY 70-YEAR BENCHMARK?
Analysts said there is unlikely to be a hard and fast rule to determine when an area is to be redeveloped. They felt the 70-year benchmark to qualify for Vers to be a ballpark figure.
Associate Professor Sing Tien Foo, who is director of the Institute of Real Estate Studies at the National University of Singapore (NUS), said flats of that vintage would depreciate in value as they have less than 30 years remaining on the lease.
"It's a good time (for HDB owners) to put their flat out for redevelopment… The opportunity cost would be smaller," said Assoc Prof Sing.
Existing structures in older housing estates would be of lower value and, consequently, have higher redevelopment potential. This would mean the overall cost of redeveloping the town would be reduced.
If the Government sticks strictly to the 70-year mark, it would defeat the purpose of Vers to stagger the redevelopment of various old towns over 20 to 30 years, said United Overseas Bank (UOB) economist Francis Tan.
At the rally, Mr Lee said he did not think it was a good idea to have flats in towns like Marine Parade, Ang Mo Kio and Bedok torn down and rebuilt in a hurry, like what happened in the 1970s and 1980s to address the housing shortage.
Mr Tan added that the 20-year gap between Sunday's announcement and Vers' implementation would give the Government time to do "scenario analysis" and find ways of funding the "large infrastructure projects".
Each precinct will have unique factors determining its redevelopment value, said International Property Advisor chief executive Ku Swee Yong.
In Chai Chee Avenue, for instance, he pointed out that the oldest units make up only a small number in the estate.
"In order to properly re-plan the area, you will need a wide-enough area. Just taking back five or so blocks will not help," Mr Ku said.
The area is bordered by semi-light industries, and taking back land there could be trickier for the authorities, as some of it could be freehold, he added.
Marine Parade, with its unblocked seaview and fairly unobstructed views away from the sea, has high redevelopment value, said Mr Ku.
Sign up for TODAY's WhatsApp service. Click here: