Giving meaningful Christmas presents
During the festive season, many people spend plenty of time trying — and struggling — to find presents that will make friends or family happy.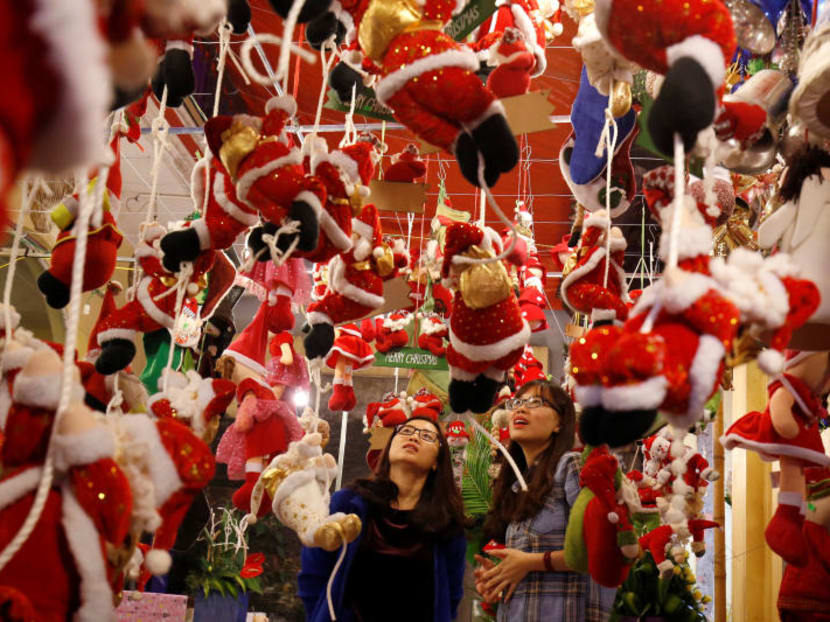 During the festive season, many people spend plenty of time trying — and struggling — to find presents that will make friends or family happy.
Giving the right gift is about more than simply looking in a store for something which friends or family might like. Rather than just selecting things, giving gifts such as experiences or a donation to a favourite cause can be much more meaningful.
As Live Science contributor Stephanie Pappas explained, the most important thing in giving gifts is that it shows you really know the person well and really care about them. Giving a meaningful gift specifically for an individual then means that you would not get the same gift for two of your friends.
Giving practical gifts is also more important than many people expect. Research led by Yale University professor Nathan Novemsky found that the trade-offs gift givers make between desirability and feasibility are not in line with what gift receivers actually want. Whereas givers prefer giving gifts that they see as highly desirable, receivers prefer gifts that are practical. Selecting gifts based on what people will find useful, then, is likely to cause greater happiness than giving something that seems desirable yet is actually impractical.
Instead of automatically buying things, giving experiences can be far better. Research by Wharton School assistant professor Cassie Mogilner showed that people who receive experiential gifts feel more connected to the giver than those who receive material gifts. The connecting power of experiential gifts stems from the emotion that is evoked when the gifts are consumed, Asst Prof Mogilner explained, and not when the gifts are received. Giving experiential gifts is thus a very effective form of pro-social spending.
Moreover, research by San Francisco State University assistant professor Ryan Howell showed that people who expect a material gift and get an experiential one instead report being satisfied anyway. Those who expect an experiential gift and get an item instead, on the other hand, are very disappointed.
WHAT TO GIVE
Despite all the reasons for giving meaningfully and giving experiences, a survey released this month by Giant supermarket showed that value for money, wide variety and convenience are the three most important factors for Singaporeans when planning where to shop for gifts. According to the survey, Singaporeans are most likely to visit department stores and online stores to buy gifts, followed by specialised shops and hypermarkets. Most expect to spend S$100 to S$300 on gifts this year.
Rather than simply following the crowd and buying more things that may not make a difference or that will soon be forgotten, consider taking a new approach. Giving experiences, donations, or gifts you make yourself can be far more meaningful and long-lasting. And there are plenty of options.
For experiences, take time to imagine scenarios where the receiver will have an experience to remember or where you can spend time together. You can take your parents to a nice restaurant that they have never been to, for instance, or take them to a concert. You could also take your children or nephews and nieces for farming at Pocket Greens, or give them a year-long subscription to a children's magazine that you can read together. And from sporting events to bungee-jumping, there are plenty of other experiences that can be enjoyable too.
For your helper, you can give a course at Aidha in money management, computers or entrepreneurship that provides her with the skills to succeed in the future.
Another option is to make a donation to charity in the name of your gift recipient. From conservation non-profits such as the Animal Concerns Research and Education Society or World Wide Fund for Nature (WWF) to supporting children through Club Rainbow or seniors through Lions Befriender, or something else, there are plenty of options. Organisations such as WWF will sometimes even give you a photo and story about an animal as well a stuffed animal of the species you adopt.
If you do want to give someone an item as a gift, Singapore International Foundation's Our Better World suggests getting something meaningful for your friends and family at unique online stores or social enterprises, such as Covenant Jewellery or Batik Boutique. For a handmade heartfelt gift, consider simply giving them a photo album of times you've shared together, writing a letter telling someone how much you appreciate them, or baking a special treat that they will enjoy.
Whatever gift you select for someone, the essential point is to give a gift that shows that you know the person well and really care about them.