Gojek launches beta app for 'thousands' of users in Singapore
SINGAPORE — Ending months of anticipation, Indonesian ride-hailing firm Gojek made a cautious entry into the Singapore market on Thursday (Nov 29) with the launch of its beta, or prototype, mobile application.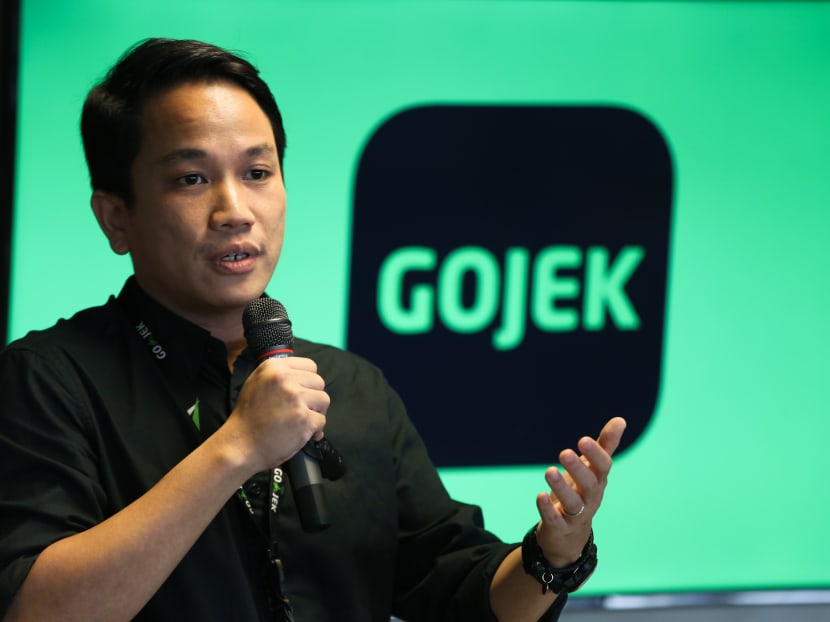 SINGAPORE — Ending months of anticipation, Indonesian ride-hailing firm Gojek made a cautious entry into the Singapore market on Thursday (Nov 29) with the launch of its beta, or prototype, mobile application.
Its ride-hailing service will be made available to commuters in batches and will first cover more than half of Singapore, including the Central Business District, Jurong East, Changi, Punggol, Ang Mo Kio, and Sentosa. Users have to start and end their journeys within the areas covered.
These areas were chosen based on population density, and are being limited for now to "better manage supply and demand", the firm said.
Gojek's service is expected to be expanded to all Singapore users early next year, and coverage will eventually be islandwide. It will be enlarged progressively through the beta phase, which will last several weeks.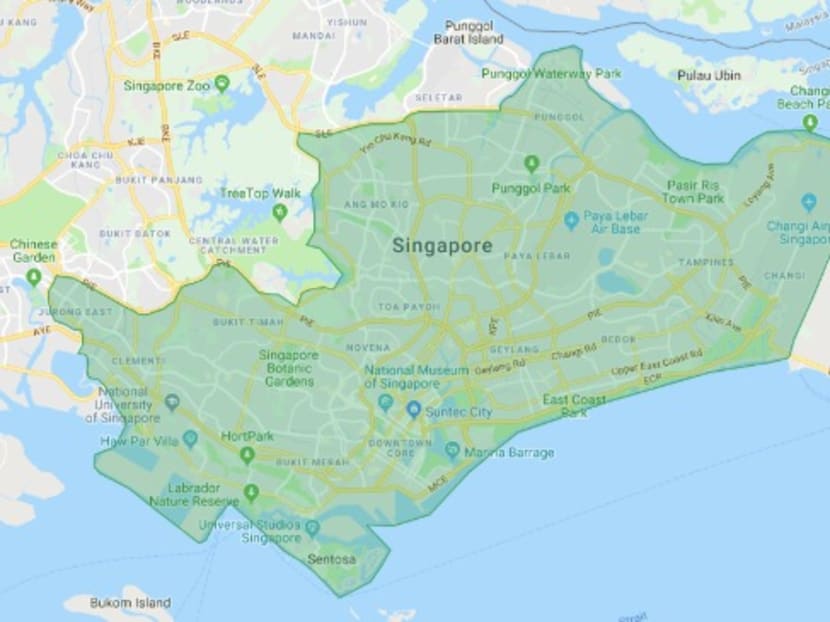 "Thousands" of users will be given access during the beta launch. As part of its partnership with DBS, the Singapore bank's customers will have priority access on the waitlist, which will be on a first-come, first-served basis.
The beta app can be downloaded from Thursday afternoon on the Apple and Android app stores. Riders will be placed on a waitlist, and will receive an email message or push notification once they have been granted access.
During registration, DBS or POSB customers who are given priority may enter an access code — "DBS" followed by the first six digits of their Visa, Mastercard, or American Express card.
They will be the first users to be allowed to book rides, along with an exclusive S$10 voucher credit that they may use on their first two trips (S$5 a trip). Commuters who are not DBS customers may download the app during this testing phase, but may take longer to gain access to the service, Gojek said.
There will be no dynamic pricing in the first few weeks. The minimum fare for Gojek rides is S$6. Its base fare is S$2.70, and rate per kilometre travelled is 65 cents. It will not add a per-minute charge as other industry players do.
The company will use feedback from drivers and riders to fine-tune its product.
Sign up for TODAY's newsletter service on any of these platforms. Click here:
Gojek president Andre Soelistyo said: "Consumers throughout the country have told us that they want more choice in this sector, and with the launch of our beta app, their wait is coming to an end."
At the Singapore Fintech Festival earlier this month, Mr Soelistyo said that he was a "little bit scared" of its much-anticipated launch here because there was "a lot of demand". He later clarified with the media that he meant to say he was "excited" about the upcoming event.
Gojek is muscling into a ride-hailing market dominated by Singapore-based firm Grab. On Oct 29, it made its first move to recruit drivers by launching a portal where they may pre-register to use its platform.
The Jakarta-headquartered company had earlier announced that it was joining hands with DBS in Singapore to offer payment services when its beta app launches here.
Singapore is part of the ride-hailing giant's larger plan for the region.
Gojek said in May that it would invest US$500 million (S$687 million) in its international expansion strategy to enter markets in the Philippines, Singapore, Thailand and Vietnam. It also recently raised US$1.5 billion in funding, and its investors include Google, Temasek, Chinese conglomerate Tencent, and Meituan Dianping, a Chinese food-delivery service platform.
RIVALS WELCOME COMPETITION
Gojek's entry into Singapore is expected to reinvigorate competition in the ride-hailing sector. Grab's high-profile takeover in March of Uber's South-east Asia operations — including in Singapore — had left commuters and drivers frustrated with the withdrawal of promotional codes and lower incentives.
Mr Lim Kell Jay, head of Grab Singapore, said on Thursday that the firm welcomes competition. "We believe more choice in the market enables innovation and promotes a higher level of service in the industry," he said. "Grab remains focused on meeting our customers' needs and building on our vision of becoming Singapore's everyday superapp."
In September, the Competition and Consumer Commission of Singapore ruled that the Grab-Uber merger was anti-competitive, and imposed more than S$13 million in penalties on the two firms.
While Grab chose not to appeal the decision, Uber decided to do so, saying the competition watchdog's ruling that the transaction led to a substantial reduction of competition, and that the American firm breached the law intentionally, was "unsupported and incorrect". 
Mr Kay Woo, chief executive officer of MVL — which runs Tada, another ride-hailing app — also said that it welcomes Gojek's entry.
"MVL is committed to bringing better ride-hailing experiences for drivers and riders alike through Tada," Mr Woo added.
PROMOTIONS WON'T BE KEY DIFFERENTIATOR
Gojek's focus for now is on providing a point-to-point transport service in Singapore, and consumers hoping for discounts galore are likely to be disappointed.
While there will be promotions at the start, Mr Soelistyo said that Gojek did not want these and pricing to be the firm's key differentiator from its rivals.
"We want to make sure that the consumer experience is the key differentiation, and also for drivers as well," he said.
"But there are areas we cannot control. For instance, what would our other competitor react with, in terms of giving promotions?"
Food and parcel delivery could be introduced here.
In Indonesia, eight in 10 of its food orders are for the smaller merchants or mom-and-pop stores, as opposed to larger chains, said Mr Soelistyo.
Its GoSend package delivery service could also work in Singapore, he said. The market has "quite a deep e-commerce penetration with Amazon, Lazada and Shopee, so it naturally will be a value-added service."