The good troublemaker
SINGAPORE — Even as a secondary-school student, he was no stranger to causing a stir, taking a flying fox — alive and breathing — to a school exhibition, among other things.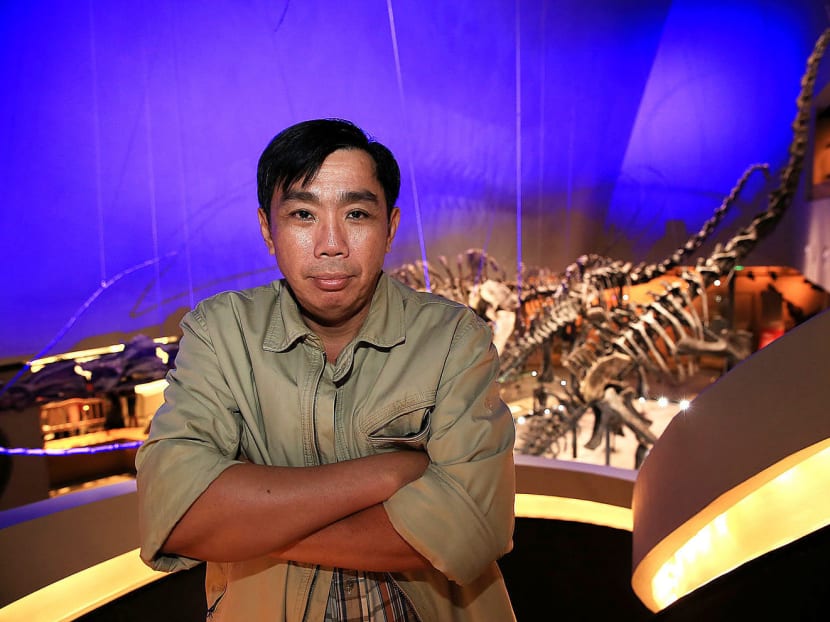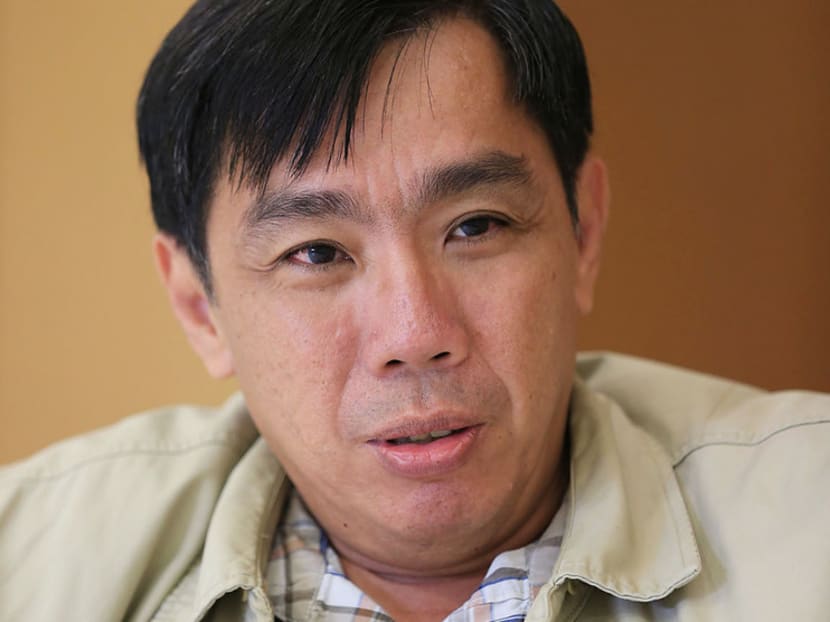 SINGAPORE — Even as a secondary-school student, he was no stranger to causing a stir, taking a flying fox — alive and breathing — to a school exhibition, among other things.
"The teachers wanted to kill me, but we went ahead with it anyway," recalled Professor Peter Ng, director of the Lee Kong Chian Natural History Museum, of his days as a member of Raffles Institution's Natural History Society.
Despite the school's initial misgivings, the exhibition — flying foxes and all — was a roaring success.
"After a while, I think the teachers just gave up. They just told us not to cause too much trouble," he said.
Years later, as a biology teacher at River Valley High, he again landed in "trouble" with his superior for wanting to take his students to Endau Rompin National Park in Johor.
"The head of science said I was siao (crazy). I was told, 'How can you take our Secondary 3 and 4 students to the jungle? Cannot, not allowed!'" recounted Prof Ng, 51.
But thanks to a supportive principal and consenting parents, the trip was allowed to proceed, and the teacher, two other colleagues and the students spent 10 days roughing it out in the jungle — and enjoying themselves.
His reputation as a risk-taker and willingness to push the boundaries led Singapore's Ambassador at Large Tommy Koh to, years later, call him "a good troublemaker".
"Good in the sense that the trouble I create tends to be for the greater good," said Prof Ng, laughing.
As for his penchant for taking risks, he said: "If you don't take risks, you don't succeed. You have to be brave enough to take risks and do things."
No surprises, then, that under his watch, the Lee Kong Chian Natural History Museum has grown from a small gallery tucked deep in the National University of Singapore (NUS) campus to a S$46 million building that has hosted near-capacity crowds every weekend since its opening in April this year.
RELYING ON 'THE PEOPLE'S MONEY'
But the journey to the current site was no mean feat, especially since finding the money for the museum, which is located next to the University Cultural Centre at NUS, was a key challenge.
The idea for a bigger natural history museum was first mooted in the mid-2000s by Prof Koh.
"For the longest time, we were hoping that the Government would give us some sort of start-up fund, like it did for the Asian Civilisations Museum.
"But we didn't have that luxury, so we had to do fund-raising," said Prof Ng, who, together with his former teacher, Prof Leo Tan, sought out sponsors for the museum.
"When we had the fund-raiser, we had thousands of people coming forward to give us money. It was amazing," he said.
The money raised, along with a one-for-one matching grant by the Government to NUS, helped ensure the museum's survival.
With a tinge of pride in his voice, Prof Ng added: "Ours is a unique model, in that we don't rely on the Government's money. It's the people's money."
Prof Ng said a minister once told him the museum was "nobody's child", since it did not fit a particular genre and that affected where the funds came from and how theywere raised.
But he laughed it off, saying: "We're nobody's child, because we are everybody's child."
A WALK UNLIKE ANY OTHER
Speaking like a proud father, Prof Ng declared that a walk through the Lee Kong Chian Natural History Museum offers an experience not found in other museums.
"In some sections, we let you get very close to the specimens. Most museums will put a glass wall around them, but I believe that being up close and personal is a very powerful approach," he said.
Interspersed around the museum space are exhibits, such as a dinosaur bone, that visitors are allowed to touch.
"Most people think we are crazy, as it's very expensive. In theory, (visitors) can damage it, but then there is a trade-off against the experience (of the museum)," Prof Ng said.
"I think human senses are three-dimensional. I can show you a picture of an extinct bird — there are lots of extinct-bird pictures around. But seeing the actual dead body is different.
"This museum is not designed to preach or prescribe. We don't want to do that," he added.
Prof Ng, whose unwavering interest in biodiversity began from childhood, said he is lucky to have a job that is tied to his passion.
"The one thing you learn is that you are always stupid. I've been doing this for more than 30 years, and every time I go out for research, there will always be one or two things that make me go, 'S***, I have never seen this before!'" he said.
Prof Ng was once lauded by the scientific journal, Nature, for his work in the less-glamorous peat swamps — as compared with coral reefs or rainforests — that uncovered more than 80 new species of fish.
The father of three gamely admitted that since his primary-school years, he had "always loved playing with animals".
And with a wave of his hand, he said: "Not humans, I find (them) a very odd group of animals."
"They drive me crazy," he added, before breaking out in a chuckle.
ONE BRIDGE CROSSED, MANY MORE TO COME
Despite the success of the Lee Kong Chian Natural History Museum, Prof Ng did not dismiss the possibility that its fortunes could still be affected by things beyond its control, such as an economic downturn.
"If the economy is badly hit ... it will take a lot of the support out of (the museum). Without enough money, interest in this may die down," he said.
His other deep fear: Complacency.
"People may think that all the things are already in place, and they become complacent. That is dangerous. The thing about natural systems is that you can never let your guard down," he said.
Prof Ng added that he always tells his staff this: "We have crossed the big bridge, but there are many more bridges ahead. It is a never-ending battle."
The interview took on a slightly more serious tone when Prof Ng turned to the issue of leadership succession.
"What's next? I need to plan for my own departure. Everybody is expendable. How do you plan for your own demise?" he told TODAY.
He answered his own question by saying: "The wonderful luxury in life is that I have nothing to lose."
He then paused, as if to reflect on the journey that he had undertaken with the museum, before smiling. "This journey to get the museum up and running has been one where, at the start, a lot of things were deemed impossible. But the nice thing about it is that we have nothing to lose.
"And surprisingly, when you have nothing to lose, you gain the most," Prof Ng said. Alfred Chua