Grab cost-cutting measures necessary but uncertainties continue to loom, say analysts
SINGAPORE — The recent round of cost-cutting measures undertaken by super app company Grab, coming two-and-a-half years since it last executed a major retrenchment exercise, was a necessary move given the firm's financial situation, said analysts.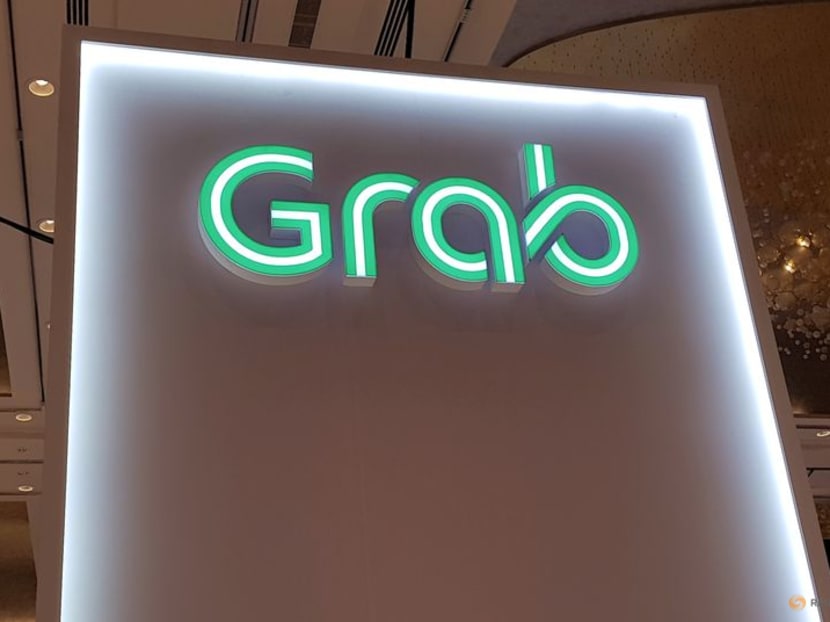 The recent round of cost-cutting measures undertaken by Grab was necessary, particularly in view of the looming economic headwinds, said analysts
The latest move to tighten its belt came about two-and-a-half years since the firm had a major retrenchment exercise, even as its peers recently shed headcount
Experts told TODAY that the challenges plague a broad section of the tech industry, and not solely Grab
Meanwhile, riders and drivers largely felt unaffected, though some expressed concerns over the potential longer-term impact on their earnings
SINGAPORE — The recent round of cost-cutting measures undertaken by super app company Grab, coming two-and-a-half years since it last executed a major retrenchment exercise, was a necessary move given the firm's financial situation, said analysts.
Its move was the latest in a spate of cost-cutting measures by high-profile tech firms, some of which have laid off workers, with one analyst describing Grab's decision as a "matter of survival".
Grab earlier this week circulated a memo to its employees outlining the firm's latest measures to reduce spending, such as hiring and salary freezes, but it did not go as far as to retrench staff.
The last time that the Nasdaq-listed company was reported to carry out a significant retrenchment exercise was back in 2020 when it laid off 350 workers. Some top executives left Grab around the middle of this year as the company made adjustments to its fintech business unit.
While Grab's staff members declined to comment when approached, delivery riders and private-hire drivers told TODAY that they were largely not worried by the news of cost-cutting, unless they see their income further impacted.
COST-CUTTING 'A MATTER OF SURVIVAL'
Experts said that further cost-cutting measures cannot be ruled out as macroeconomic conditions continue to be challenging in the near future, with high interest rates and the prospects of a global recession among the factors motivating companies to cut costs.
Experts earlier this year in a Big Read piece cited similar factors to TODAY in explaining why some disruptor companies were seen raising their service prices, in a bid to increase revenue and hasten profitability.
On Friday (Dec 16), Professor Lawrence Loh from the National University of Singapore (NUS) Business School said that Grab's cost-cutting measures ought to be taken in context, amid similar moves by other tech companies.
He pointed out that these were a function of external factors, such as how the loosening of pandemic-related restrictions soften the demand for services like food delivery.
Transport economist Walter Theseira noted that prominent tech companies could be divided into two broad categories. 
In one group are established giants such as Meta and Google, which have had a longer runway to turn profitable and build up cash reserves.
The other group are the younger outfits such as Grab or Sea Group, which have "inconsistent or poor profitability".
"I see the tough decisions that Grab and some of these other companies are making, these are basically decisions which you might say are a matter of survival," said the associate professor at the Singapore University of Social Sciences.
"(In comparison), established tech platforms generally have substantial cash reserves and also more capacity to raise funds based on their proven track record."
In terms of its balance sheet, Grab's net cash liquidity as of November is US$5.3 billion (S$7.2 billion), according to unaudited figures. In comparison, Meta, which had over 87,000 employees as of end-September and axed 11,000 in November, has cash reserves of around US$41.78 billion as of Sept 30, 2022.
Grab's regional competitor, GoTo, has about 31.6 trillion ruppiah (S$2.75 billion) in its reserves, which is smaller than Grab's.
Grab's adjusted earnings before interest, taxes, depreciation and amortisation, a metric indicating a company's true operating cash flow, for the third quarter of 2022 ending Sept 30 stood at negative US$161 million. This is an improvement of 24 per cent compared to negative US$212 million for the same period last year.
Meanwhile, the firm's cash reserves saw a US$291 million decline from the end of the second quarter of 2022, company executives noted during an earnings call on Nov 16.
Commenting on this during the earnings call, Grab chief financial officer Peter Oey said its liquidity and cash position is "strong and robust".
He said that the company will "maintain a prudent stance in how we allocate and deploy our capital", and that "cash preservation is top of mind".
In response to TODAY's queries regarding the cost-cutting memo, a Grab spokesperson said: "We have been scrutinising our costs and are taking proactive steps to prepare ourselves for uncertainty in 2023. 
"We are committed to executing our plans towards sustainable, profitable growth."
Grab has yet to achieve profitability since it was founded in 2012. It raised about US$4.5 billion when it listed on Nasdaq last December via a merger with a special purpose acquisition company.
The firm recorded US$3.6 billion in losses in the financial year 2021 from US$2.7 billion a year earlier, while revenue rose 44 per cent to US$675 million over the same period.
During its third-quarter earnings announcement in November, the company raised its forecast revenue for the year to be between US$1.32 billion and US$1.35 billion. 
Meanwhile, DBS Group Research in a note published on Nov 24, forecast Grab's 2022 and 2023 revenue to be US$1.33 billion and US$1.98 billion respectively, with corresponding net losses of US$1.22 billion and US$794 million.
ARE LAYOFFS INEVITABLE?
Analysts generally agreed that given the uncertainties ahead, companies, including Grab, may continue to further tighten their belts. And letting go of workers may not be off the table, they said.
Professor at NUS Business School, Dr Sumit Agarwal, said that "next year will still be hard times" for technology companies, hence it would be likely that Grab may have to reduce headcount to further trim its spending.
"Purely cutting other costs will not suffice for them to resurrect their stock prices," he said.
"I can see 2024, when things will start becoming normal again, that's when Grab… will restart rehiring again,"  he added.
On the other hand, Prof Loh held a more optimistic view.
"I think they would be able to tide over these challenging times without too much across the board layoffs," he said, citing the firm's "deep resources" and strong position in the delivery and ride-hailing space.
Assoc Prof Theseira said that retrenchments are "purely a risk management decision" that even profitable companies can choose to execute.
GIG WORKERS 'NOT TOO WORRIED'
Most of the Grab riders and drivers who spoke to TODAY said they were not worried by the firm's cost-cutting measures, with some indicating that it came as no surprise given the retrenchment exercises by other tech companies.
"It's a good thing that they tighten their spending in the office. Better than them cutting our incentives and earnings," said a driver in his 50s who wanted to be identified only as Mr Toh.
On the other hand, a 68-year-old driver who wants to be known as Mr Ong said he was slightly concerned that the company might continue to reduce incentives for drivers or riders as a form of cost-cutting in the future.
Already riders and drivers told TODAY they have been seeing their income drop at least over the past year, be it due to fewer trips as a result of softer demand, or smaller monetary incentives by the platform.
"Our daily Gems per trip have been deducted by almost 80 per cent," said delivery rider Recca Soo, referring to a category of points that they have to accumulate to qualify for monetary incentives.
The 33-year-old, who has been doing Grab delivery for over a year, said he saw his daily Gems incentives drop by about S$10 since he started.
Mr Abdul Hady Abdul Hamid, 30, said he was  "not too worried now, but just a little concerned in the long term".
The delivery rider who recently switched to become a private-hire driver said that the impending implementation of compulsory Central Provident Fund contributions and better protection for gig workers in 2024 may add operational costs for the company, which led him to wonder if it would eventually end up hurting their earnings.
Meanwhile, Mr Lester Liao, 38, said that even for workers who might have concerns over their earning prospects, it may not be easy to switch over to other platforms.
"Riders and drivers earn commissions based on the tier they're on, which is based on the trip fulfillment and such. If you move on to a new platform, you have to start from the lower level, start from scratch — it's not that simple." ADDITIONAL REPORTING BY SAMUEL NG