Grab to stop popular subscription plans, but hopes to roll out new schemes by December
SINGAPORE — In a move that has left some users of its mobile application disappointed, Grab is stopping its hugely popular "commute" and "all-access" subscription schemes that offer ride and other discounts for a fee.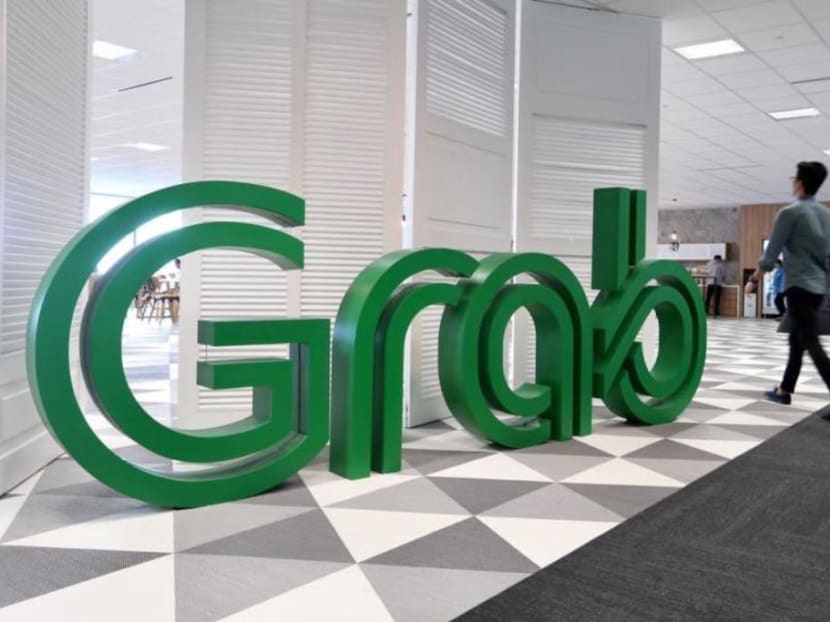 SINGAPORE — In a move that has left some users of its mobile application disappointed, Grab is stopping its hugely popular "commute" and "all-access" subscription schemes that offer ride and other discounts for a fee.
While these options will end in December, the technology company said that it was testing a set of subscription plans with a "select group" of users.
These plans offer different combinations of transport and food vouchers, Grab's spokesperson said in response to TODAY's queries on Thursday (Oct 24).
The Singapore-based firm hopes to roll out a set of new plans to all users here by December.
This is part of its efforts to allow users to have "more tailored" choices and to offer savings on a wider range of products and services, its spokesperson said. They will be created based on users' consumption patterns on its platform and feedback.
As for its existing plans, Grab sent notices to subscribers last Wednesday with news that their "commute" and "all-access" subscriptions would not be renewed from Dec 16.
The "commute" plans offer ride-discount vouchers to users who pay a fee, while the "all-access" schemes come with both ride and food-delivery vouchers.
Apart from these changes, its "food" plans offering food-delivery vouchers will continue.
Grab introduced subscriptions late last year in an effort to "create long-term value" for its users. These plans have since drawn hundreds of thousands of subscribers, the firm said.
MEETING SHIFTING DEMANDS
On why it is discontinuing these subscriptions, the company said that it has seen rising demand for "better engagement" on its app, with consumers using it more often daily for transport, food delivery and payments, for instance.
"It is apparent from the feedback we have been receiving from our consumers that they are not only looking for a brand that provides good service, but also one that offers personalisation and innovation," the spokesperson said.
"With the shift in demand, we are looking to offer plans that are more tailored and that offer savings on a wider selection of products and services to our users."
For example, it recently launched a bubble-tea subscription service.
The firm would seek users' feedback to assess whether new subscription schemes meet their needs before it decides on the next moves. It declined to reveal the number of users involved in these tests.
SUBSCRIBERS WANT MORE RIDE VOUCHERS
Four past and present Grab subscribers interviewed by TODAY are hoping that the firm would offer more ride vouchers and dial down its food-delivery perks, which they do not use as often.
Lawyer Samantha Tan, 27, previously paid S$25 a month for an "all-access" subscription that shaved S$4 off 10 rides and offered 30 free GrabFood deliveries. But she ended up using only half of the food-delivery vouchers and ran out of the ride perks "very quickly" since she uses the transport service nearly daily.
She said she would not mind paying more for an option that offers more transport discounts.
Mr Zac Chua, 28, the founder of a snack company, was disappointed that Grab was discontinuing its "commute (extra)" plan, which offered S$10 vouchers off 20 rides. He subscribed to the plan for three months, at S$109 a month.
As he takes five or six Grab rides daily, he would like a plan that gives him unlimited rides every month. For instance, this could be a S$500 plan, capped at six rides a day, he proposed.
Business owner Shahroull Khairoullah, 28, subscribed to the same "commute (extra)" plan and used it for almost a year until last month. He books rides one to five times a day.
"I mainly use Grab for transport. It made its mark as a transport company," he said. He is disappointed that Grab is pulling the plug on the plan.
Mr Shahroull suggested that the firm bump up the number of ride vouchers in a single plan and that it include its GrabExpress parcel-delivery service in its subscription schemes. This would be useful because he sends letters, work equipment and other items via delivery services if they are needed urgently.
Risk-management executive Sean Wei Leong, 31, who subscribes to a S$19 "commute (lite)" plan — which dishes out S$4 vouchers for 10 rides every month — hopes to see more substantial ride savings.
"I travel more than I use Grab for food," he said.
NO LONG-TERM VALUE FROM MASS PROMOTIONS
Grab said before that it was looking to benefit users over the longer term through subscriptions and its GrabRewards programme, as it moved away from ad-hoc ride promotions, which it dished out in its earlier years of operation in a battle for market share.
When asked if it has found subscriptions effective and if it would return to offering ride promotions on top of these schemes, Grab said that it is keeping its focus on creating long-term value for users, "which mass promotions are unable to provide".
"However, there will always be a role for targeted promotions, and this can include but (is) not limited to encouraging usage of different services or rewarding users for their keen support," its spokesperson said.
"We have received encouraging feedback from our users on our subscription plans and… are looking to enhance the plans to meet users' changing expectations better."